Reddit may have just figured out who dies in the "Walking Dead" Season 7 premiere and we are NOT okay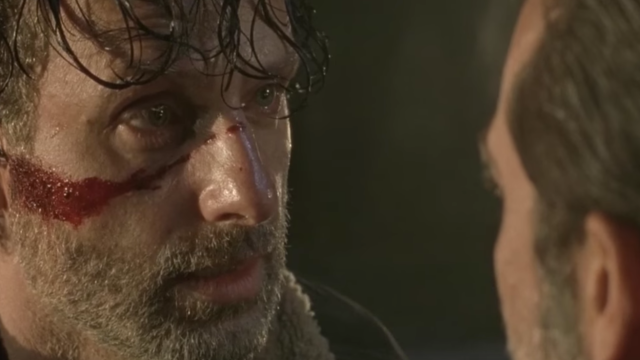 AMC's The Walking Dead's Season 6 finale left fans of the show with a cliffhanger of an ending that left them breathless (and a little angry).  Ending with the new Big Bad Negan killing off an unknown character made it so we couldn't WAIT until the Season 7 premiere. Some fans grew so impatient, that they made a petition out of frustration! The anticipation is painful, but the new season is ALMOST here.
With the new season premiere just around the corner — come on, October 23rd — the speculation of who got Lucille'd was kicked into hyperdrive after the first sneak peek of what's to come aired over the weekend.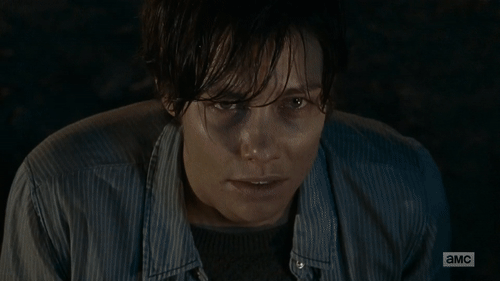 In this first look, Negan stresses the importance of his right hand man while taunting Rick, who is understandably broken after watching his people die in front of him. In the guessing game of "Who did Negan kill?" fan theories have been taking the "right hand man" theory to be both literal and figurative.
There is a noticeable blood splatter on Rick's face, which has led to people noting who was on that side of him in the lineup, but Redditer YouWereTehChosenOne claimed that the victim was pulled out to the center. "I think it's a smear [from Lucille]," affirmed another commenter.
This Is Insider also points out that people have been speculating that a quick shot of a blanket may have all the answers.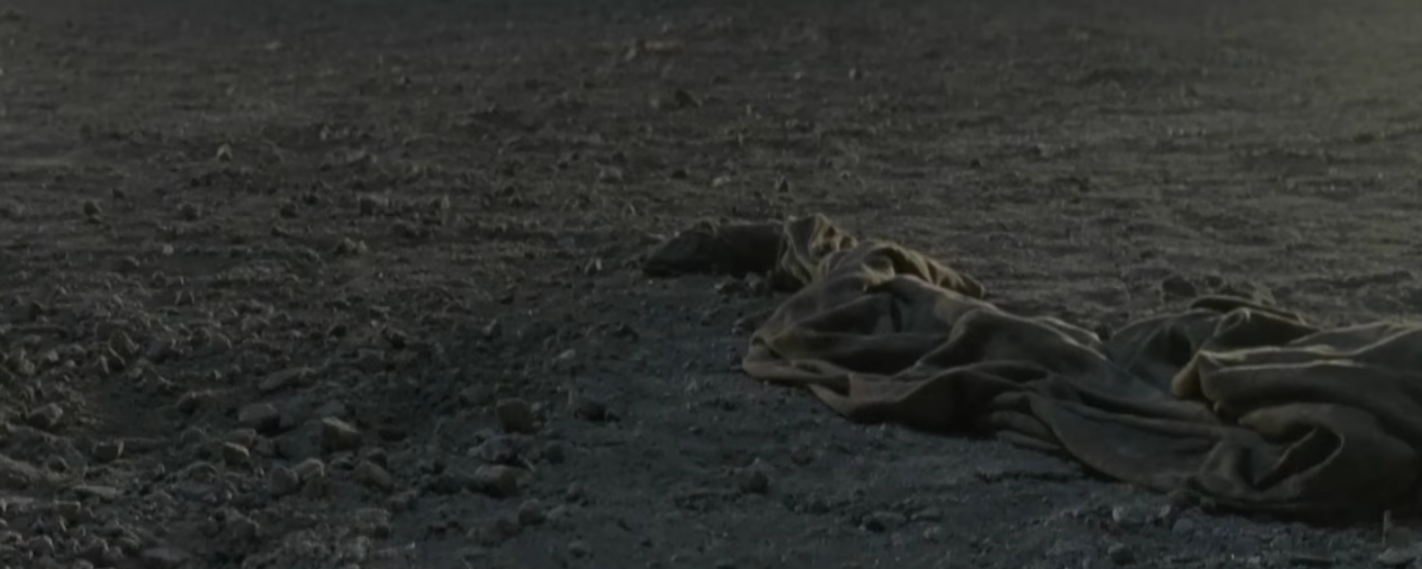 And who was wearing a blanket?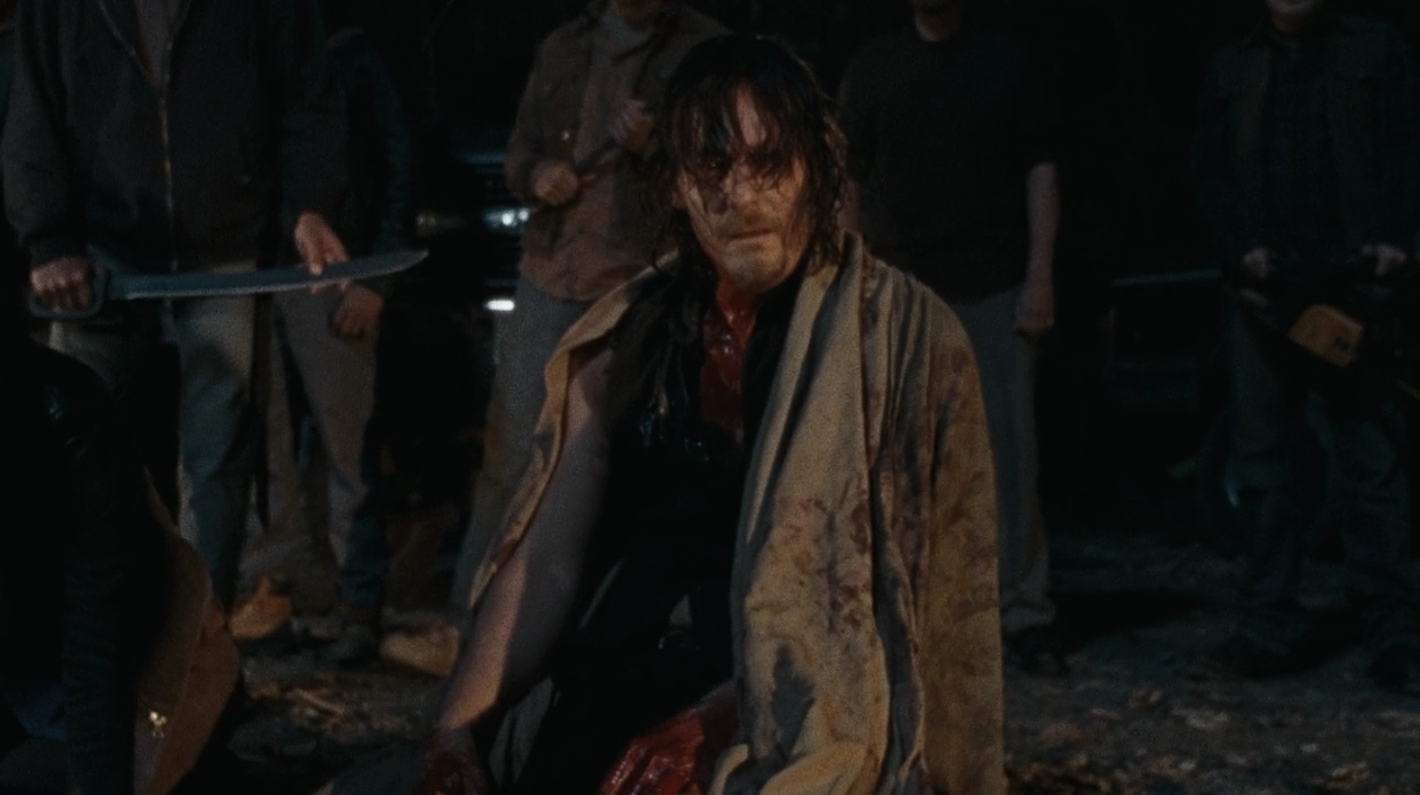 And Daryl IS Rick's "right hand man." However, is Daryl really dead? According to the Spoiling Dead, the actor was spotted filming with Melissa McBride (Carol).
Another theory, which Comicbook.com alerted us to, proposed that it's Maggie or Glenn because in the pile of brain and guts (ew), we see what looks like an engagement ring.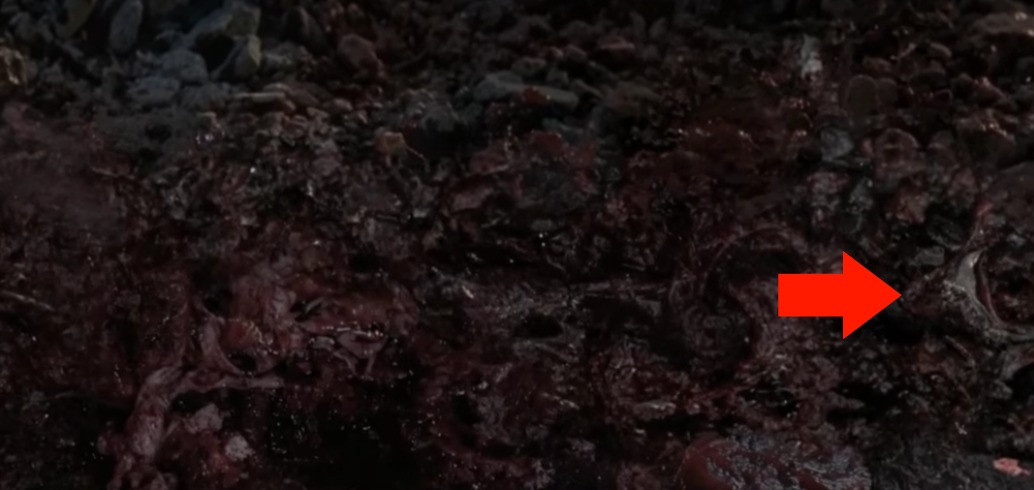 Ugh. That is just AWFUL. It could mean both are dead, or that Glenn is dead and Maggie left the ring in his memory, or that MAGGIE is dead and her ring flew off. Whatever scenario it is, WE DO NOT LIKE IT ONE BIT.
At least based on promotional stills, we're pretty confident that some of our faves made it out of the lineup alive. Thankfully, we don't have much longer to go! Check out the clip below.
https://www.youtube.com/watch?v=_k4gsUmw7lU?feature=oembed