If Reddit is telling the truth about this poster for "PASSENGERS" there's one amazing hidden detail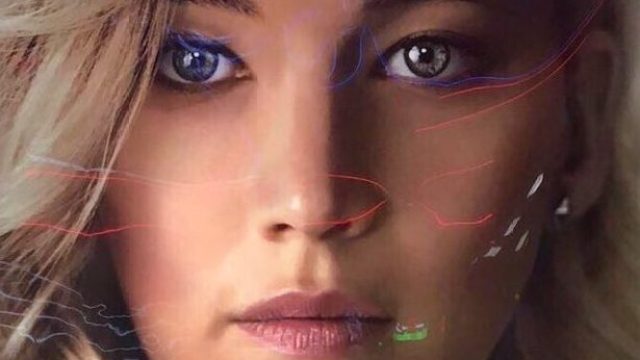 No exaggeration, we've been on the edge of our seats waiting for any new updates on the Jennifer Lawrence/Chris Pratt-fronted sci-movie Passengers: a tale about two people on a 120-year journey through space, whose time-lapse-immune pods pop open too early and they end up falling in love. It's such a unique story and stars two of our favorite actors ever so really, we hope it gets released on time this December.
But we may have something pretty amazing to tide us over for a while, at least: a SUPPOSED new poster, which was posted on Reddit and tweeted about by Birth.Movies.Death news editor Scott Wampler.
We want to stress: while we don't know *for sure* whether the poster is legit, it does bear an uncanny resemblance to the one revealed at CinemaCon in April, so we want to believe — especially because if it IS the real deal, there is an amazing detail hidden in its design…
Morse code for "SOS," in the little dots and lines right under the movie title.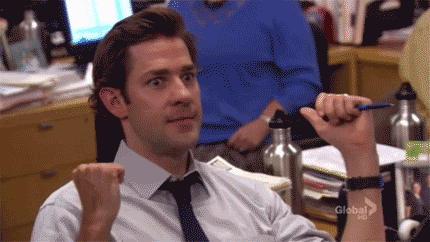 We have so many questions. First, what the heck happens on board the ship after the twosome fall in love? Do they successfully go back into hibernation (doubtful, if the poster can be believed, considering the S.O.S. message)? Do they age X number of years and then something goes horribly wrong?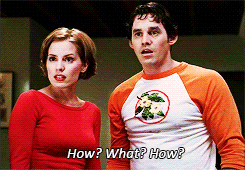 We're betting on the latter, because as much as we want the characters to live a happily ever after, it would be a pretty boring movie if we didn't have some kind of crazy space conflict like that.
Secondly, what is going on with the colored scribbles over JLaw's face, with the marks noticeably absent from Pratt's? Is this another clue that will make sense once we see the movie?
And THIRDLY, IS ANY OF THIS REAL?????
Ugh. We want to tell ourselves we only have a few months to wait, but with this being the first (maybe) poster and a yet-to-be-released trailer, we are trying not to get our hopes up. Fingers crossed we'll be able to see this sure-to-be-amazing movie ASAP.