Here's how to copy the red thigh-high boot trend everyone from Taylor Swift to Bella Hadid is wearing
While new trends are cropping up left and right at New York Fashion Week, there's no denying that pop culture's latest footwear fetish is proving to be sultry, red thigh-high boots. Normally, this isn't a trend we'd try at home. But with guidance from the style elites like Tayor Swift and Bella Hadid, we're feeling more confident in our abilities to pull off this high octane style ourselves.
Taylor Swift herself dubbed these babies a trend-on-the-rise when she rocked a glorious Fendi pair in her "Look What You Made Me Do" music video. Because amongst a slew of killer threads and accessories that caught our eye in the artful music video — in addition to another glaring insignia like zombies and snakes — those leather over-the-knee sock boots *truly* stood out as the pièce de résistance.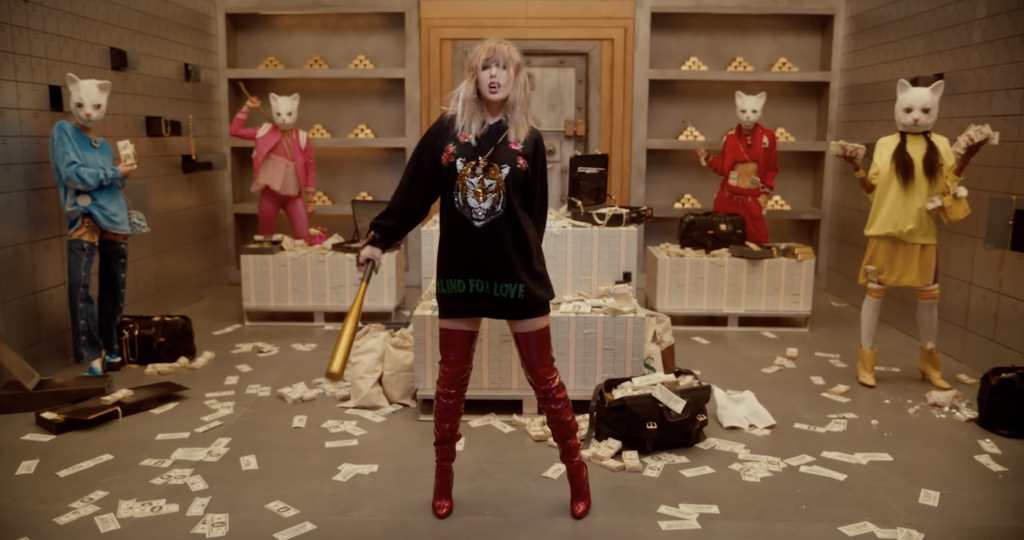 And like we said, Tay's not the only one rocking the thigh-high boot trend. Bella Hadid donned the very same Fendi confections for her September cover of Vogue Arabia, transitioning the statement-makers between two killer outfits. Which not only proves our point that these sexy boots are so "in," but that they're also versatile as hell.
https://www.instagram.com/p/BX1QSYfHH4N
https://www.instagram.com/p/BYXZgO7nuV0
Oh, and have we mentioned that Kelly Rowland is a fan, too?
https://www.instagram.com/p/BY6Gat4g-ya
Now, unless you've got $1,350 to throw down on these Fendi gems, you're not going to be able to 100 percent replicate these ladies' looks. But, the below options ought to tide you over in the meantime. And with all the extra cash you'll be saving, you'll have some leftover money to splurge on other fashion trends like, say, a few of those thong body suits.
Here are five Fendi-inspired red thigh-high boots to shop.