Red Lobster is releasing a cheddar bay biscuit lip balm, and we're not sure what to think of this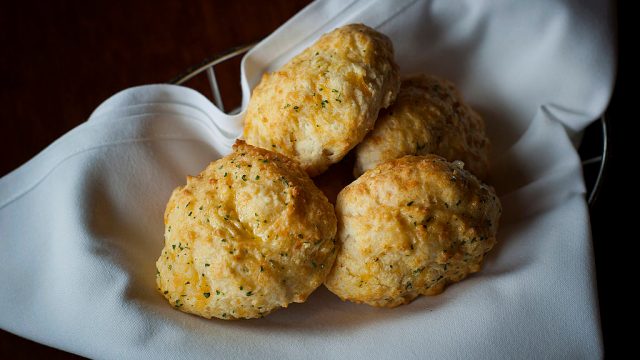 We don't know whether to recoil in horrified confusion or salivate uncontrollably, but a Red Lobster biscuit-flavored lip balm is about to be a legitimate beauty product. Under ordinary circumstances, we couldn't imagine why there would ever be a need for our love of breakfast foods and our addiction to lip balms to cross paths, but this is so far out of the box that normal rules don't apply. Seriously, just toss everything you learned about cosmetics out the window because this newest addition to your official Beyoncé gift guide is coming to a store shelf near you, whether you like it or not.
According to Refinery29, the seafood restaurant plans to release its appetizer-inspired lip balm in commemoration of the cheddar bay biscuit's 25th anniversary, because yes, the reputation of these bomb ass biscuits precedes that famous "Formation" lyric that instantly became a personal mantra for Red Lobster-lovin' couples everywhere.
So, on to the most important part of this announcement: WTF does a biscuit balm smell and taste like? According to a Refinery29 staff member, it has a faint buttery aroma, but mostly, "It smells like what a cheddar bay biscuit would smell if you put maple syrup on it."
Um, okay. In terms of lip balms, we can't decide if that's good or bad.
If you're not quite sure if this biscuit balm is your jam, you don't have long to decide: The cheddar bay biscuit balm is only a limited-edition product, but perhaps you'll find Red Lobster's other biscuit-themed items (t-shirts and magnets) more suitable.
For those of you who simply cannot resist the urge to try out a quirky new flavor, the restaurant is giving free tubes away to 250 people, so head on over to Red Lobster's Fresh Catch Club sign up by 5pm EST on Monday, May 8 for the chance to get your hands on some biscuit balm.