17-year-old Red Gerard just won the first Olympic medal for the U.S., and it's solid gold, baby
It is safe to say that the 2018 Winter Olympics are in full swing! The games, which take place in PyeongChang, South Korea, are one of the best times of the year. (Well…years.) We get to celebrate diversity, culture, incredible athletes, and exciting sports. Each Olympics, there are a few exceptionally talented athletes who make us question exactly what we're doing with our lives — in a good way. This year, one of those athletes is Red Gerard
Speaking of, what were you doing at 17 years old? Eating too many french fries after school and spending too much time deciding where you'd go to college? Yeah, same. But some teens have way better things to do. There are quite a few teenage Olympic athletes out there making us proud this year. Chloe Kim is an Olympic snowboarder who we're already super obsessed with. And now we have Red Gerard. Been hearing Red Gerard's name a lot today? That's because Gerard just won gold in the snowboard slopestyle. It was the very first medal for the U.S. in 2018. And it's gold, which of course, makes it that much sweeter. (Is gold sweet?) Thanks, Red!
The slopestyle competition was a true thrill to watch. Going into his third and final run, Red Gerard was in last place. But thanks to his incredible performance (and a few mistakes by his fellow competitors), he secured the top spot with a final score of 87.16. Canadians Max Parrot and Mark McMorris took silver and bronze with scores of 86.00 and 85.20.
Red Gerard claimed the gold in the snowboard slopestyle final on Sunday, February 11th.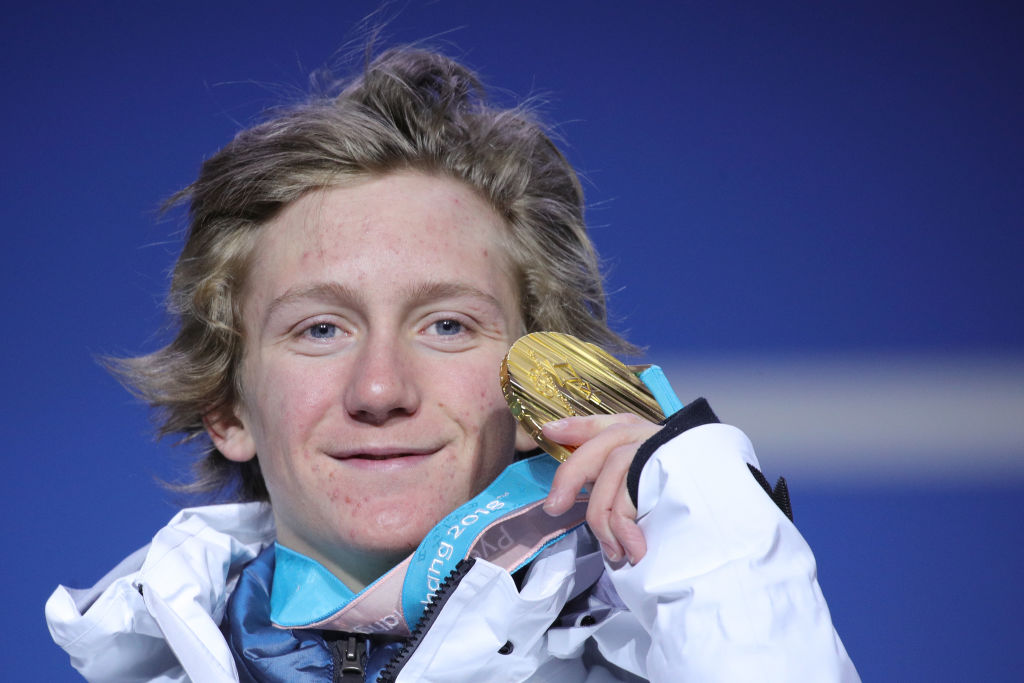 Way to go, Red!
It's already a very big deal to win a medal at the Olympics, and an even bigger deal to win the first medal of the games for your home country. And Gerard took home the gold! At age 17! And it is super well deserved.
"I've never really found myself thinking about [the Olympics]," Gerard said about the Olympics just last year in 2017. "I feel like there's just always so much stuff going around that I want to pay attention to. And [the Olympics] are just far ahead, so whatever."
It's really thrilling to see promising new athletes compete in the Olympic games. One of the best parts is learning about these young and upcoming stars. Red Gerard, we all know your name now.