Red Carpet Green Dress is here to change the way you think of sustainable fashion
Ethical fashion and the red carpet don't always go hand-in-hand, but Red Carpet Green Dress is about to change that.
Red Carpet Green Dress is an innovative contest and initiative started by Suzy Amis Cameron, which challenges designers to create a red carpet worthy dress made of environmentally and socially responsible fabrics. The winners get the opportunity to work with an established fashion brand to create a bespoke piece to be worn on the Oscars red carpet. This year, the initiative is working with top-secret designers, and not competition winners,  to dress Emma Roberts and Priyanka Bose for the 59th Annual Academy Awards.
Red Carpet Green Dress chose these women because of who they are and what they represent, namely consciousness, authenticity, brilliance and a killer sense of style.
And although fabric does play a large role in ethically dressing these celebrities, Samata, global campaign director and former winner of Red Carpet Green Dress, gave us a little bit of insight into what the process of creating ethical fashion is really like. Samata told us,
"When I entered I was intrigued about ethical fashion but to be honest, I believed it was really just about finding the right fabrics. Six years later, I now understand that it encompasses everything from fabric selection and dye processes across to fair-trade, transparency and carbon footprints. It's so much more than a pretty dress. For me, fashion has to have a soul or it feels empty. This project reminds me — and all of us — that that soul of fashion is really the people — the people who make our clothes, how they make them, where and how green that process is."
But ethical fashion also extends to accessories, and this year, Red Carpet Green Dress is also partnering with Atelier Swarovski. Both Emma and Priyanka will be wearing jewelry from Atelier Swarovski's first fine jewelry collection, which will be launching at the 89th Academy Awards. In years past, Red Carpet Green Dress has worked with designers like Vivienne Westwood and Prophetik to get the message across that fashion can be both stunning and sustainable. And although we're not sure who will be dressing this year's celebrities, we can't deny how excited we are.
"Sustainable fashion is so nuanced and intricate that only looking at fabrics, or only looking at the design process, really flattens a very dynamic story. Every year we want to show how we can all make a difference without being too worthy. It's authentic because we all believe in its importance. Suzy always says, 'it's like a can of worms… once you start down this path, you discover more, and the more you discover, the more shocked you become.' You would have to be numb, to not want to be part of this conversation. Clothes are a visual dialogue and something that we believe needs to dig deeper than the typical question,  'What are you wearing?'" Samata says.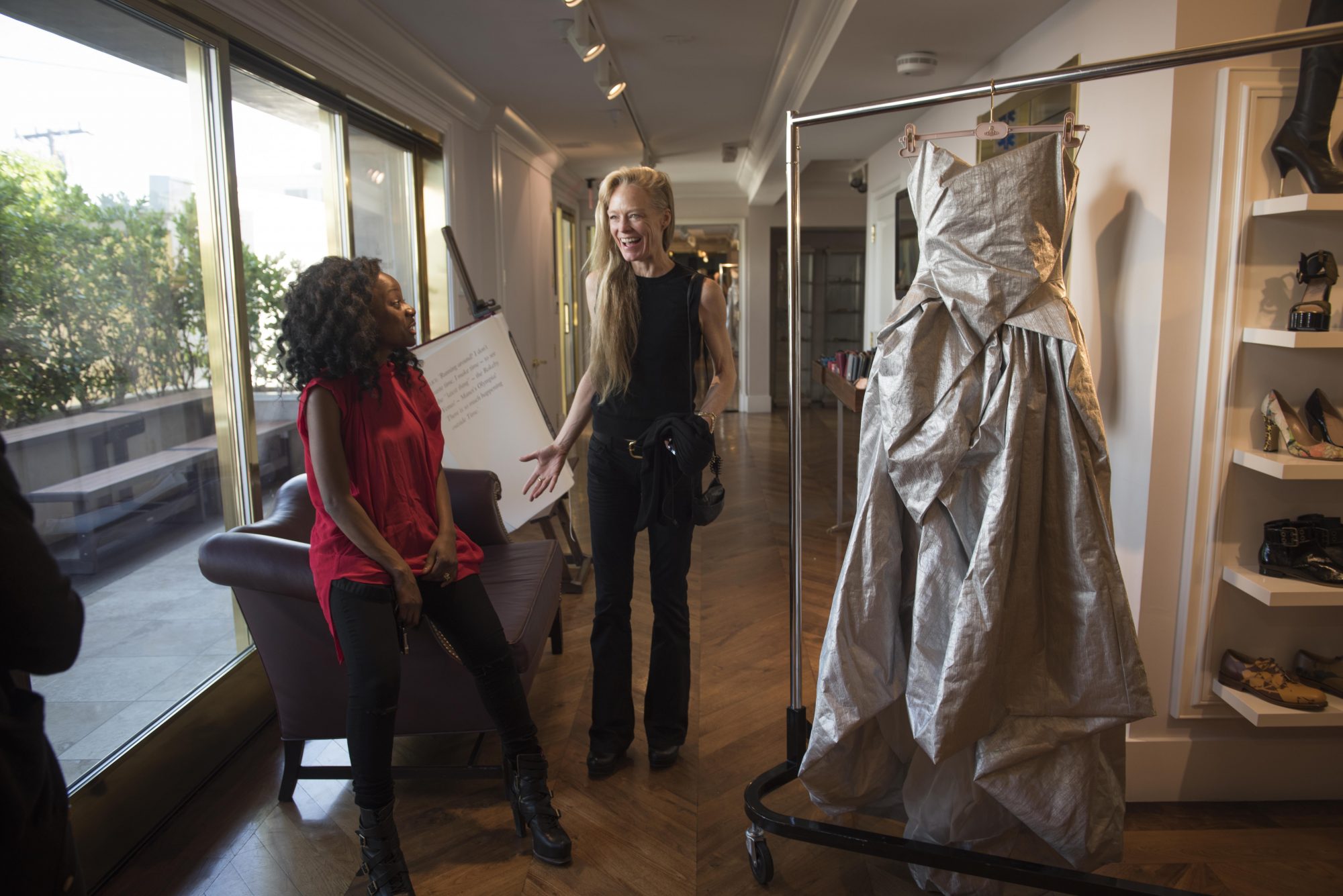 We love that Red Carpet Green Dress is redefining what it means to be a conscious consumer, and that they're doing so by empowering their designers. We can't wait to see what Emma and Priyanka wear!