I recreated Kristen Stewart's Cannes fashion for everyday wear
Kristen Stewart has been at Cannes these last two weeks and she has been ravishing us with her red carpet looks. She's mixing midi-length pencil skirts with crop tops and pairing sheer black maxi gowns under moto jackets!! She's wearing sneakers in the South of France, you guys! This kween is mixing street style with high fashion and I, personally, am HERE. FOR. IT.
I, like Kristen, LOVE a sneaker with anything. I also like seeing a photo of a famous person and then literally recreating their outfit verbatim because I honestly cannot dress myself from my imagination. It just, cannot be done.
So, I decided to recreate Kristen Stewart's Cannes fashion, but because I have no use for elegant evening wear, I turned her red carpet looks into something more accessible that I could wear to work and you can too! Everything I wore I already had in my wardrobe, but I included links to retailers where you can buy something similar.
The Pant Suit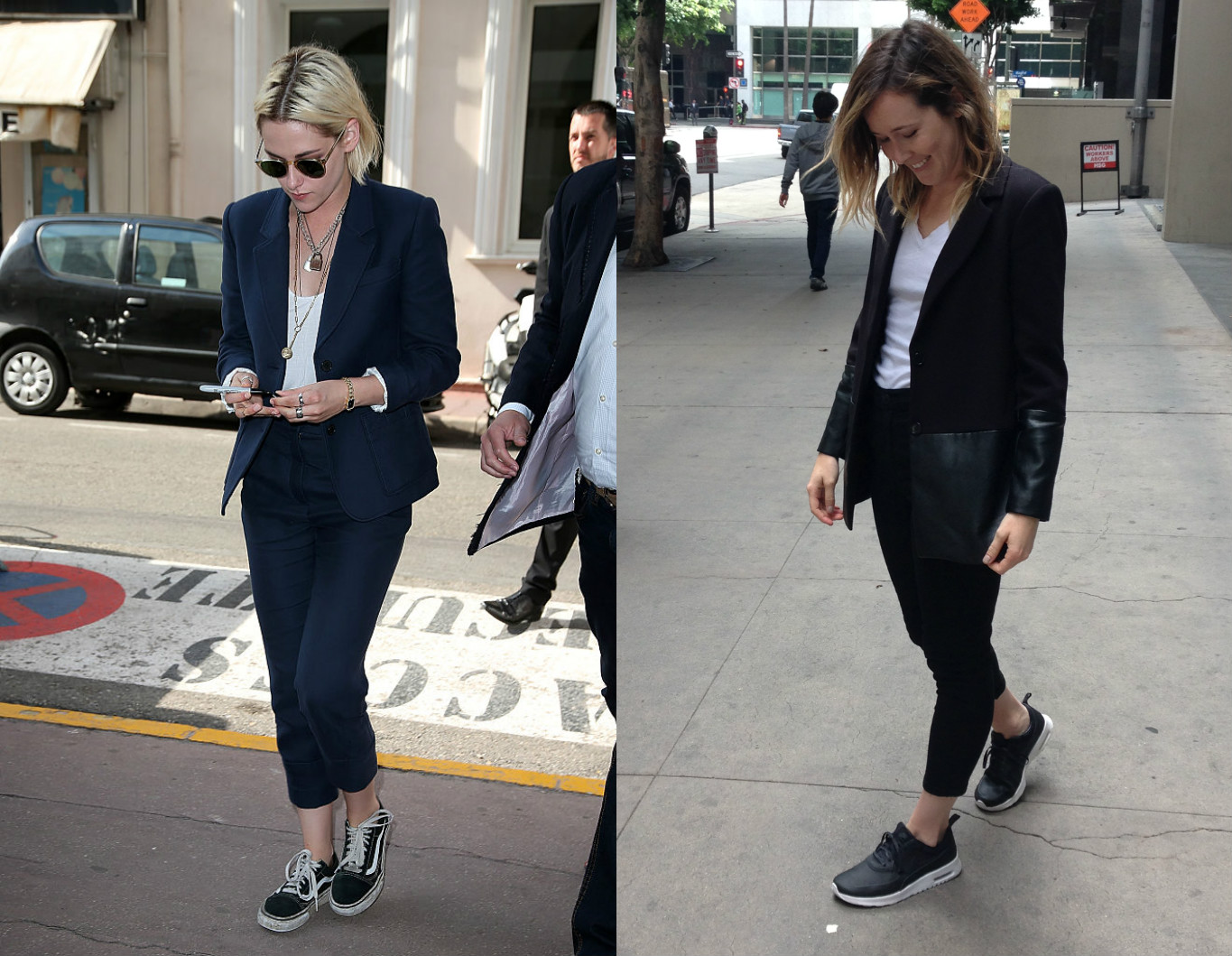 I paired a cotton blazer with a white tee and black skinny jeans. Also, black Nikes. One of my coworkers asked me why I looked "so nice." Another coworker said this should be my "new brand." Boom, killing it. My version is not quite a suit since I paired it with jeans and not slacks. Also, the sneakers make it comfier.
The White Pencil Skirt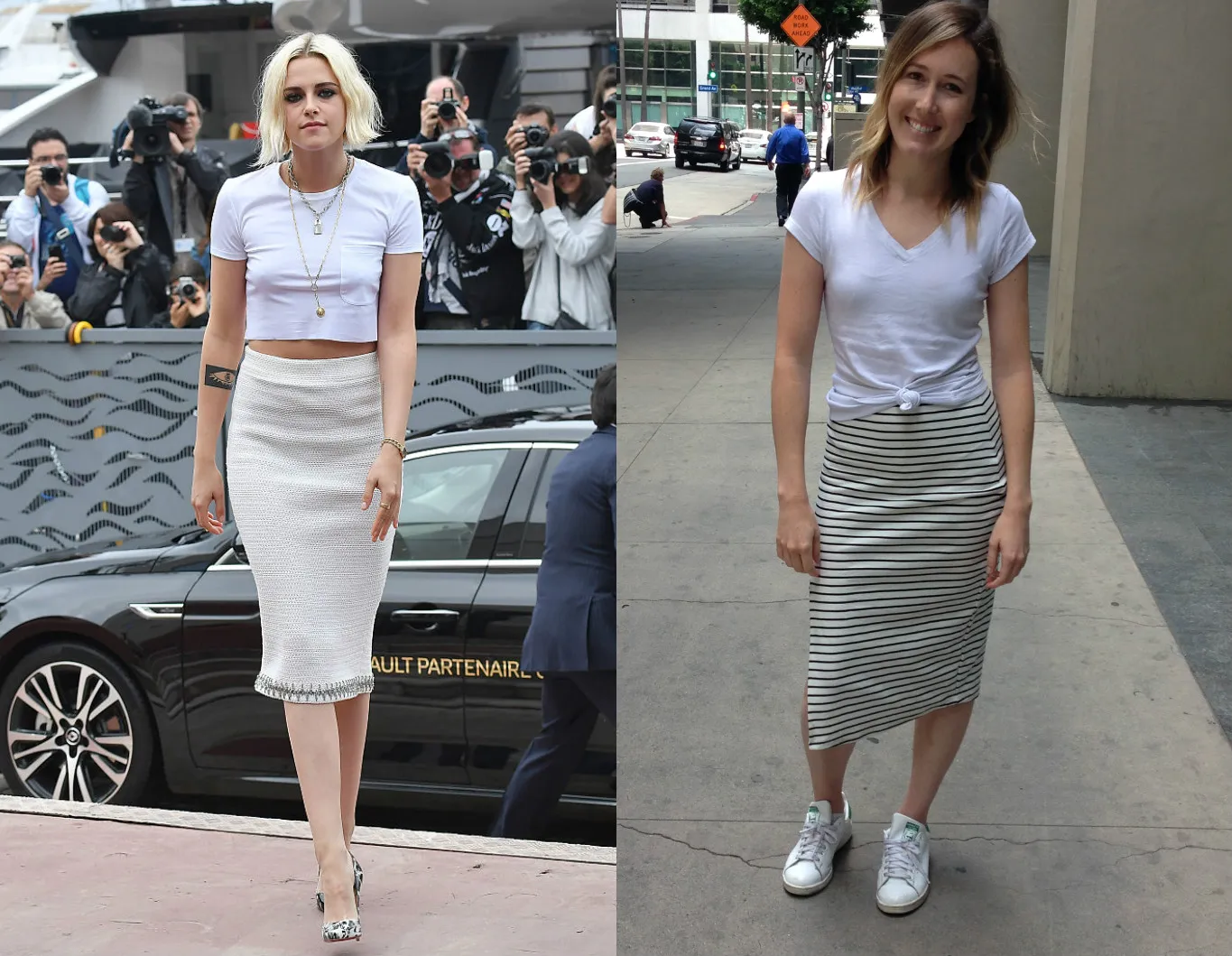 I'm obsessed with this look! It's girly and sporty, which is exactly how I want to be all the time. I tied up the same white tee (but I could have worn a crop top) and paired it with a cotton pencil skirt and white Adidas.
The Wednesday Adams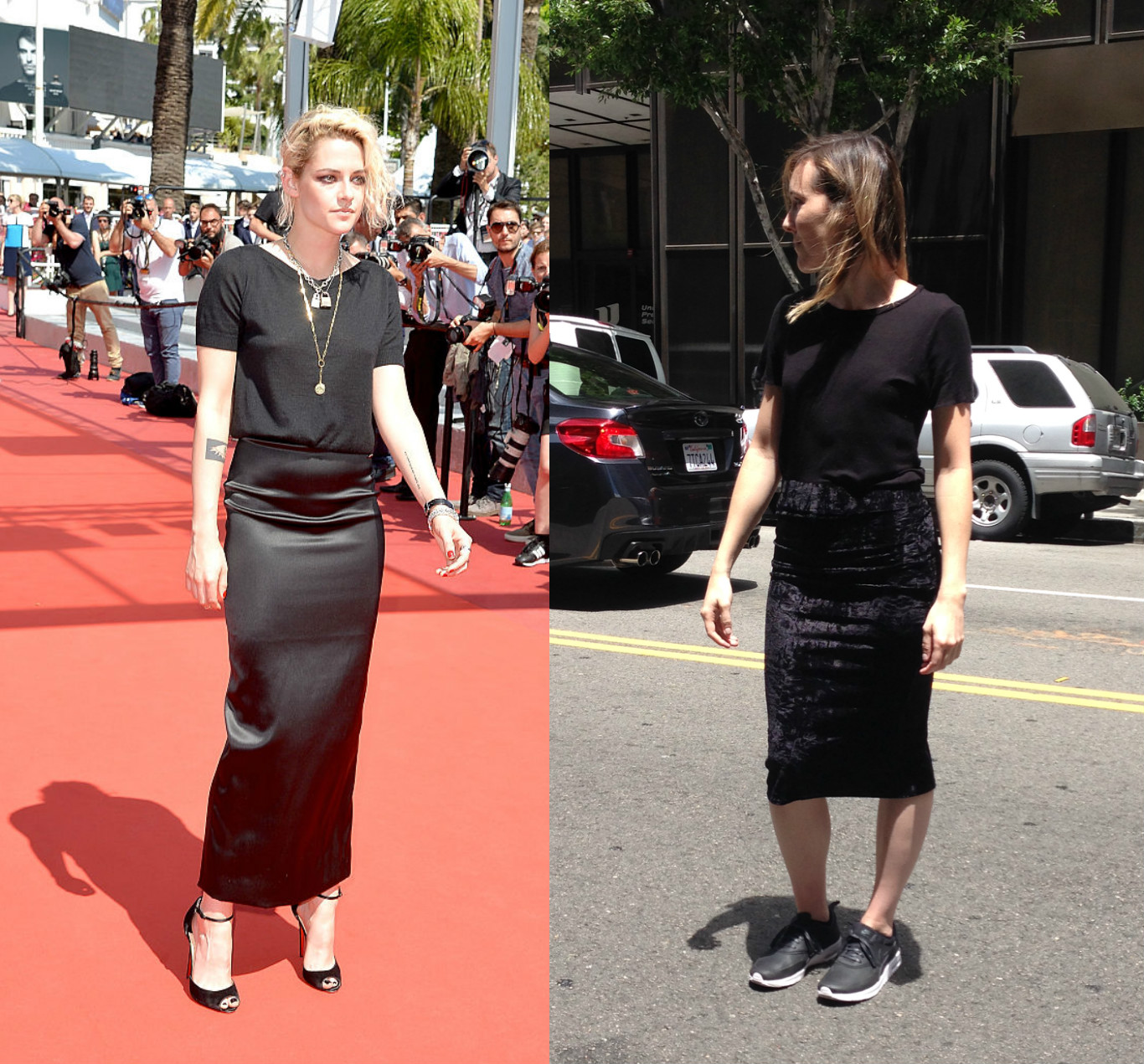 This outfit is basically screaming HEALTH GOTH! To be fair, I wasn't pleased with how this turned out. In hindsight I wish I had worn a jacket or some jewelry to spice it up. Whatever. This is just a plain cotton black tee tucked into a velvet midi-length pencil skirt.
The AHS: Coven Look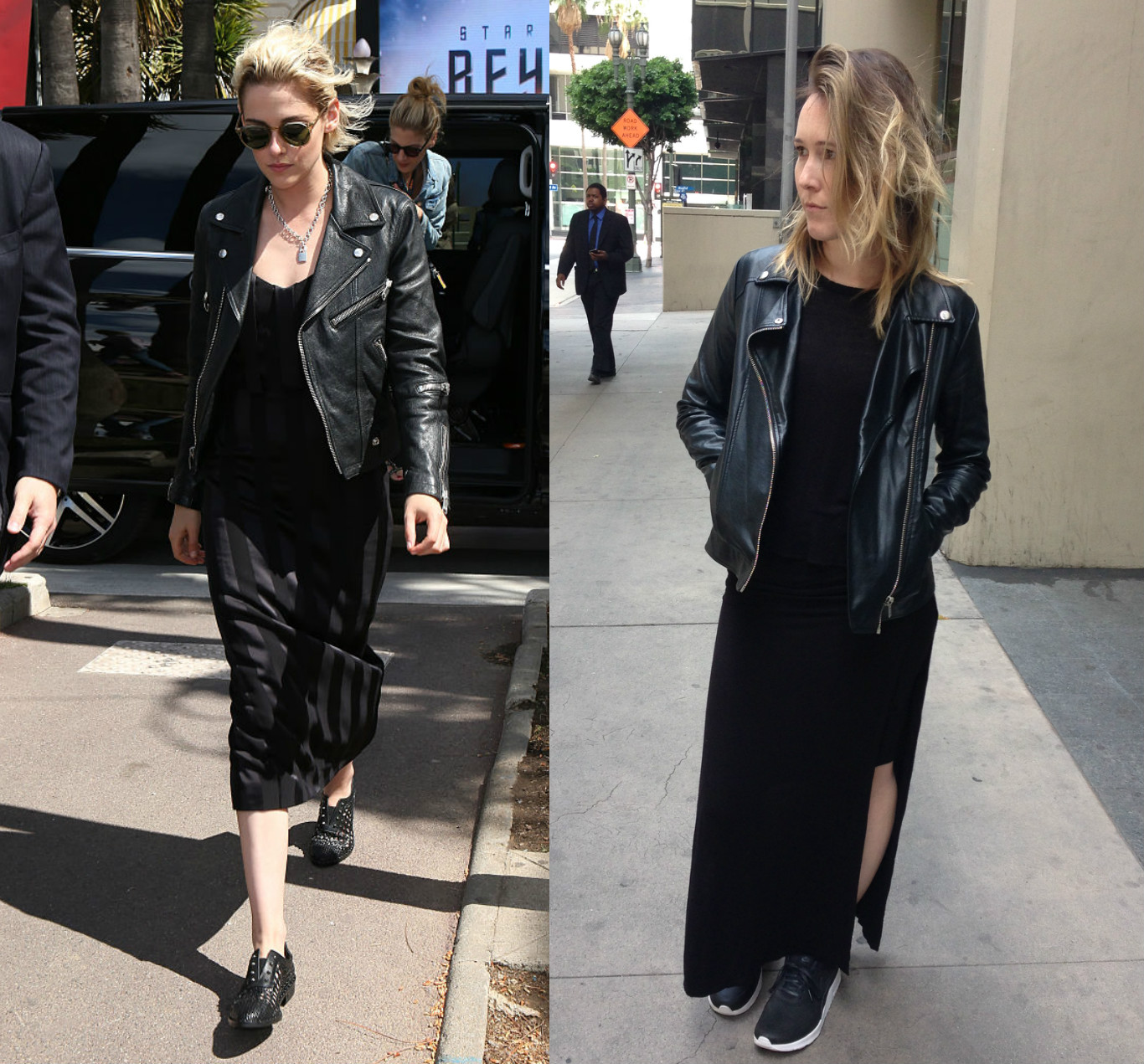 This was my absolute fave. I actually want to dress like this all the time now. I felt like the lead on a CW show about a teen witch. Anyway, it's that same black tee, with a maxi skirt and a moto jacket. Easy peasy.