The meals that every 20-something should know how to make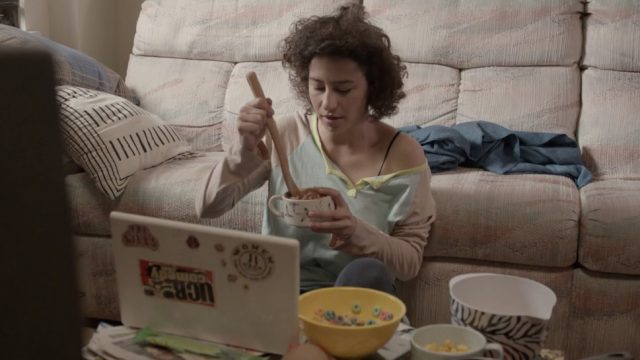 Some people pick up cooking from a young age. They watch their parents, their family friends, whip up epic, multi-dish dinners, or put on huge communal gatherings that take all day to prepare and all night to prepare. From the time they reach double-digits in age, they're already chopping up ingredients, de-boning meat and fish, making sauces, and developing taste palates. Maybe they go on to cooking school. Maybe they simply become "the friend who can cook."
This is not an article for that kind of person. For most of us, we approach grocery shopping as less of an exploration of flavors and more like, "What will feed me for a week, or at least another day?" That doesn't mean we're only content with eating cereal and instant ramen and toast, but rather that it can sometimes be daunting to try and figure out what to cook when you're consistently working over 40 hours a week, or running on a shoestring budget, or living in a place with a tiny, shared kitchen. (Or all those things at once.)
With that in mind, we've put together seven meals that are easy to make, easy on your wallet, and also unequivocally delicious. Good eating!
One-pot pasta
It all started with, as many food trends do, a spotlight by none other than Martha Stewart. Since then, one-pot/pan pasta has taken on a life of its own. Whatever your thoughts are on "pasta integrity," the prospect of doing fewer dishes (which saves water/time/energy) is a real draw; also, the one-pot format allows for tasty, easy variation. 
Recipes: Martha Stewart's one-pot pasta | One-pot pasta with spinach and tomatoes | Creamy one-pot pasta with meatballs 
Stir-fried rice and noodles
You don't need to have a wok, or even know what a wok is, to put together any sort of variation on fried rich or noodles. (Though of course, it helps.) Set your grain of choice, make a trip to your local international grocer (or the "ethnic" section of your local supermarket), and get frying. You can add anything and everything to your grain base of choice, but a few suggestions are below.
Recipes: Thai basil fried rice | Stir-fry beef udon noodles | Tomato and egg-fried rice
Breakfast burrito*
I love Chipotle as much as the next person, but it's hardly the end-all be-all of burritos. In particular, the humble breakfast burrito is an easy, filling way to kickstart your day. Customizable down to the last detail, breakfast burritos have so much untapped potential; just add some tortillas to your breakfast routine.
Recipes: Skillet breakfast burrito | Vegetarian breakfast burrito | Sweet potato and sausage breakfast burrito
Salads
A lot of fast food has a reputation for being meat-heavy and unhealthy, but you know what's fast and packed with fruits and veggies? None other than the simple salad. It might seem daunting to house fast-wilting ingredients like lettuce — so we're opting to share recipes that keep the light green leaves to a minimum. (They don't pack that much nutrition, either.) Add grains into your salads for, quite literally, more bite.
Recipes: Roasted red pepper and feta quinoa salad | Farmhouse farro salad | Curried chicken salad
Stews (and other stew-like dishes)
Fact: I live with three roommates, and all-together we own three crock pots, two large regular pots, and one mega rice cooker. This kind of set-up is a little extreme, but large, timer-equipped pots are perfect for putting together huge batches of stews, soups, chili, curries, and any number of slow-roasting dishes. While they're particularly good for breaking down and cooking through big cuts of meat, let's focus on the multi-meals you can make within them. Yes, these'll take time, but your patience will beget really good eats.
Recipes: Slow cooker chili | Hearty chicken stew with butternut squash and quinoa | Japanese beef curry
Frittatas
Ah, the omelette's slightly more time-consuming cousin. Unlike omelettes, frittatas are perfect for sharing and portioning; you can do so via, say, muffin tins, or just slicing up your pan-baked egg pancakes.
Recipes: Tomato, spinach, and feta frittata | Potato and asparagus frittata | Onion and zucchini frittata
Roasted fish
The idea of roasting a fish is daunting, but with modern day grocery stores, just pick up your cleaned fish and then get to it. While breading and frying fish is yummy enough, baked or roasted fish is a quick way to get maximum flavor with minimal effort, a combination that's always welcome. Also, roasting an entire fish at once is a few meals at once. (Or maybe just one, live your best life.)
Recipes: Roasted whole trout with lemon and herbs | Jamaican roast fish | Roasted tilapia with mango salsa
*Guacamole
If you're gonna make your own breakfast burrito, make your own guac. Beyond being the topping of your dreams for other things like toast, homemade guac is a reliable snack, easy to make, and sooo much better than the stuff in stores.
Recipes: Guacamole | Guacamole | Yes . . . guacamole (but with Chipotle's own recipe)
The best international treat recipes that require zero travel
'Healthy foods' you thought were good for you — but aren't actually
Images via Instagram, Comedy Central