I tried the newest Love Goodly subscription box and it was a surprising variety of gifts
Who in their right mind doesn't want to receive a box full of assorted beauty goodies?! Regardless of taste or lifestyle, I would be hard-pressed to find someone who wouldn't leap a little bit at the chance to receive a mysterious package full of curated gifts. Christmas without the familial stress? Sign me up.
Needless to say, when I was asked if I'd like to receive and try out Love Goodly's August/September subscription box, I was down for the team. For those unfamiliar, Love Goodly is a bi-monthly subscription service that delivers roughly five to six gift boxes a year. Unlike many of the competing beauty subscription box services, all of the Love Goodly boxes are vegan, cruelty-free and eco-friendly, in both the packaging and the products and brands featured.
Each of the bi-monthly subscription boxes includes roughly $80 worth of products for only $35 (if you're buying an individual box). Or, you can subscribe for six months at a time by pre-purchasing three boxes for $105. All this is to say — subscribers get a good value for their buck.
Now that we have the logistics out of the way, let's get down to the box itself.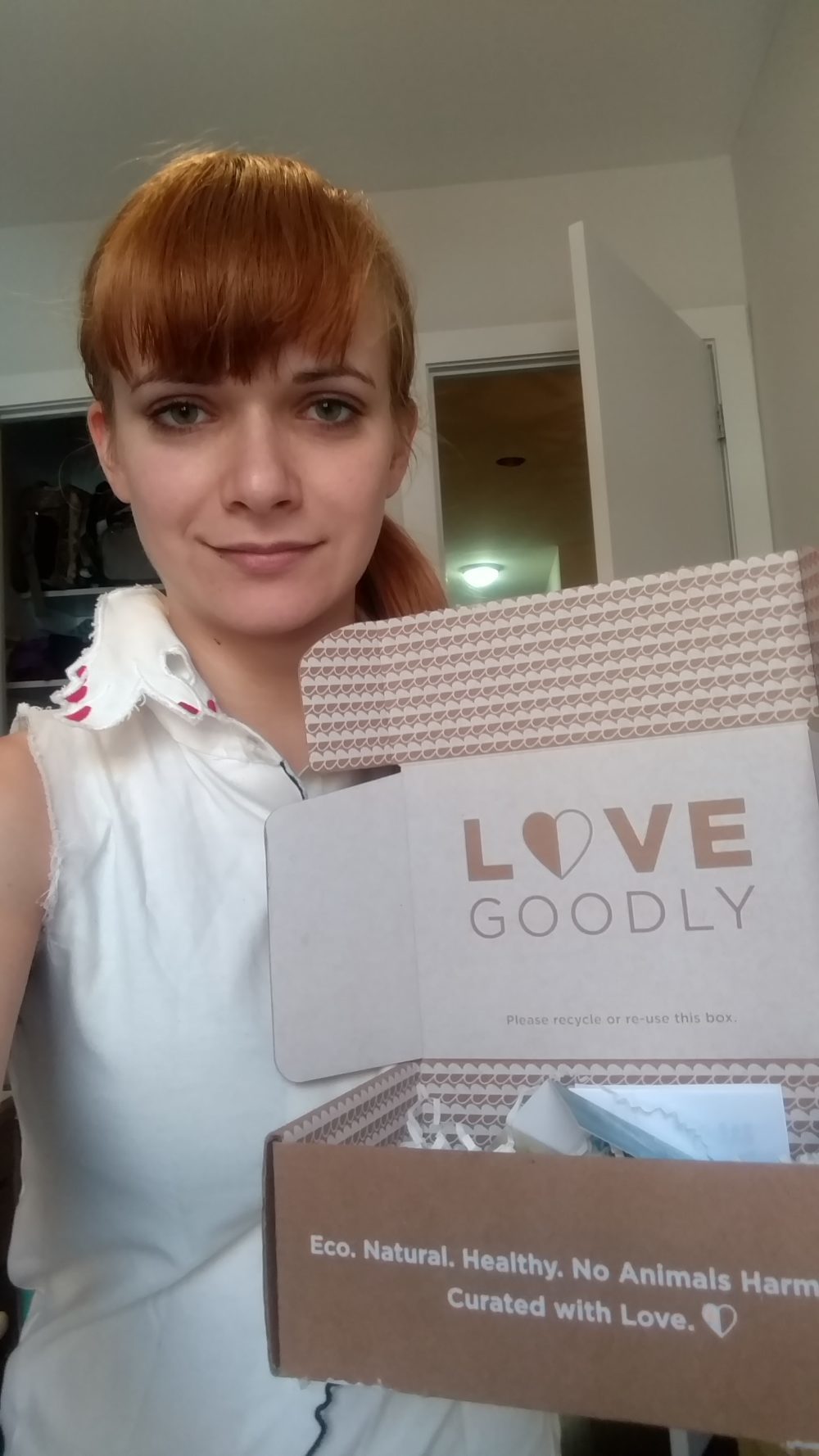 When the box arrived in the mail, my roommates were slightly jealous, and I was excited to peek inside.
There were five different presents inside the box, as well as one coupon. My photos weren't as pretty, so this particular photo is a professional photo from Love Goodly. This is to say, the oranges at my apartment don't look that decadent (although I may implement this as a new goal).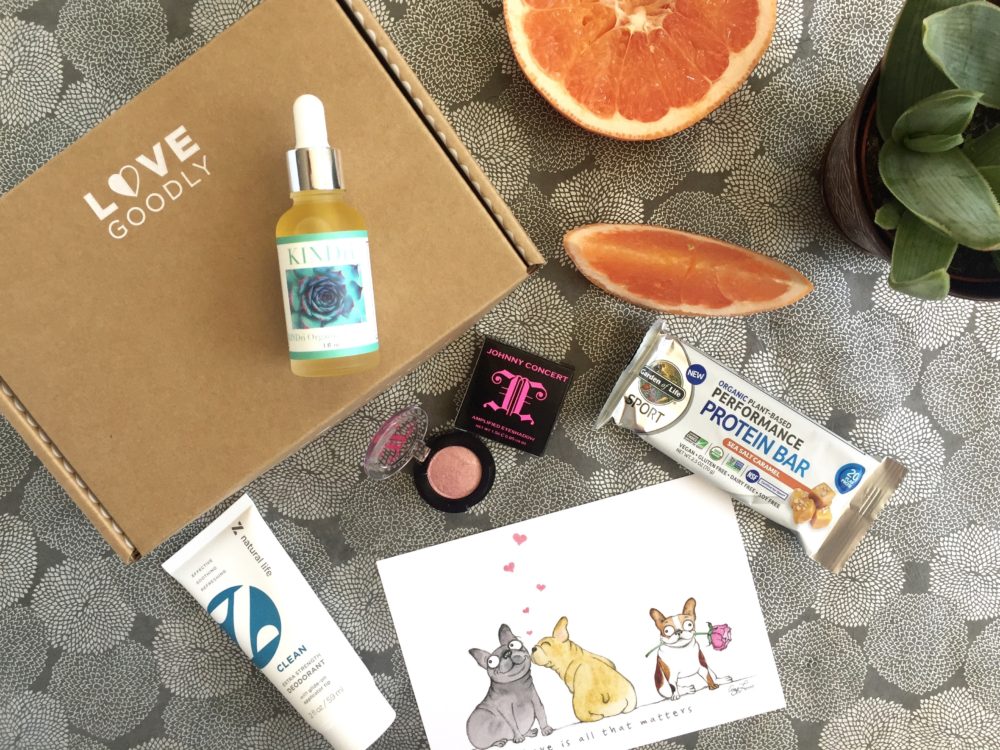 Since this box in particular featured wildly different products, I think it's easiest to separately describe what was included, as well as my personal opinion. So, let's go on the grand tour, shall we?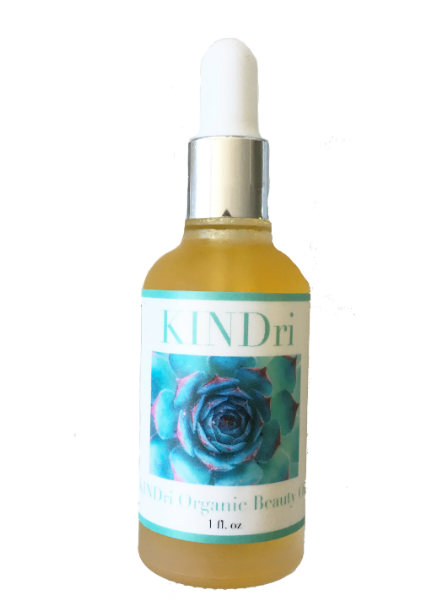 This serum smells like lemonade, but in a good way. Normally I wouldn't want my face to smell like a beloved beverage because of the potential confusion it might cause when I get thirsty and realize my own face is making me thirsty. ANYWAYS, this lightweight serum contains a whole huge family of edible ingredients, including organic prickly pear seed (cactus), sunflower seed, sweet almond, argan, pumpkin, grape seed, carrot, and pink grapefruit oils. My skin gets irritated by grapefruit — this is a trend I've personally noticed, so while I smelled sweet and felt thoroughly moisturized, this caused mild redness on my cheeks. So if you have sensitive skin, keep that in mind.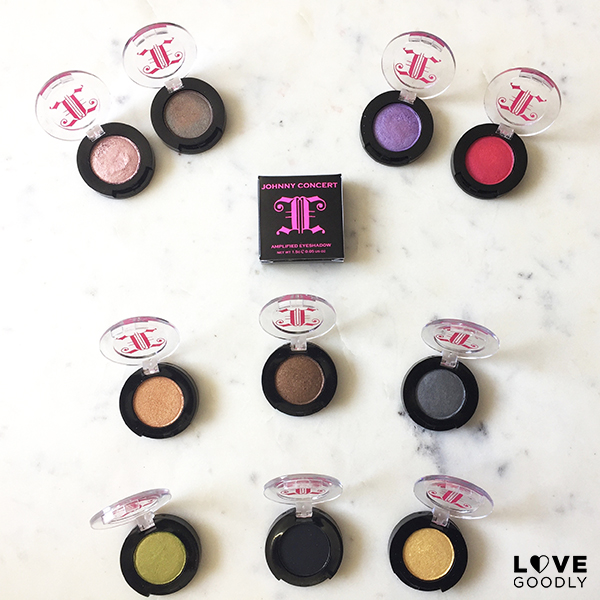 The Johnny Concert Glamor eyeshadow is made with botanicals (there are 10 shades total), and each box comes with a different shade, so another person with the August/September box may have a completely different shade than me. Mine came with the light pink Tainted Cupcake. I liked it because it felt gentle on my skin, but the pigment stayed put and made me look more awake and less like I drank frozen margs before sleeping five hours.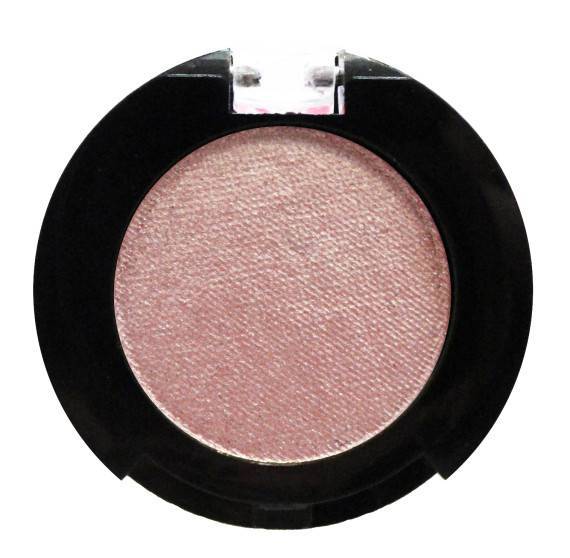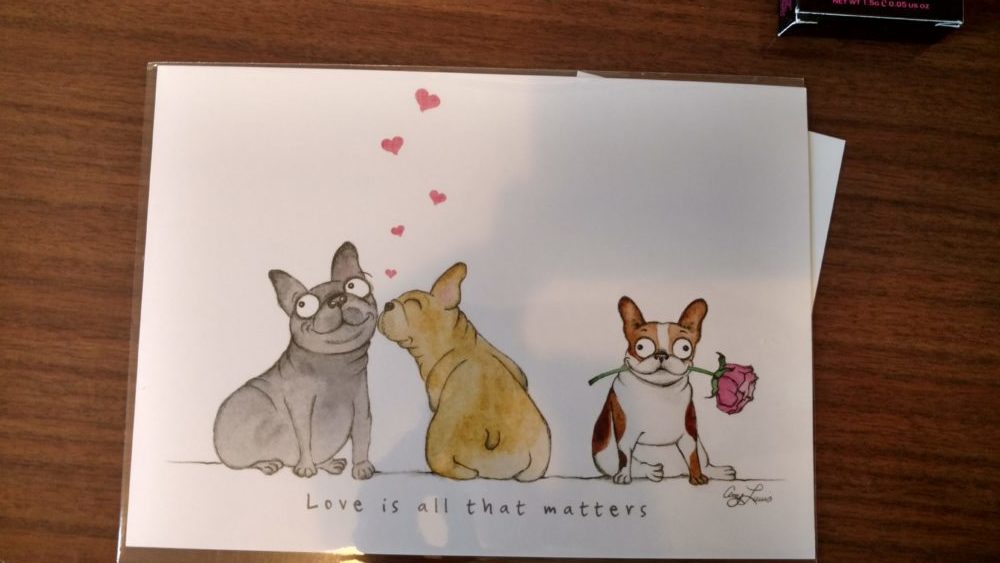 Because this is custom, you can't buy this exact print (with the same header) separate from the box. Sorrrrry. But it's cute, right?! I like bulldogs kissing each other. So I was on board. I know I'm probably supposed to send this to a loved one, but nahhh, I'm going to keep it on my desk or wall to remind myself to chill out from time to time.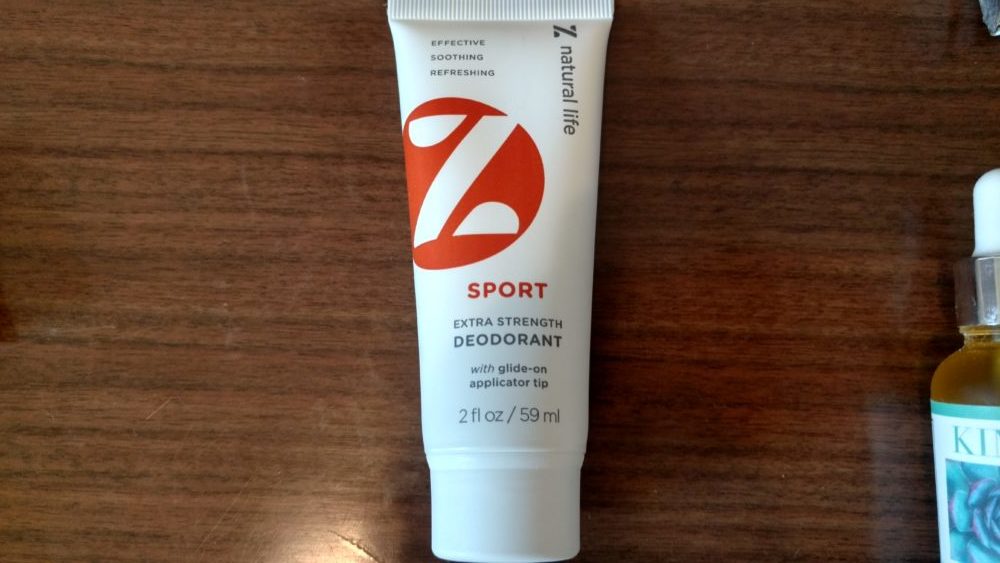 This deodorant is made with lemongrass, mandarin orange, and tangerine essential oils to make your pits happy, healthy, and less smelly. I genuinely like the way it smells and glides on. Unfortunately for me, and the rest of the world, I am SWEATY. I wake up sweaty. I sit still sweaty. I traverse glaciers sweaty (okay, that doesn't actually happen). So, while there are amazing natural deodorants that work, my armpits and I are deeply accustomed to chemical-laden deodorants.
What I'm trying to say is, this smells and feels good! But I still used my other deodorant as well, because I ride the subway where my face is routinely mashed into the backs of strange men, so I take no risks with my BO. Take my experience with a grain of salted sweat, and see for yourself whether this is a fit.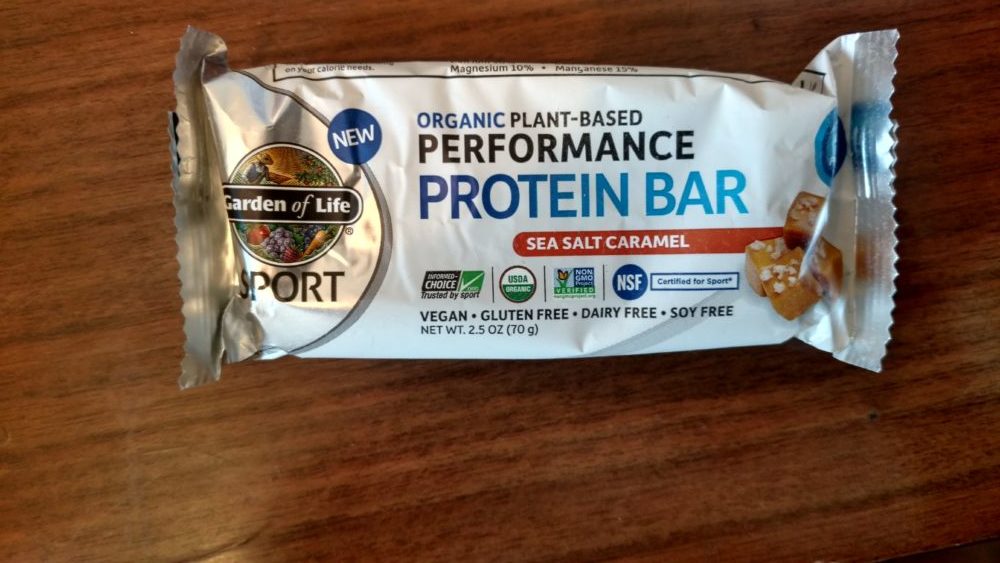 Since most of my life is spent in front of computer screens, phone screens, televisions, books, or groups of other human beings who are drinking and eating, I always feel ridiculous eating protein bars. Protein bars feel ideal for people who hike or go on runs, or you know, move their bodies more regularly. I probably need 100% more water and vitamins (I'm not sure about my protein intake). Needless to say, this was absolutely delicious and replaced any effort I would have otherwise needed to make lunch. So five stars from me.
I also received a coupon for a free spice from Gustus Vitae. Full disclosure, I haven't used the coupon yet because I am buried in decision fatigue and ALL SPICES LOOK GOOD, OKAY?! Anyways, I am excited to use that and put too much spice on my eggs/stir-fry/the three meals I regularly cook.
Look at this spread one more time.[/subheader]
I really tried to make this photo pretty for y'all.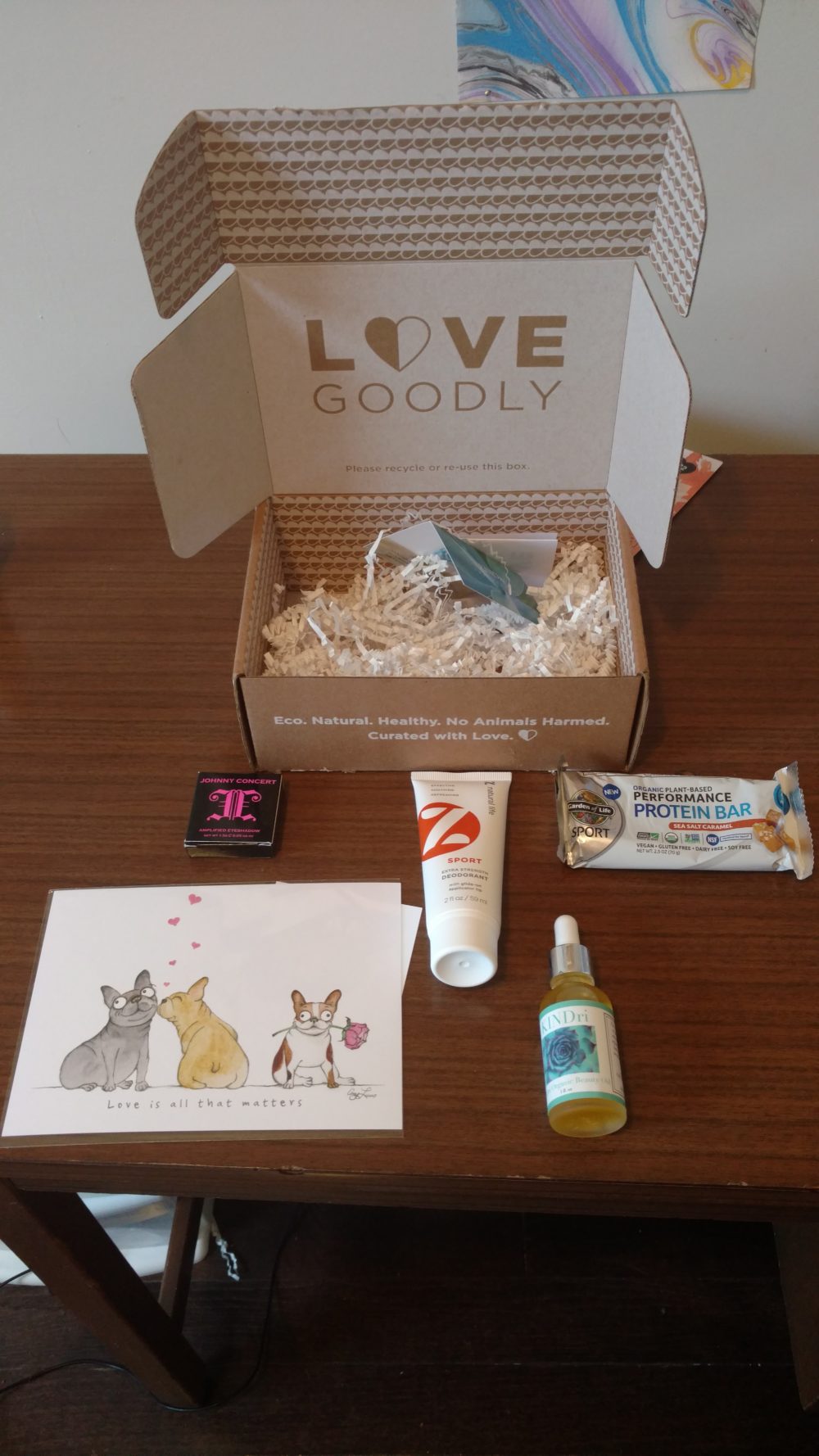 So, if you're in the market for a subscription service but you're not sure you're ready to commit, you can always try one Love Goodly box for $30 and then decide from there.