Rebel Wilson's Vogue Australia cover was NOT Photoshopped, and she shared the pics to prove it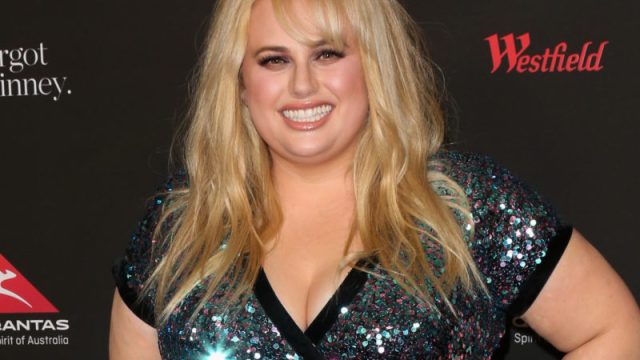 Rebel Wilson is not about to let haters rain on her Vogue parade. After releasing photos from her "Vogue covergirl" debut, the actress took to Twitter to shut down critics  who claimed her image had been photoshopped.
"I never would've thought this element would be added to my life: Vogue Covergirl," Wilson tweeted on May 22nd along with her Vogue Australia cover photo. "This was such an amazing experience, thank you Vogue Australia and to all the designers and stylists who worked on this shoot!"
On her June cover, Wilson dazzles in a black ballgown and oversized trench. Wearing minimal makeup and her hair down, she looks confident and, as the cover states, "fearless."
And Wilson stayed fearless when a few followers claimed the cover image appeared photoshopped, chastising the publication for altering her looks. But Wilson was quick to clarify the well-meaning, if misguided, comments. She tweeted she merely looked different because she had altered a few of her usual routines for the month leading up to the shoot.
Although no one should ever have to explain themselves when it comes to their appearance, Wilson did so with grace and confidence. She tweeted another set of before and after pictures to drive her point home.
"Oh and just so you can see the raw v's the magazine shot, I took a monitor photo myself on the day of the shoot! So please don't carry on that these shots are heavily photoshopped because they're not," Wilson tweeted later on May 22nd.
And on the whole, Wilson got so much love for the gorgeous shots.
false
https://twitter.com/udfredirect/status/998986534580781056
Go, girl! We can't wait to see more photos from the shoot and soak in your beauty.