The trailer for Isn't It Romantic is here, and everyone who thinks they hate rom-coms must see this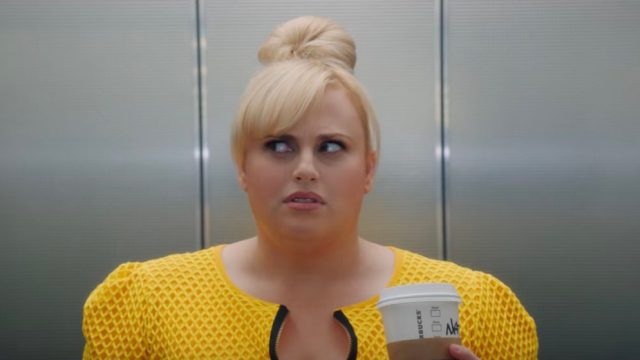 The romantic comedy is arguably the most divisive of movie genres. It pits those who love and embrace clichés and tropes against the people who just don't buy into it. And in her new movie, Isn't It Romantic, Rebel Wilson is giving us the best of both worlds, because it's a meta romantic comedy that pokes fun at rom-com clichés.
Wilson stars as Natalie, a cynical architect in New York City who really hates romantic comedies. However, after hitting her head while fleeing an attempted mugging, she wakes up to find herself living in one. The trailer is stuffed with rom-com tropes, complete with meet-cutes, kissing in the rain, and choreographed dance numbers. And, of course, it wouldn't be a rom-com without the massive, gorgeous apartment every protagonist lives in (because New York rent prices don't exist in movies).
"It looks like somebody's put a beauty filter across New York City," Natalie says in the trailer.
As she adjusts to her new rom-com life (which, to her disappointment, includes cutaway sex scenes and bleeped curses), Natalie discovers that the key to getting back to the real world is by falling in love.
https://www.youtube.com/watch?v=8ZwgoVmILQU?start=14&feature=oembed
The film reunites Wilson with her Pitch Perfect costar Adam DeVine, who plays Josh, Natalie's best friend and co-worker. Meanwhile Liam Hemsworth plays Blake, Natalie's charming and persistent love interest. The film also stars Priyanka Chopra and Betty Gilpin. And as with any good romantic comedy, Isn't It Romantic is set to hit theaters on Valentine's Day 2019.