Rebel Wilson just played a seriously gruesome April Fool's prank on the set of "Pitch Perfect 3"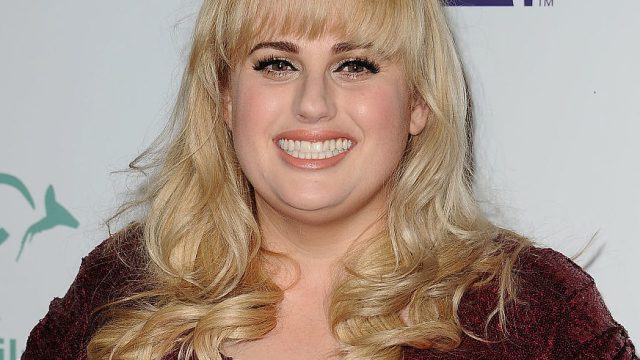 Oh, April Fool's Day. How we love hating you, and all the mean (and funny) things you do. There are people who won't pull an April 1st prank for a million dollars, but there are always a few that can't resist the temptation to see if they can pull it off. George Takei is making headlines today for making us all think he was running for Congress (DO IT, GEORGE!) And on the set of Pitch Perfect 3, Rebel Wilson couldn't help but raise the bar.
Rebel Wilson went full-on gross-out for her April Fool's prank today.
A few hours ago, we got a mysterious tweet from PP3 co-star Anna Kendrick, which suggested something was up on set.
Uh oh, injured? Did someone get hurt on set?? OMG LOOK!
Rebel is down! We repeat: Rebel is down…to prank us all!!
That cheeky chick!
Rebel clarified that the fuss over her was all a prank, and man, it was a convincing one!
OMG, that is some seriously scary-looking blood. We imagine the producers on set gained a few grey hairs at the sight of one of their stars gushing that everywhere. Even knowing it's fake we're freaking out (so bravo, makeup artist, btw.)
Well, it certainly slowed things down on set for a bit, but come on, it is April Fool's Day. We can't imagine a world in which Rebel Wilson wouldn't take advantage of the chance for mischief, and we don't want to!