Remember Rebecca Black? Well she's back with a new single and it'll surprise you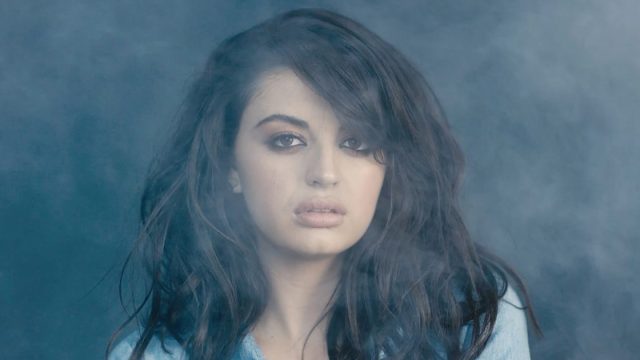 Most people will remember 19-year-old Rebecca Black for one specific reason. In 2011, Rebecca released a song called "Friday" and it's accompanying music video. Quickly the clip and track went viral.
It's fair to say that people weren't too nice about "Friday" or Rebecca Black, for that matter.
Many lambasted the song as "the worst song ever," commenting on the lashings of auto-tune and bizarrely benign lyrics, while people also commented on how the video was "the worst video ever made," too.
https://www.youtube.com/watch?v=kfVsfOSbJY0?feature=oembed
Despite gathering an army of haters at only 13, Rebecca Black has managed to turn her overnight virality into a career as a YouTuber and social media star.
The teen star posts videos of her covering pop songs and posting relatable and often hilarious videos to an audience of 1.29 million subscribers.
https://www.youtube.com/watch?v=AJHm7XQ8-ak?feature=oembed
Despite finding success in other avenues, Rebecca has never given up on her dream of being a singer.
Of course there have been attempts over the years to re-create the success of "Friday" such as it's semi-sequel "Saturday," but they've all felt a bit like a joke.
Now, however, Rebecca Black has released a new single and we're not gonna lie, it'll surprise you…because it's so good.
The track, titled "The Great Divide," reminds us of a mixture between Selena Gomez and Katy Perry, while also sounding like current hits by The Chainsmokers featuring Halsey and the former's track with Daya.
https://www.youtube.com/watch?v=sg4mUAQb17Q?feature=oembed
The track opens with breathy vocals before the powerful punch of the chorus kicks in followed by the EDM-style drop. It's actually *so* catchy, and we could totally imagine hearing it on radio.
Uploading an emotional video to YouTube, Rebecca spoke about why she really wanted to release the song and it's so, so, so sweet.
https://www.youtube.com/watch?v=AIlff3igX9Q?feature=oembed
Regardless whether the track is a critical success, it's nice to see someone become so confident in themselves, especially after becoming someone who was, at one time, a big joke to many people on the internet at such a young age.
It's actually kinda inspiring, don't you think?