Rebecca Black Got Real About Being Bullied for "Friday" 10 Years Ago
Black released a remix of the song today to take control of the narrative.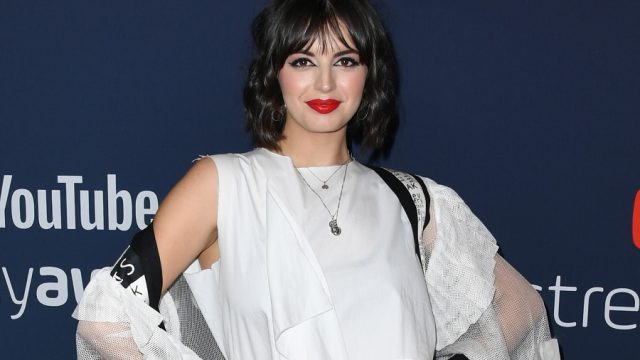 In 2011, Rebecca Black dropped a music video that turned Friday into so much more than just a day of the week. Her song was instantly infamous, and Black became popular for all the wrong reasons. Black remained the butt of the joke for years, but now, 10 years down the line, she's taking control.
Last year, the singer opened up about all the hate she got and how she bounced back from it. Since then, she's continued to build a new path for herself, even releasing a fun remix of "Friday" that pokes fun at the original song and video.
On February 10th, 2020, Black penned a note that she shared to social media. It read, in part, "9 years ago today a music video for a song called "friday" was uploaded to the internet. above all things, i just wish i could go back and talk to my 13 year old self who was terribly ashamed of herself and afraid of the world. to my 15 year old self who felt like she had nobody to talk to about the depression she faced. to my 17 year old self who would get to school only to get food thrown at her and her friends."
to my 19 year old self who had almost every producer/songwriter tell me they'd never work with me.
She wrapped up the emotional post by saying she's learned that every day is a new opportunity to shift someone's reality and lift your spirit, a perspective it took her years to settle into.
Black told BuzzFeed in July 2019 that "Friday," a music video that is literally just about school kids hanging out after school on a Friday afternoon ("fun, fun, fun, fun, looking forward to the weekend") became a vehicle for brutal bullying attacks—both online and at school. She said it was very obvious that people were not laughing with her.
Twitter showed up in droves last year to counter the bullying by showing Black just how much they appreciate her speaking out and how important "Friday" is to them.
Since last year, Black has started releasing new music again and even blessed fans today with a remix of "Friday," complete with features by Big Freedia, 3OH!3, and Dorian Electra. The updated video pays homage to the original but throws into sharp relief that Black is aware of the absurdity of the whole phenomenon, has accepted it, is making fun of it, and has moved on from it.
Maybe now people will finally let Rebecca Black just be and finally admit that "Friday" is a helluva bop that we'll never forget.