5 Reasons to Visit Disney as an Adult, From Dining to Historical Tours
Whoever said Disney is just for kids is wrong.
The idea of walking down Main Street U.S.A., at Disneyland in Anaheim, California, or at Walt Disney World in Orlando, Florida often brings up images of families traveling to the various theme parks with a Mickey Mouse-shaped balloon in one hand and a sugary treat in the other. While that might be true, there's a whole different side to the Disney Parks that many people never experience— going to Disney as an adult without kids.
Whether you're going to see Avengers Campus at Disney California Adventure or you want to relive your childhood by riding Dumbo at Magic Kingdom, there's plenty to do for adults traveling without kids. And if the parks start getting too crowded or the screams of happy children are more like happy haunts to you, there's still plenty to do outside of the theme parks on both coasts. These are the top five reasons to visit Disney as an adult.
RELATED: 20 Best Date Night Movies to Watch With Your Partner
1
Day drinking is perfectly acceptable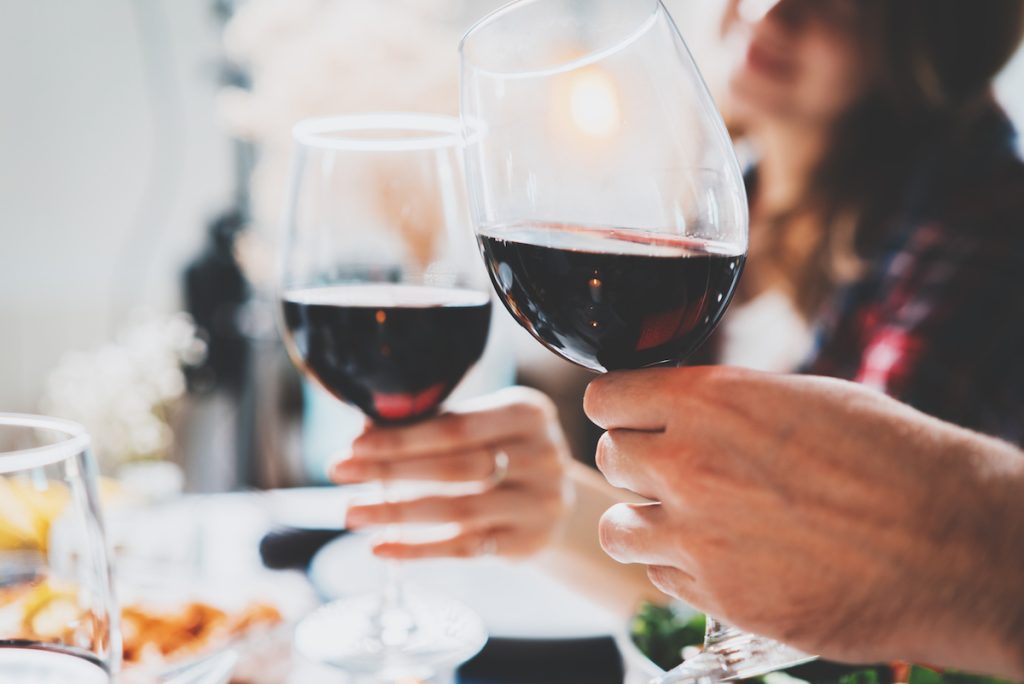 There's nothing better than walking around a Disney park with a cold adult beverage in your hands without a care in the world. At Walt Disney World, the best place to grab a drink is Wine Bar George at Disney Springs. There are over 140 wines available by the ounce, glass or bottle. Or just head to EPCOT where you can indulge in drinks around World Showcase from each of the represented countries.
Disneyland also offers some great cocktail spots, including at Lamplight Lounge. The lounge boasts views of The Incredicoaster from the downstairs bar and the outdoor patio. Another great spot to grab a drink is Oga's Cantina inside Star Wars: Galaxy's Edge. The drinks have various Star Wars themes, and a droid DJ spins galactic tunes. 
2
Dining at 5-star restaurants is a perfect date night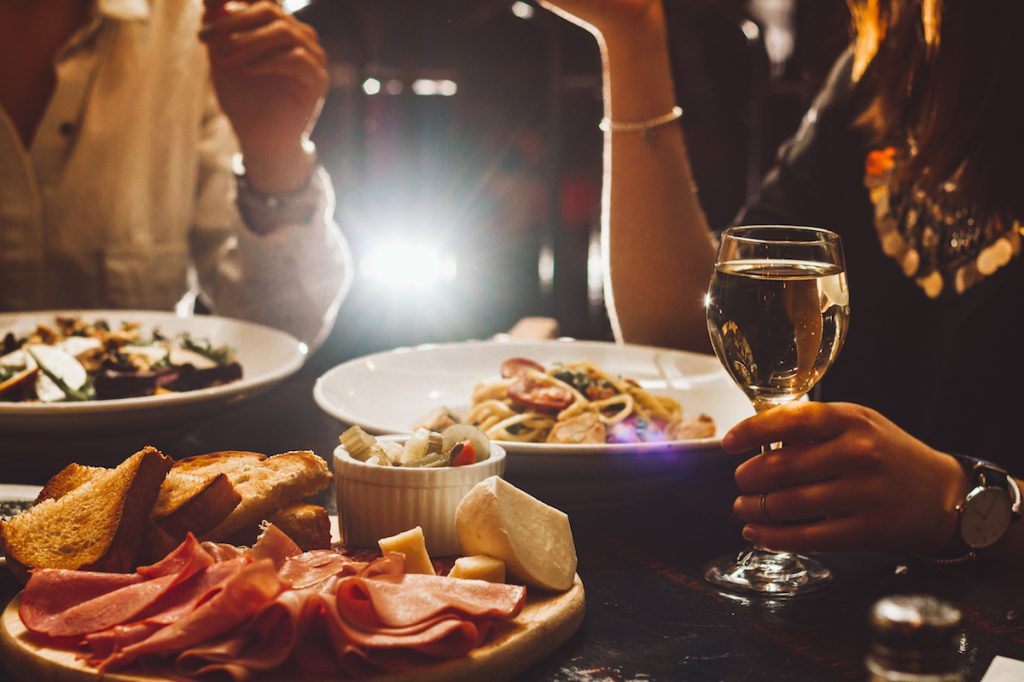 The Disney Parks have delicious treats like cinnamon sugar-laden churros, Mickey Mouse-shaped pretzels and ice cream sandwiches. But there are also some incredible adult-centered dining if you know where to look.
Victoria & Albert's at Disney's Grand Floridian Resort and Spa at Disney World is an award-winning restaurant just a short monorail ride away from Magic Kingdom. Although the age minimum is 10, the dining room is usually filled with all adults looking for a romantic evening. The culinary team at the restaurant serves a seven or ten-course tasting menu. The dishes range from caviar with cauliflower panna cotta to Glacier 51 tooth fish with Asian flavors.
If you're looking for a dinner date night away from the parks at Disneyland, consider making reservations at Napa Rose at Disney's Grand Californian Resort and Spa. The restaurant highlights the bounty of California through your choice of a prix fixe or a la carte menu. The house-made pasta with wild boar sausage is a must-try while dining here. Kids are allowed at Napa Rose, but the clientele consists of adults and older children who can appreciate the upscale atmosphere.
3
Enjoy a full day at the pool and spa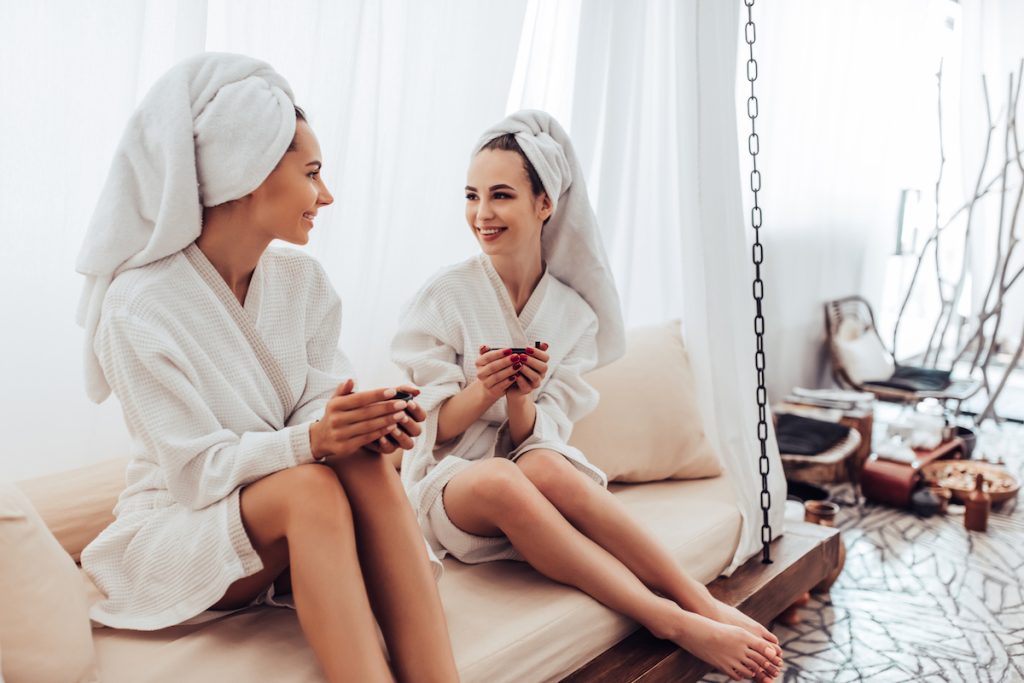 When you're traveling to Walt Disney World or Disneyland with kids, it's hard to get time away from the exciting theme parks. But as an adult, you can do just that. During a day away from the parks on either coast you can relax by your hotel pool or enjoy a spa day. At Disney World, spas are located at Disney's Grand Floridian Resort and Spa, the Walt Disney World Dolphin Hotel and Disney's Yacht Club Resort. Over at Disneyland, the Tenaya Stone Spa is located at Disney's Grand Californian Resort and Spa.
4
You can visit off-limits places with guided tours
Taking behind-the-scenes tours at Walt Disney World or Disneyland is a fun way to get a closer look at how the magic of Disney happens. At Walt Disney World, a grand tour is the Keys to the Kingdom Tour, a five-hour guided tour around Magic Kingdom. You can ride a few attractions, see the infamous underground tunnels and even enjoy lunch. At Disneyland, the Walk in Walt's Disneyland Footsteps guided tour takes guests around Disneyland Park to ride classic attractions. You may even get a glimpse into Walt Disney's apartment that's situated over the Main Street Fire Station.
5
Basking in nostalgia can be fun
Being an adult at Disney allows you to relive childhood memories and bask in the nostalgia of the Disney parks. If you're looking for a more modern way to bask in bygone eras, consider participating in a DAPPER DAY event. These events are not sponsored by Disney but do take place at both Disney World and Disneyland parks. DAPPER DAY is a fun excuse to dress up in your favorite fancy outfit (most people dress in classic styles from the 50s or 60s), ride attractions, meet up with friends and enjoy a day at the parks that feels like it's straight from Walt's era.
Megan duBois is a travel and lifestyle journalist with bylines across the internet and in print at Delish, Conde Nast Traveler, Travel + Leisure, Yahoo Lifestyle, and more.
Read more