Here are the reasons behind the decision to end "Scandal"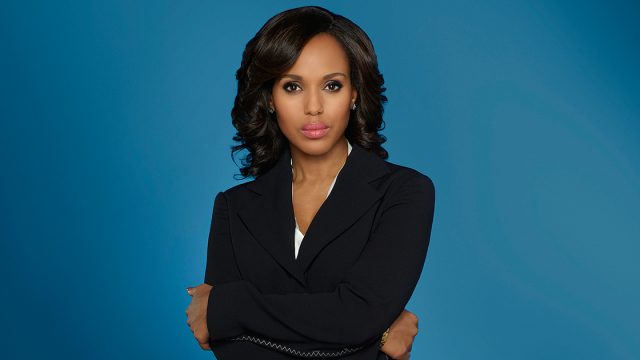 It's understandable to get upset when your favorite show comes to an end, especially when you have no idea why. Luckily, ABC and the creators of Scandal have explained why the show is ending, and while we're still totally devastated, at least the sad news is starting to make sense.
Rumors that our beloved Scandal was coming to an end began to circulate earlier this month. Then, at the recent ABC upfronts, the news was confirmed that the show's upcoming seventh season would indeed be its last. It's safe to say that we were pretty gutted about that news, as it meant that any chance we had of becoming gladiators was now in the can.
So what are the reasons why Scandal is coming to an end?
The show, whose sixth season comes to a close this week, is currently averaging good viewing figures, and is the 11th highest-rated scripted broadcast series this season. Despite this, it was actually show creator Shonda Rhimes' decision to call it a day.
Speaking at the upfronts, ABC chief, Channing Dungey, told reporters that Shonda had approached him about deciding to draw the story of Olivia Pope to a close.
"We sat and we talked, and she said, 'Look, I really feel like season 7 is where I want to wrap up this story because I always prefer to end a show where you're feeling on top as opposed to letting things fizzle out,'" he explained.

"I do think that audiences, especially fans and gladiators, who are as loyal to Scandal as they've been, are going to want the story to end in the way that Shonda intended to," he added. "That was a decision she felt really good about and we support wholeheartedly.
Dungey did say that they hadn't decided on the episode length for the show's impending seventh season and was also coy about a potential spinoff.
In fact, Queen Shonda Rhimes herself released a statement about the decision, revealing that she already knew how the show was going to end.
"Deciding when to finish is quite simple when the end date is years away. But actually going through with it? Actually standing up to say: 'This is it?' Not so much," she said. "So, next year we are going all out. Leaving nothing on the table. Creating this world in celebration. We are going to handle the end the way we like to handle the important things in our Scandal family: all together, white hats on, gladiators running full speed over a cliff."
Given how completely wild and out there this season of Scandal has been, we're super pumped to see what crazy antics the gladiators will get up to for the show's final run. There are still so many things that we'd love to see happen, and the question of whether Fitz and Olivia can truly end up together is still on our lips (hey, we just want to see them making jam in Vermont!).
Meanwhile, you can catch the season finale of Scandal Season 6 tomorrow on ABC.