The reason why this mom let her daughter dye her hair pink will destroy you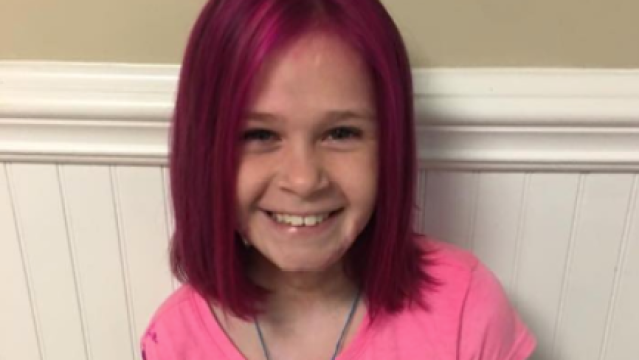 When we were kids, most of us ended up in situations where we wanted to do something, but Mom said no. That's what happened to 10-year-old Nevaeh when she asked her mother if she could dye her hair pink about a year ago. But Nevaeh's mom, Rachel Carpenter, had a change of heart after a serious event rocked the entire family.
Just days after putting the kibosh on Nevaeh's desire to dye her hair, Nevaeh was involved in an accident at summer camp. Something went wrong with an experiment involving fire, and Nevaeh ended up in the hospital with life-threatening burns over 70% of her body.
After that horrible accident, Carpenter realized that life is too short to say no.
About two weeks ago, Carpenter wrote an inspiring post on Facebook. It has over 34,000 likes and 24,000 shares.
Carpenter spoke to GoodHousekeeping.com about Nevaeh's accident and how the family overcame it. "Nothing could have prepared us for the first time we saw her," she said. "You feel helpless in the sense you can't take away their pain — no matter how much you wish it was you instead, it isn't."
The Carpenter family was in the hospital with Nevaeh for three months. During that time, Carpenter was also pregnant. It was incredibly hard for everyone involved, but because of Nevaeh's bravery and determination, she ended up recovering much sooner than her doctors' expected.
At the end of Nevaeh's recovery, Carpenter realized that we are only allotted a certain amount of time with our loved ones. Everything can change in an instant. "You need to let your child live a little," she explained to GoodHousekeeping.com. "Time is not promised to anyone."
So when the pink hair question popped up again a year after Nevaeh's accident, Carpenter said yes. Overall, Carpenter is letting her daughter make more of her own decisions and only saying no when she has to.
Nevaeh, you look absolutely beautiful! We can learn a lot from you and your mother.