The reason why Kim Kardashian sent Ariel Winter a bouquet of flowers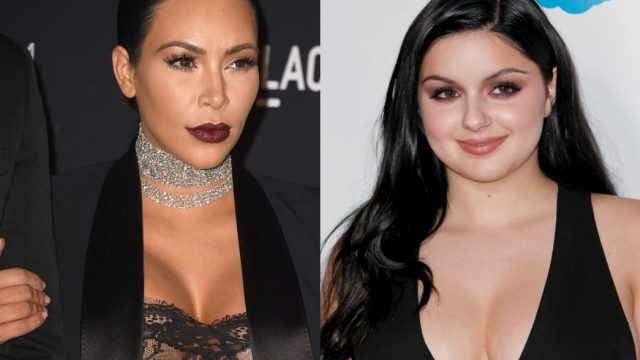 If you somehow missed last week's Kim Kardashian nude selfie "scandal," here's a quick recap: On March 7th, the reality TV star shared a daring, naked selfie — complete with black bars so as not to violate social media's strong non-nudity policy. Kardashian captioned it, "When you're like I have nothing to wear LOL."
Instagrammers loved the photo, to the tune of 1.6 million likes, but certain celebrities, including legendary singer and actress Bette Midler and rising star Chloe Grace Moretz criticized and shamed the reality TV star via Twitter.
Never one to keep a low profile, Kim Kardashian shot right back at the women as well as her other critics, which, strangely enough, includes British TV personality Piers Morgan, but we're more interested in what she's done for her supporters, which include model and actress Emily Ratajkowski and Modern Family actress (and body positive goddess) Ariel Winter. According to People, Kardashian took the time to send these two ladies (and a few others) bouquets of white flowers as thanks for their solidarity.
The accompanying note reads, "Ariel – Hey I wanted you to know I saw your tweets last week and I really appreciate your support. Women supporting other women is so powerful! xoxo Kim."
While the notes don't exactly make up for Kardashian's not exactly tactful decision to tear down her critics, it is sweet to see her building a few bridges and uniting with fellow body positive women in Hollywood. After all, we've got one life and one body, better not to use either to only spread negative energy.