Angelina Jolie's lawyer has given us a reason for her split from Brad Pitt, and we're bummed
Today's been a day for heartbreak. Many of us woke up this morning to learn that long-term power couple (and honestly, #RelationshipGoals), Angelina Jolie and Brad Pitt have separated. Angelina filed papers Monday afternoon for a divorce, signifying the end of a decade-long love story. The two had only been married for two years, but had been together for almost TEN — and have six children together!
Immediately following this news, Brad released a statement to People explaining that while it's, yes, a sad time, what "matters most now is the well being of our kids," and we couldn't agree more. It's hard enough dealing with divorce, and now try dealing with it while you're in the public's eye. We're sending nothing but love and support to Pax, Maddox, Zahara, Shiloh, Vivienne, and Knox Jolie-Pitt .
It also kinda sounds like the split was over these six kids. Angelina's lawyer has commented that the split is simply "for the health of the family."
No matter what, family should always come first, and keeping everyone happy, safe, and healthy is the main priority. So we're glad to see that both Angelina and Brad appear to be putting their family first, even though it means it's ending in heartbreak.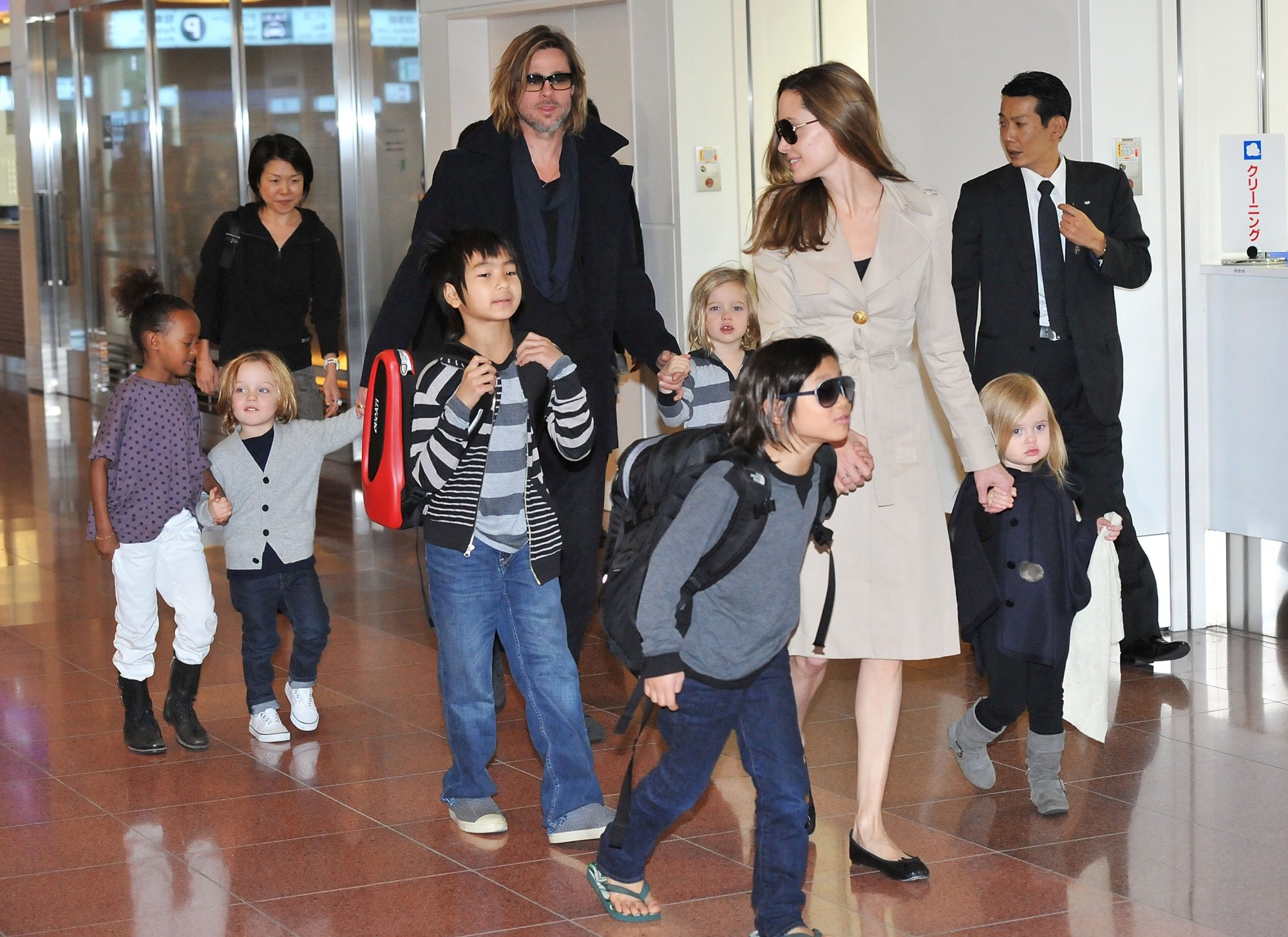 We'll probably never know the real and true reason behind the split, and that's okay. They're allowed to keep their private life private, and we respect that. But that's not going to stop us from sending so much love their way right now ?.