We have really sad news, "Big Bang Theory" fans
You may have thought The Big Bang Theory would be a show that lasts forever, but forever might be coming a lot sooner than you hoped. That's not according to the super high ratings the sitcom continues to get year after year, of course, but according to one of the cast members.
Kunal Nayyar, AKA Rajesh Koothrappali, recently spoke at MCM Comic-Con London, and he delivered some really upsetting news. He informed everyone that next season might be the show's last.
"Look, next season, as it stands on our contract, could be the last season of Big Bang Theory," Nayyar said. "To be completely honest… I know people are gonna want to know what happens after season 10. I don't know what's going to happen."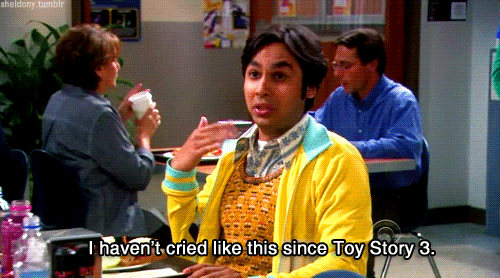 The show has already been renewed for season 10, but the contract ends there — and that means the future of the show is up in the air. Which is probably why Nayyar and other cast members are already feeling uneasy about what may happen.
To be clear — nothing has been confirmed either way. It's all speculation. But we can understand why cast members might be worried about their jobs on the sitcom. No contract equals zero certainty.
As CinemaBlend pointed out, the show has already hit a lot of the major milestones that people in their 20s and 30s (the show's demographic) usually hit. They've gone through break-ups and major family issues. And many of the main characters have gotten married, and one is having a baby.
There are certainly lots of directions the plot can veer off to. We just hope it veers in the direction of staying a show forever. Or at least for five to 10 more seasons.