Here's the real story behind the Dwight Shrute baby photo that went viral today
Today's the day when the Halloween gods bestow many spooktacular gifts upon us. And as for the very best gift? Well, we'd have to say that it's babies all decked out in their parent-approved Halloween costumes. (Um, have you seen Chrissy Teigen and John Legend's daughter Luna in her not one – but EIGHT – costumes?!)
Take, for instance, a photo that went MEGA viral earlier – thanks to The Office's Jenna Fischer (aka Pam). To celebrate the best day of the year, Jenna shared a photo of a beautiful boy on Twitter dressed as none other than her character co-star Dwight Shrute.
Now, take a deep breath and prepare yourselves for something that can only be described as a Halloween miracle: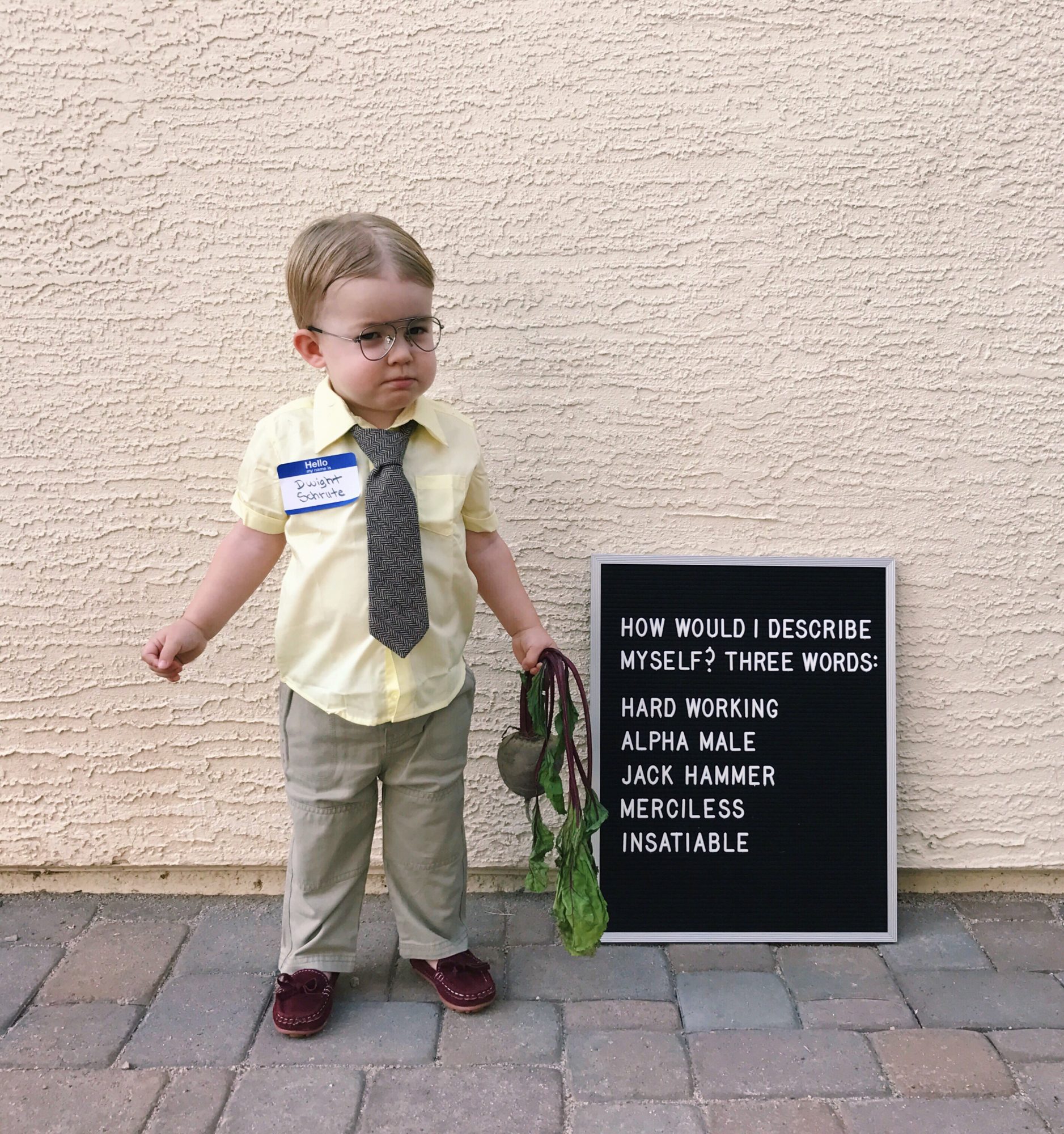 Though many initially assumed that this cutie was Jenna's kid, we later found out that this was not the case. In fact, the little boy (named Lincoln!) belongs to creative mom Ashley Gill, who tells HelloGiggles:
"My husband and I are HUGE 'Office' fans, too, and dressed him up as Dwight this year because I've always wanted to dress my child up like Dwight, and he's only 2 so in future years he might want to pick his own costume, ha. :)"
As for mini Dwight's expression, Ashley explains that he was a bit upset with her for making him hold the beet when he wanted to play. In the end, though, it ended up making for a spot-on Dwight face. Then again, maybe Lincoln was knowingly striking a pose because, after all, he does watch reruns of the show with his family every night. (Bonus: Lincoln loves the intro song, according to his mom!)
To accompany Lincoln is his TV-worthy shot, Ashley ordered a letter board from the company LetterFolk, which reads: "How would I describe myself? Three words: Hard Working. Alpha Male. Jack Hammer. Merciless. Insatiable." (Welp, we can all go home now because this family wins.)
Oh, and it gets better…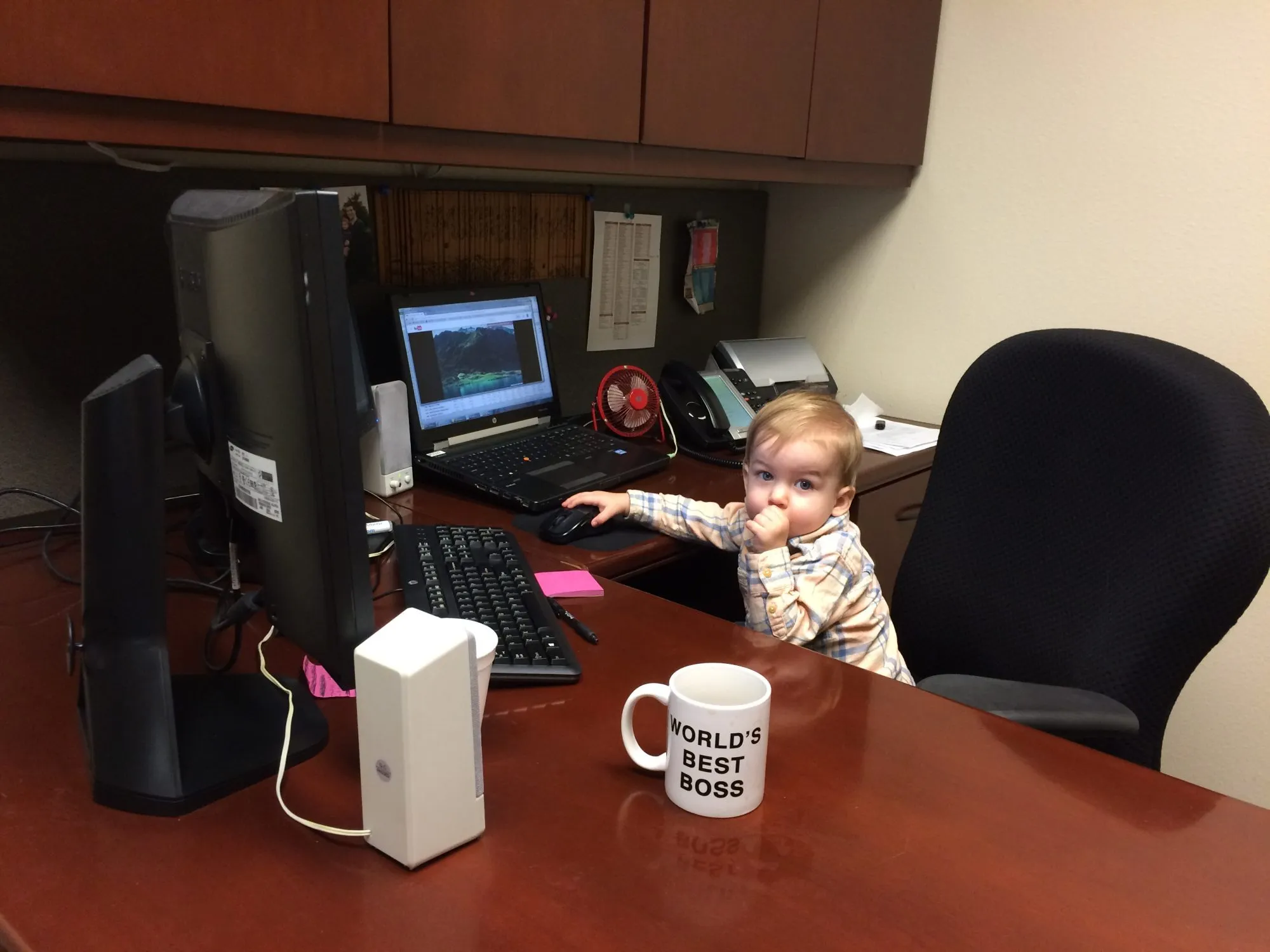 If this doesn't make this the happiest of Halloweens, then we honestly don't know what will.