This is the closest to a real-life Cinderella dress we've ever seen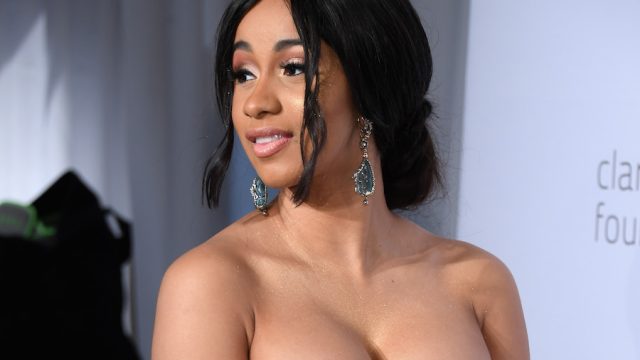 Okay, okay. We have something to admit. We've never actually seen Cinderella. Yes, we've seen the Disney film and read the fairy tale, but we've never actually seen the princess IRL (and no, we're not counting the character actress at Disney). We've never seen her dress in real-life either. However, we're just going to go ahead and say that Cardi B's Christian Siriano ballgown, which she wore to Rihanna's 3rd annual Diamond Ball, is the closest thing we've seen to Cinderella's classic dress.
With its soft color, off-the-shoulder silhouette, and huge, princess-style skirt, this look is meant for the royalty that is Cardi B.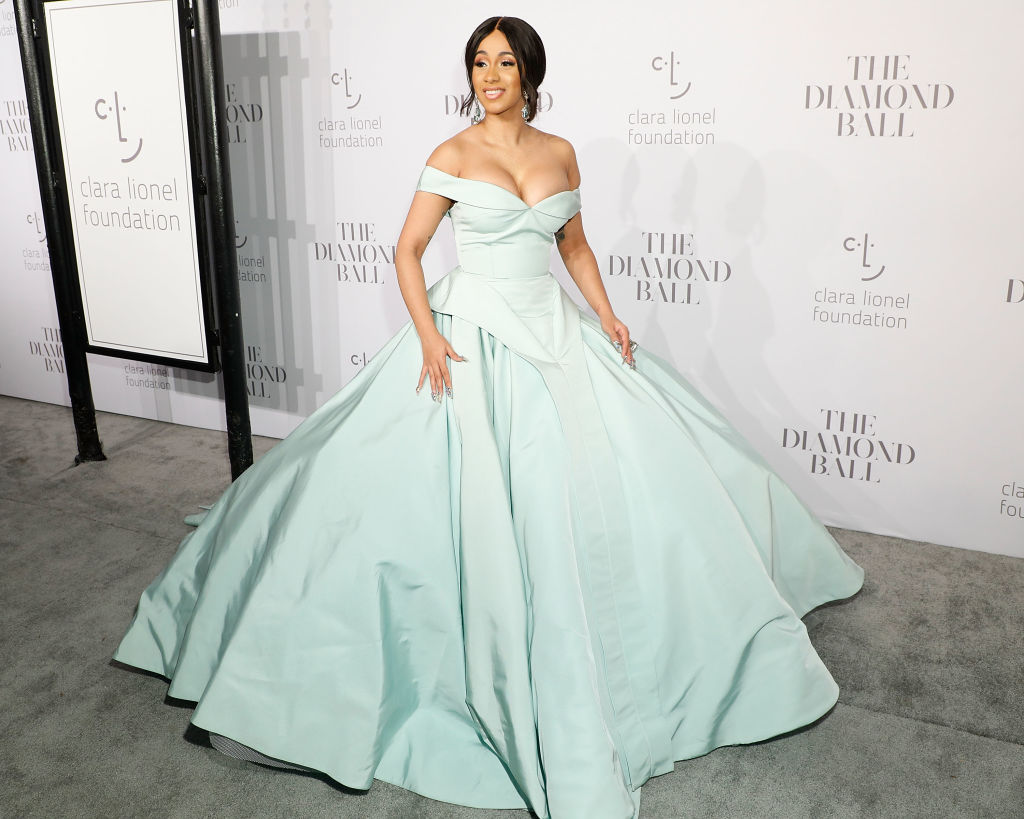 While the blue in the dress ventures on the side of seafoam green, we can't help but notice the similarities to Cinderella's gown.
Cardi B looks glamorous and elegant in her own spin on the iconic look. By pairing this statement-making gown with some diamond earrings and not much else, the singer lets her dress have its moment in the spotlight.
But Cardi B always has some surprises in store, like her embellished nails and matching rings, which helped put a twist on the princess look. For hair, she kept it classic, opting for a middle part and low bun. Her makeup was just as appropriate: bold brows, rosy lids and lips, and the longest lashes.
Thanks to Rihanna's Diamond Ball, and this incredible gown, it seems like we've finally seen Cinderella in the wild. And she's more stunning than we imagined.