The internet has a lot of feelings about Beyoncé's devastating Coachella news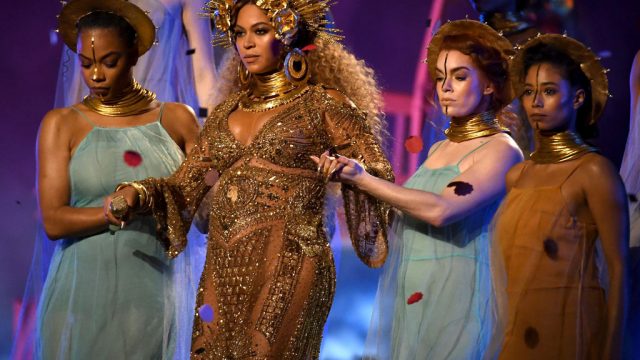 In a turn that made all Indio, California-bound Beyhive members drop their flower crowns in earth-shattering unison, it was reported today that mom-to-be Beyoncé would not be performing at Coachella this April.
"Following the advice of her doctors to keep a less rigorous schedule in the coming months, Beyoncé has made the decision to forgo performing at the 2017 Coachella Valley Music & Arts Festival," read a post on the annual event's Facebook page.
But there is good news, Queen Bey fans: Although she will not be performing at Coachella this year, she WILL be there in 2018.
"Goldenvoice and Parkwood are pleased to confirm that she will be a headliner at the 2018 festival. Thank you for your understanding," the post continued.
While we're happy for Bey, hubby Jay Z and their daughter Blue Ivy — and obviously, making sure she delivers happy and healthy twins is the most important thing here — we can't help but feel a little bummed for all our friends who bought tickets to see her at the fest.
And it seems like we're not the only ones. Twitter is abuzz with crushed hopes and dreams.
false false
Others are just happy Bey is doing the best thing for her and defending the singer for making a responsible decision.
false false
And of course, there are countless suggestions on who could take her place.
false
false
And some who are seeing the humor in the situation.
false false
Whoever ends up subbing in for Beyoncé, we know the "Formation" singer will put on one hell of a show when she does return to the stage — we mean, did you SEE that Grammys performance?
But until then, we're sending all our wishes for a safe and healthy pregnancy of the two newest Carters!