This Ruth Bader Ginsburg coloring book is what dreams are made of
Today is March 1. It is also just so happens to be Super Tuesday (y'know, that all-important Tuesday in March when many states hold primary elections) AND the very first day of Women's History Month. With so many very important things happening in one short 24-hour window allow us to introduce one more March 1 talking point: The arrival of a downloadable coloring book featuring none other than the Notorious RBG, everyone's favorite Supreme Court Justice Ruth Bader Ginsburg.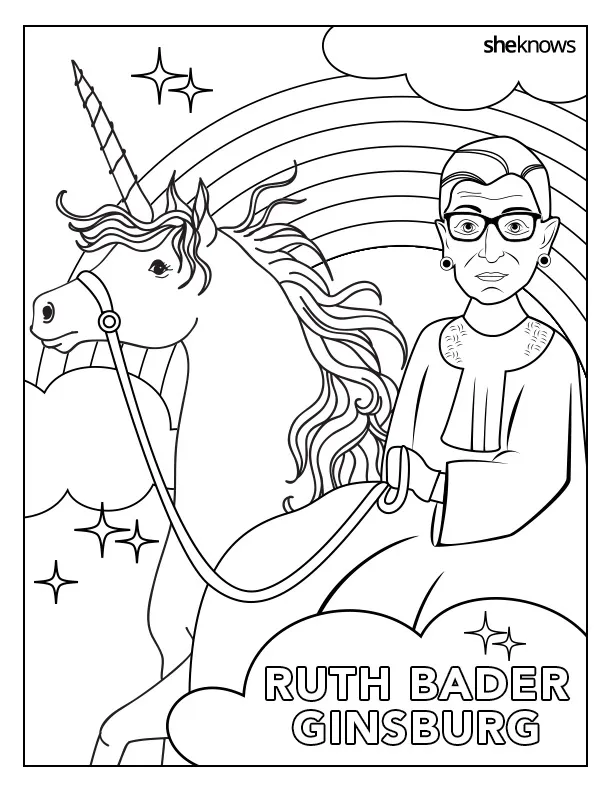 The coloring book is printable, downloadable, and here just in time for you to get your color on while you wait to cast your primary vote. The coloring book project comes to us from the creative minds at SheKnows, specifically senior designer Karen Cox. The book features 15 downloadable pages, including RBG riding a unicorn; RBG channeling Drake; and RBG just looking like the extreme boss lady that she is.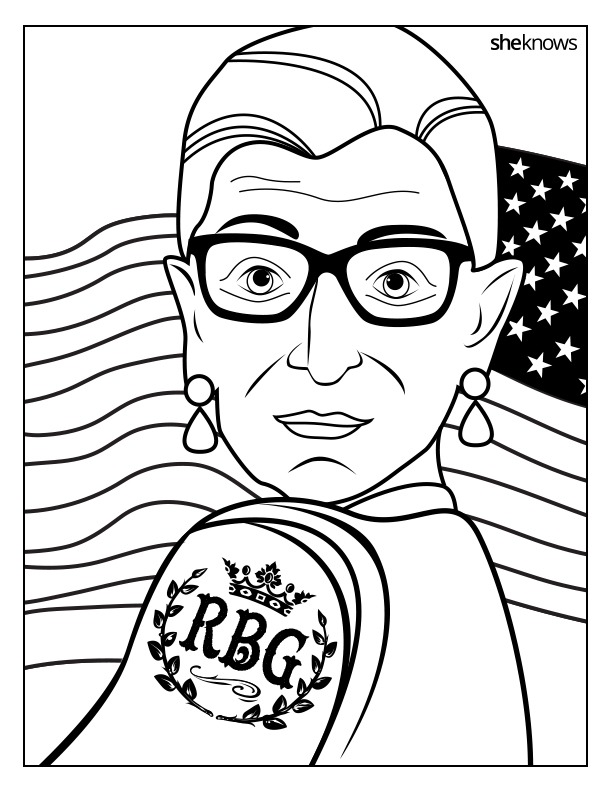 So as we embark upon Women's History Month, and head to the polls to get one step closer to choosing our next president, let's also take a second to flex our coloring skills while paying homage to a feminist icon who also just so happens to be the second woman to ever serve on the Supreme Court. Ruth Bader Ginsburg is not afraid to color outside the lines, and we definitely shouldn't be either.
You can download the whole coloring book here.