Raven's ex-husband in the "That's So Raven" reboot is someone unexpected from the original show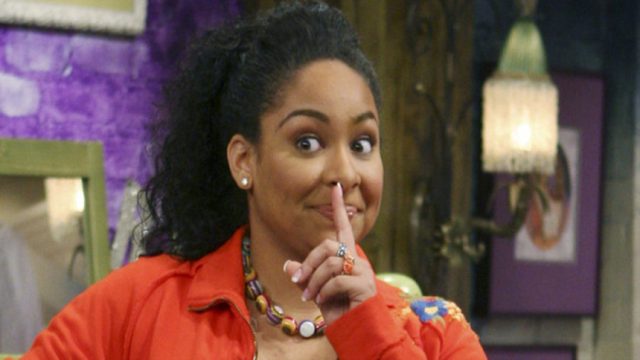 The That's So Raven reboot has cast yet another very familiar face. You know, aside from our faves Raven-Symoné and Anneliese van der Pol. In the much-anticipated new spinoff Raven's Home, the father of Raven Baxter's kids is none other than her high school crush/first love from the original show.
Jonathan McDaniel, aka Devon Carter, is Raven's ex-husband and the father of her twins, Booker and Nia. Sadly though, you read that correctly — "ex-husband." If you need a minute, we totally get it.
While we're super bummed about their divorce, we're still pretty stoked that they got married and had kids together — even if it didn't work out in the end. Because now we have two adorable kids to get to know on the new show, and chances are, they're going to be hilarious.
Of course, bringing back Raven's first love is a little cliché, but we're definitely not mad about it.
Plus, it's Disney. Cliché is to be expected.
Raven's 11-year-old twins will be played by Navia Robinson from Being Mary Jane and Issac Brown from Black-ish (he played young Dre). So obviously they won't just be hilarious, they've got the adorable factor going for them, too.
And rumor has it, one will even have their mom's psychic powers.
https://www.instagram.com/p/BSeYluhgIW5
We have no idea why Raven and Devon got divorced, especially since their love for each other seemed so perfect when they were together in the original show. And to be honest, we're kind of nervous to find out. But we're certain Devon will be an incredible dad to Nia and Booker. And we're pretty sure he'll bring the hilarity.
The original cast seems so excited to be back together, and the newcomers fit in perfectly.
https://www.instagram.com/p/BUVYJI3gw1B
Good work, Disney Channel. Good work.