Raven-Symoné just got married, and she shared the first photos with her new wife
Congratulations are in order because—surprise!—Raven-Symoné just got married. She and her new wife, Miranda Maday, shared pictures of their intimate wedding ceremony to Instagram today, June 18th. Not only does the wedding look beautiful, but the couple looks so happy we're honestly tearing up over here.
"I got married to a woman who understands me from trigger to joy, from breakfast to midnight snack, from stage to home," Raven-Symoné captioned her Instagram post.
"I love you Mrs. Pearman-Maday! Let's tear this world a new a**hole!!!" Raven's full name is Raven-Symoné Christina Pearman. In the picture, the couple is hugging, and it appears Raven is wearing a black jumpsuit and Miranda a white one.
https://www.instagram.com/p/CBlPtkLD4F-
In another photo post, the That's So Raven star thanked everyone who helped put together their wedding and acknowledged that she had to keep the celebration small "during this time." Given that we're living in the coronavirus (COVID-19) pandemic, I'm sure would-be guests understand the intimate backyard event.
https://www.instagram.com/p/CBlQSHMD7yT
The other new Mrs. Pearman-Maday, Miranda, posted a handful of photos from their wedding to her Instagram and Stories, and they're bringing some much-needed joy to our day. In one post, she shared a gif of the newly married couple kissing.
"8PM ~ my wife for life ❣️," she captioned the post.
https://www.instagram.com/p/CBlTaP4pThW
In another, Miranda and Raven-Symoné pose for a selfie, and we can get a look at Miranda's white veil (and sunglasses, love!).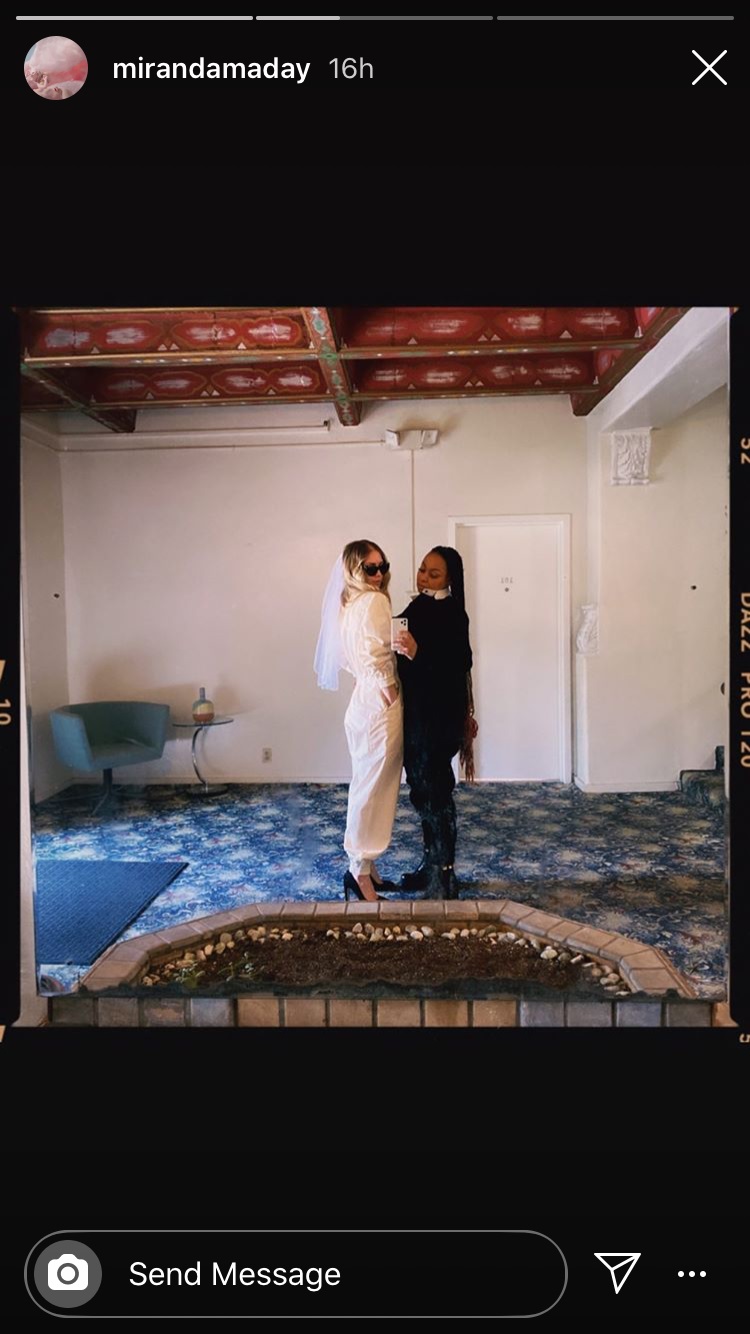 Miranda also shared a picture with a few of their wedding guests, who are wearing protective face masks.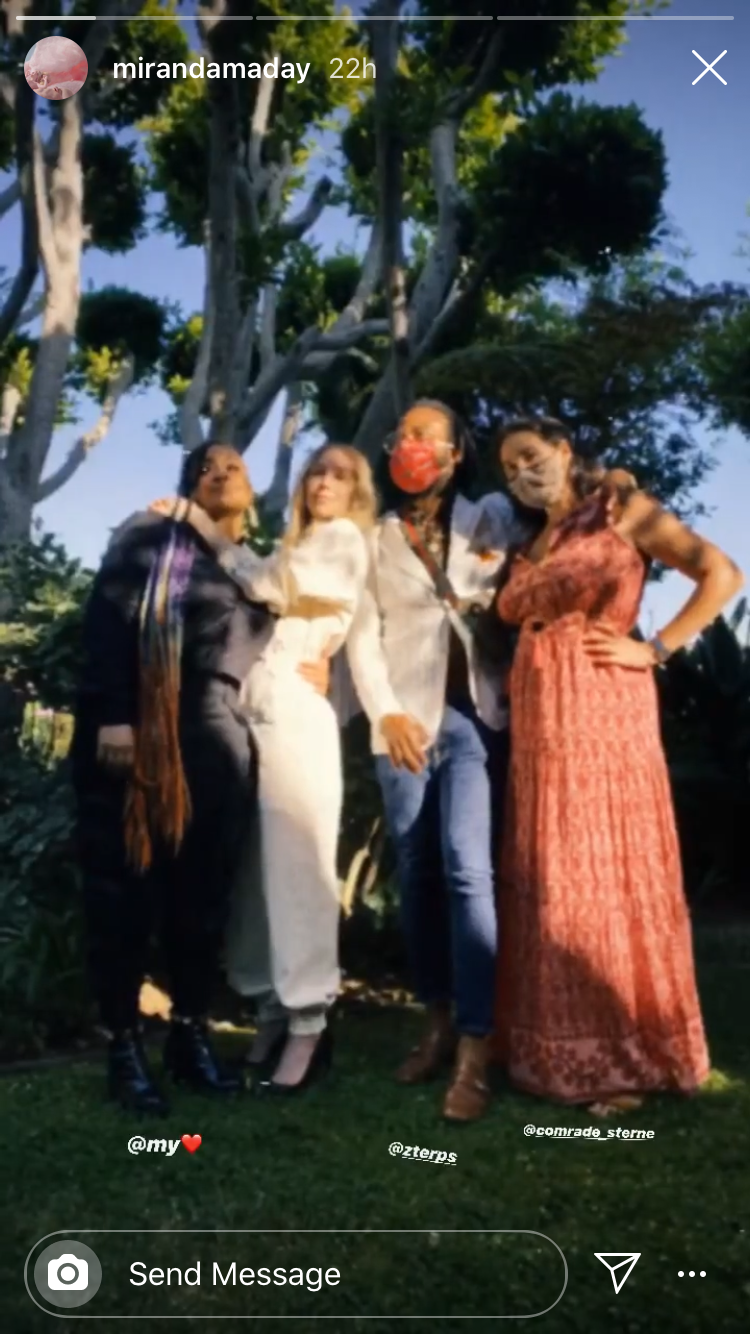 We're so happy for Raven-Symoné and Miranda—sending our love and congratulations both of the new Mrs. Pearman-Madays. More pictures, please!