Rashida Jones looked like a vintage goddess on her way to NYFW
New York Fashion Week officially starts today, which means we get to look forward to an amazing week of fashion. Not just on the runway, but also on the streets we'll be seeing stars rocking some amazing looks, especially Rashida Jones. The Parks and Recreation and Angie Tribeca star stepped out on on the streets of NYC looking absolutely fabulous.
Rashida Jones rocked this gorgeous, light white jumpsuit, and we are going totally gaga for it.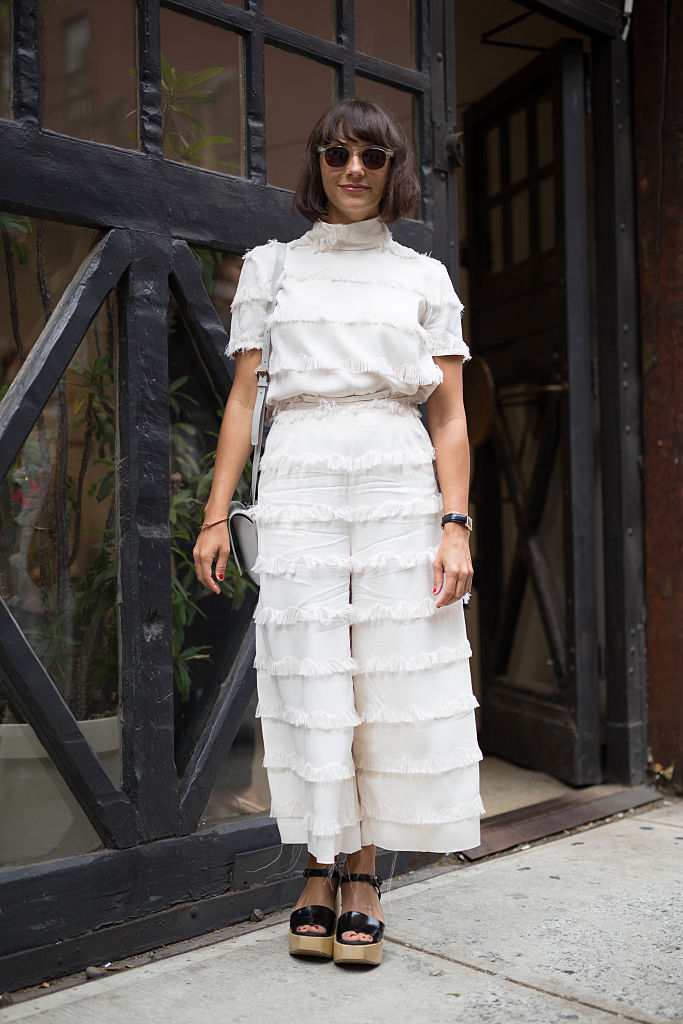 The all-white look is absolutely stunning. She looks like a fashion-forward angel, and we want to fly around the city with her. The fact that it's all white is so smart, because then the textured tiers don't make the look too busy. We also dig the softness that the textured stripes give to the look.
And this ensemble actually looks like it would be crazy comfortable. It's light and airy, and totally perfect for a long day at fashion shows.
Her simple hair and low-key clear shades keep this look casual for day.
And can we just talk about THOSE SHOES.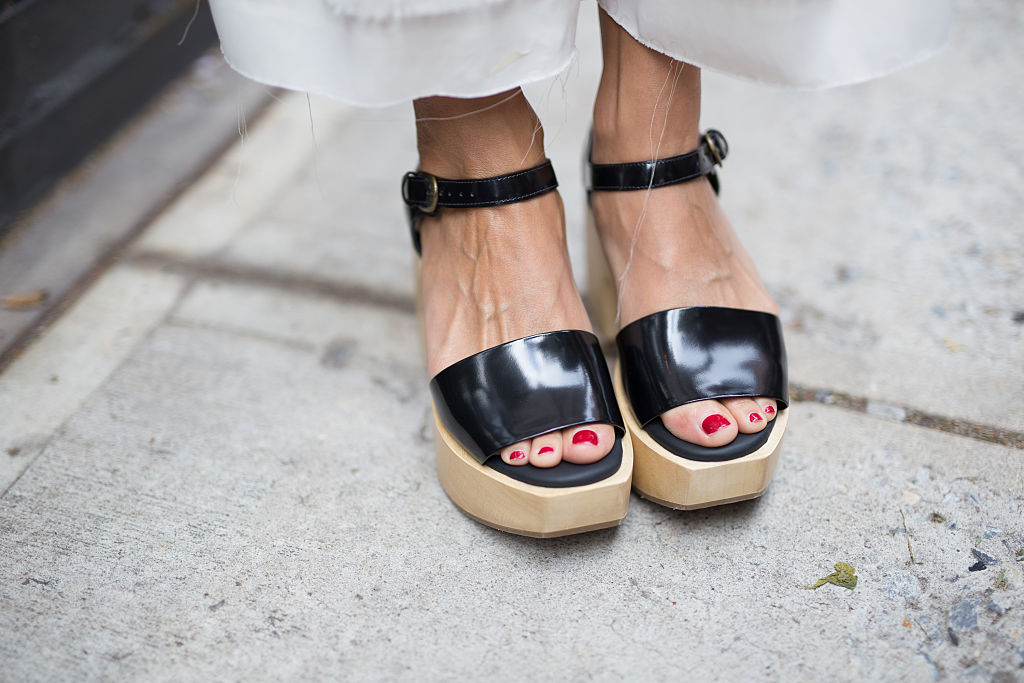 These wedges are incredible, because they're comfortable enough to walk the streets of NYC, but totally fashion forward. We love the shiny black straps paired with Rashida's ethereal white. And that peek of her little red toes is TOO cute.
She looks like she's having a blast at the Rachel Comey show.
So overall, do we think Rashida is ready for fashion week?