Rashida Jones designed a line of really gorgeous jewelry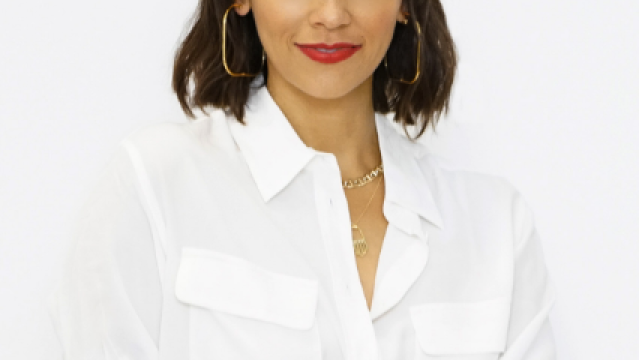 We love Angie Tribecastar Rashida Jones and everything she stands for. She's produced a hard-hitting documentary, written comic books, and personified some of the most lovable characters on television. And Jones' most recent endeavor arrives in the form of jewelry. She partnered with Iconery in Los Angeles to create her beautiful 14 karat yellow gold line and just like we expected, Jones did not disappoint.
Jones spoke with Vogue about her collection telling the magazine, "I am a jewelry sinkhole. I have lost so much jewelry over the course of my life that I want things you don't have to take off every night. I like the idea of being the kind of person who sleeps in their jewelry." And wearers of her accessories can do just that. With rounded edges, these high-quality pieces of gold jewelry look as comfortable as they are stylish.
Below are two necklaces from Jones' collection, both available in different chain metals. The black diamond ankh pendant sells for $890 and the hamsa pendent sells for $260.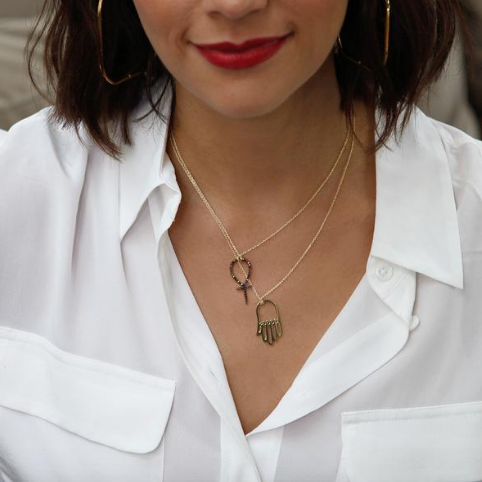 When asked about the decision to include the Egyptian ankh and Middle Eastern hamsa, Jones explained, "They are symbols of power and luck and unity. The world feels a bit divided at the moment, and I felt like this was a nice, apolitical way to say something without saying something." She further explained this idea on the Iconery website, writing, "I like the idea that we wear jewelry to unite us and protect us in core beliefs. We need that right now."
This square ring was inspired by one her father, Quincy Jones', was gifted by Frank Sinatra and wore often. The more feminine square ring Jones designed goes for $240 and is available in yellow gold, rose gold or sterling silver.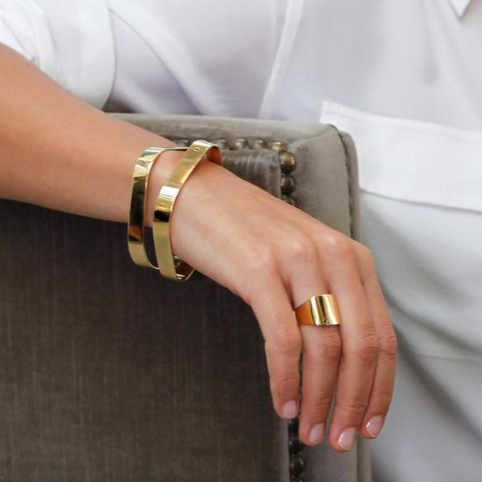 Jones was also heavily influenced by hip-hop when designing her collection. Jones told Vogue, "Hoops have been like the story of my life. I've been wearing hoop earrings since high school." She explained, "There was a moment in my life when I felt like I couldn't wear hoops anymore because I had to be more serious, but I cannot not have hoops in my life."
So, Jones designed these large square hoops are listed for $365, in order to never live without hoops again.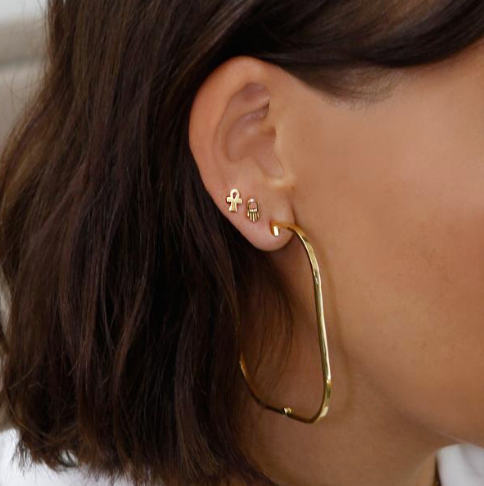 Check out all the beautiful jewelry of Jones' Iconery collection on the Iconery website. There's a little something for everyone and chances are you'll find the perfect accessory to put on your holiday wish list.