This rare J.K. Rowling book just sold for A LOT of money at auction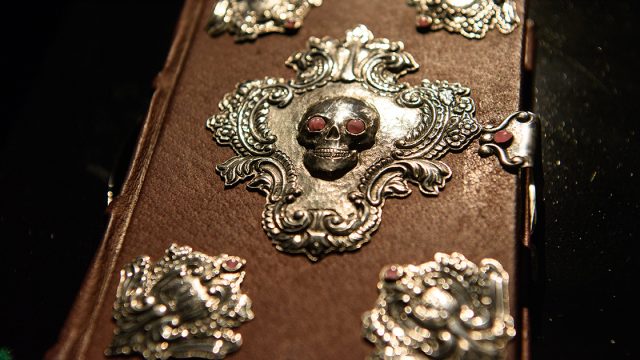 While we'd all love to get our hands on a rare J.K. Rowling book, a rare hand written and jewelled copy of The Tales of Beedle the Bard has been sold at auction for $470,000 so we're shelving that dream for the moment.
First introduced during Harry Potter and the Deathly Hallows, The Tales of Beedle the Bard is a fiction collection of children's stories for the wizarding world, most notable for the inclusion of "The Tale of Three Brothers" and its references to the Deathly Hallows.
Following the release of the seventh book in the series, J.K. Rowling announced that she was going to publish and IRL version of the book. To celebrate the release, the prolific author hand wrote seven special copies of the book, giving six copies to "those most closely connected to the Harry Potter books." The seventh, final copy was sold at auction back in 2007 in aid of Rowling's charity, Lumos, for a hefty £1.95 million (or around $2.4 million).
Now another handwritten copy of the limited edition hand-written copy of The Tales of Beedle the Bard has been auctioned off.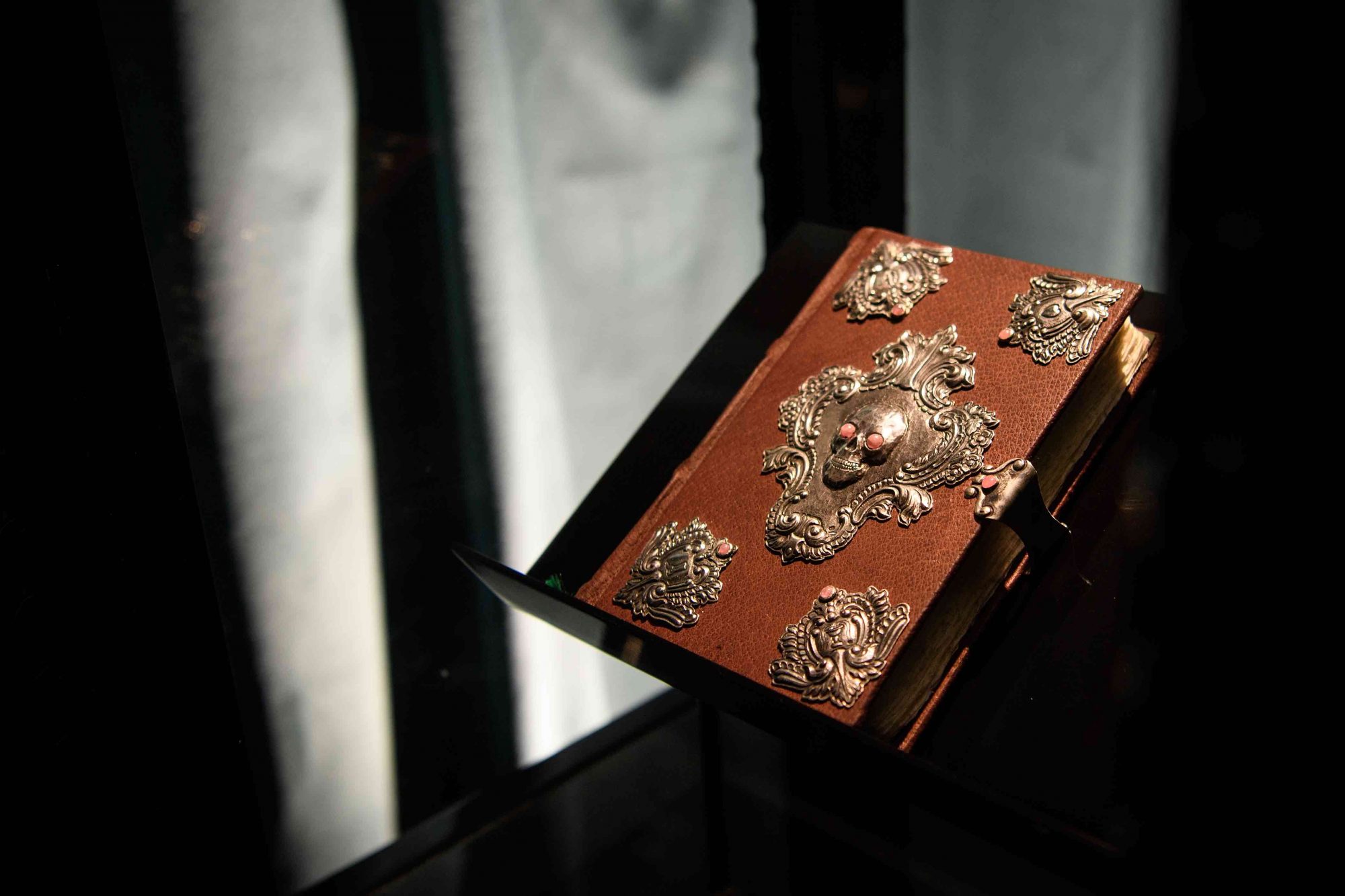 Given that Rowling offered the books to those who were instrumental in helping make Harry Potter the success that it is, it seems only fitting that her publisher, Barry Cunningham, was offered a copy of the rare book.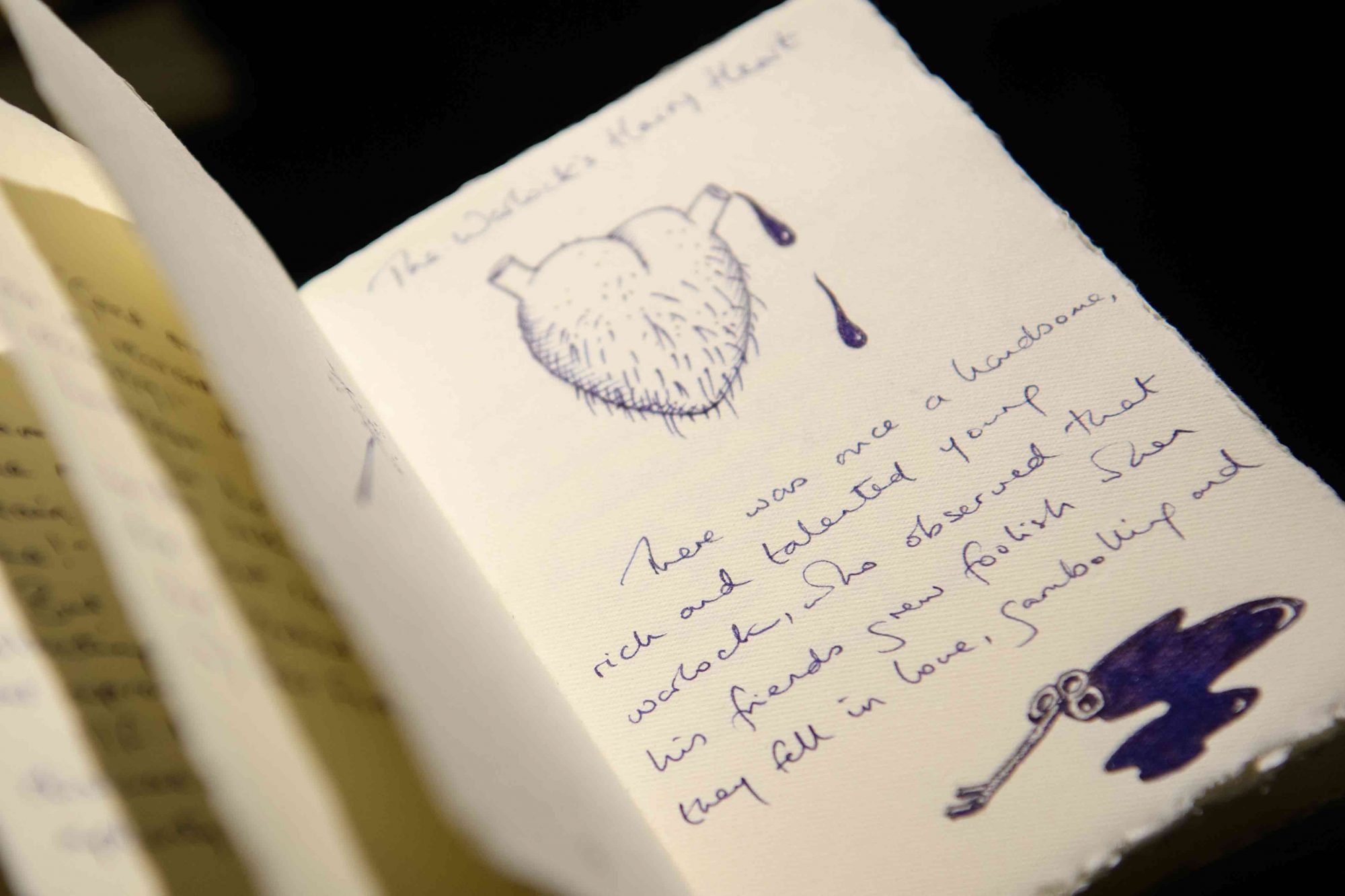 Speaking to The Telegraph about receiving the special edition of the book from Rowling, Cunningham recalled how it had arrived by surprise back on 2007.
"It arrived with absolutely no warning, he said. "It was just an ordinary, anonymous jiffy bag with an Edinburgh stamp on. There was no covering letter or note, I hadn't been rung by a delivery company. It could have got lost in the post! There were layers of bubble wrap and a box and then there was this purple bag. I saw that there were jewels shining through it. I pulled it out and suddenly realised what it was.
Cunningham also explained why he put the rare item up for auction, revealing that he didn't want his six children to have the burden of such a prized possession.
"It's been a very difficult decision because it is an extraordinary gift and I'm so very grateful for it, but I don't want my children to inherit a burden or end up squabbling over it," he said.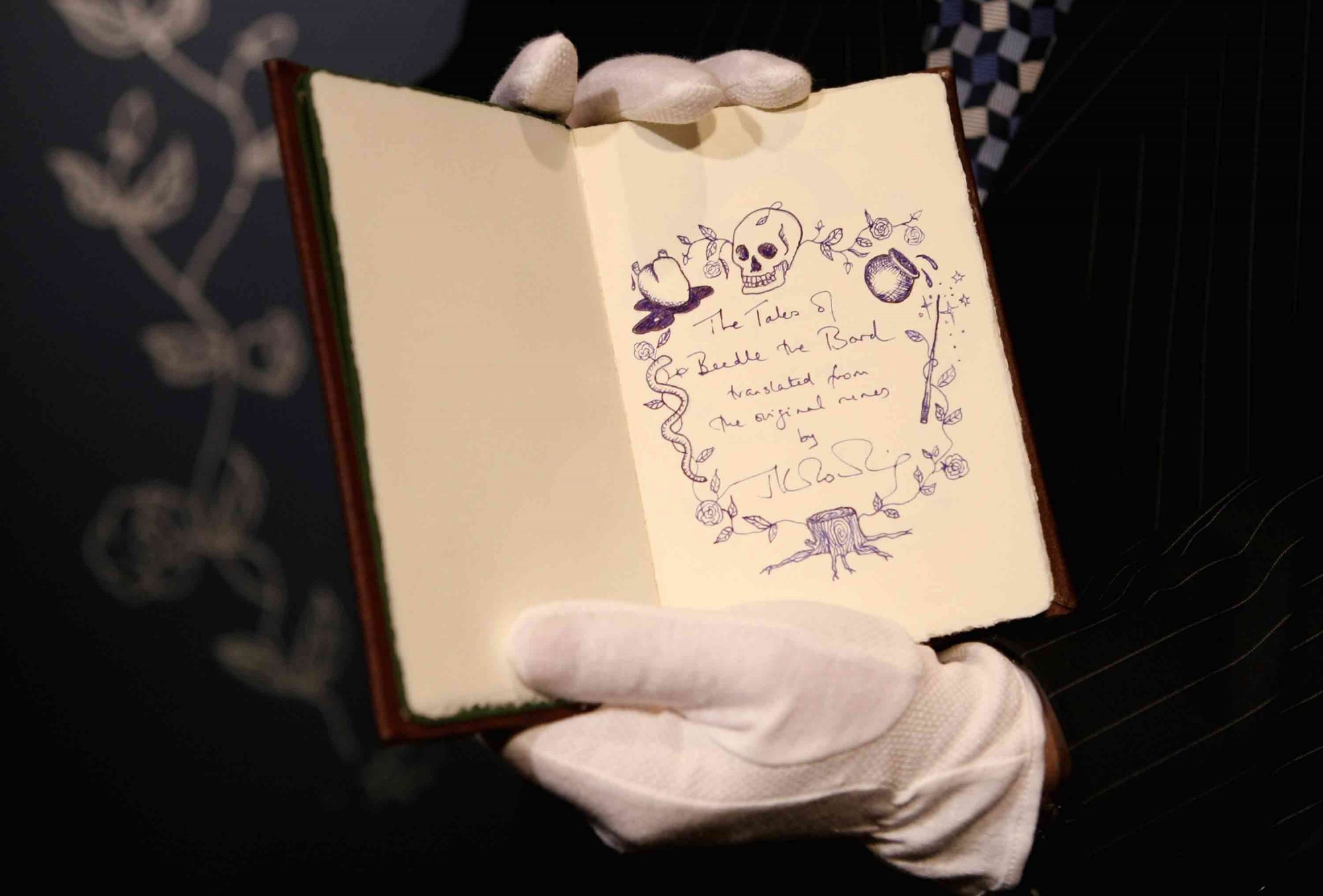 Cunningham's copy of the book ultimately sold at auction at Sotherby's, London, yesterday for £370,000 (around $470,000). Parts of the proceeds will go to charity.