Rapper DonMonique talks to us about releasing new music and putting your health first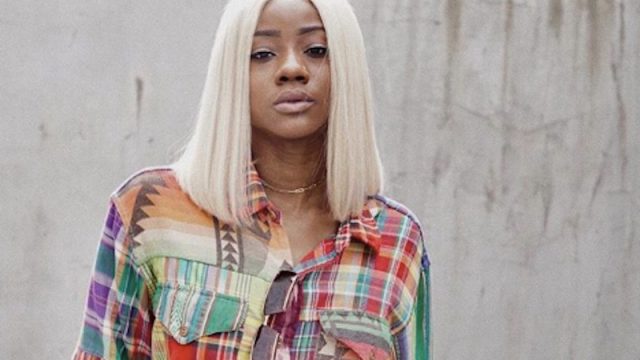 I met rapper DonMonique at Lil Yachty's Webster Hall show in New York City in early 2016. We were both onstage with a number of performers and what we now call influencers, dancing and enjoying the vibes. I remember she wore a pretty cozy 'fit that consisted of a white crop top and jeans, and she had the vast crowd of Black teenagers entranced with her sturdy Milly Rock. Even though the show wasn't hers, she stole it with her radiance, New York swagger, and glistening smile. She was like a rap verse in motion.
We talked that night about what would become her sophomore release, Black Kate Moss. I told her that I made art and would love to work with her, but life happened to both of us and Don ended up pushing her project back indefinitely. It was a time of concentration, introspection, and rebirth. Looking back, Don tells me, "I never thought I'd achieve so much in such a small amount of time… My career blew up before I even turned 21, so you know, life happens in between all of the excitement. Sometimes you just have to take a step back and reevaluate what you're doing all of this shit for. I spent a lot of time cutting people out of my life because—despite all what was going on with music—I was…unhappy. Peace of mind and your health is so important. Cherish it and thank God! Don't feel bad for taking time to get your shit together."
The divine hustle that lives in any woman who has called N.Y.C. home renewed us as we refocused on our respective careers. We reconnected several months ago, and although things had changed a bit (I'm now a mother and a full-time writer; she's since lent her voice to Adidas, CNN, and i-D), we still managed to find a way to work together.
https://www.youtube.com/watch?v=sWs8NvuuqrQ?feature=oembed
DonMonique entered the spotlight in 2015, with her Thirst Trap EP. Pitchfork gave it a 6.8 and Kylie Jenner was seen chilling to DonMonique's breakout track, "Pilates." Her lyrics were like switchblades, her beats were hotter than the burners she once cooked on, and the EP cover will eventually be considered a classic. It was a winning formula, and it made DonMonique a star. How do you top such a standout debut? With time and experience.
As someone who has listened to Don for some time, the major difference I've noticed in her most recent body of work is her increased confidence. She's been confident since day one, but now she's no longer a freshly 21-year-old woman new to the forefront. Don is seasoned and extra saucy. Our girl is still shining harder than ever before. You can't block her blessings.
Black Kate Moss is DonMonique at her finest. She's grown and ready to take on anything. I linked up with the musician and talked about her latest move.
HelloGiggles (HG): How does your New York upbringing influence your music?
DonMonique (DM): I feel like, being from New York City, my voice just brings that N.Y. feel to my music without me even really thinking too hard about it. And, of course, growing up listening to all the greats from my city definitely helped shape me as an artist, and as a person in general.
HG: Your look is constantly evolving—I remember your ombre purple twists, and now you're a blonde! What keeps the Black Kate Moss inspired? What's your outfit selection process like?
DM: Ah, that's crazy you remember the purple twists! I've always liked to try new things with my hair, and go for styles that would stand out from everyone else's. I feel like the last couple years my hair has been so boring, but I'm finally feeling inspired again to switch it up often like I used to. It's really hard for me to get inspiration nowadays because everyone looks the same! But that's when your creativity has to come in and you make shit your own. When I get dressed, I definitely keep in mind the weather and where I'm going, and I take it from there. When you're commuting in N.Y.C., you want to be comfortable. I usually have an idea of what I want to wear before I even get dressed, so the process of picking out a 'fit isn't that complicated for the most part. It's always been pretty easy for me to piece things together and make it work.
https://www.instagram.com/p/Bomeb5Kg4Gh
HG: There are many sides of being a rapper. You write, record, perform, attend events, network, and more. What's your favorite part of being an artist and why?
DM: Performing is definitely my favorite part of it all. Seeing people's reactions first hand when I'm playing my music live feels really good. I'm a totally different person when I'm on stage, as soon as I get that mic. it's like something comes over me.
https://www.instagram.com/p/Bqi4r-xle_0
HG:What are your plans for Black Kate Moss? Do you have shows lined up?
DM: I know it's been a while since I've dropped music, so I'm just trying to build my momentum back up right now. Get more music out there beyond this project, and just stay consistent now that I'm older and in a better place. I have so many ideas that I'm not going to speak on; I'm going to just show you. I'm going to have shows lined up after the release for sure, which I'll keep posted on my socials. Praying for a tour!
Stream Black Kate Moss here.