This video of Rami Malek performing a "concert" as Freddie Mercury is trippy AF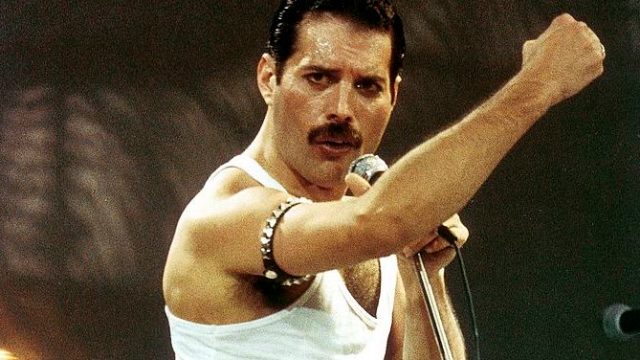 Last week, the world was introduced to the first look at Rami Malek as the iconic Queen singer Freddie Mercury. The resemblance was THERE and the world seemed to nod in agreement that they are very much here for this portrayal. Other than that official photo, we haven't seen much else from the upcoming biopic.
However, this footage from U.K. tabloid The Sun shows Malek shooting a scene where he, as Mercury, performs at the infamous Live Aid charity concert in the summer of 1985.
https://www.youtube.com/watch?v=CkT3rei2uso&t=92
The scene seems to recreate the stage at Wembley Stadium, except instead of an audience of hundreds of thousands of screaming fans, Malek performs for an empty audience in a giant stage built in the middle of a field.
For comparison, here's the actual Queen performance at Live Aid.
https://www.youtube.com/watch?v=A22oy8dFjqc?feature=oembed
Notice Mercury's mannerisms at the start of the clip. Did Malek not totally nail the body language?
It seems as if Malek is singing and playing to a track in the first video, however, Malek did confirm that he would actually sing in the film. Malek told Entertainment Tonight, "I will sing a little bit. Why not?"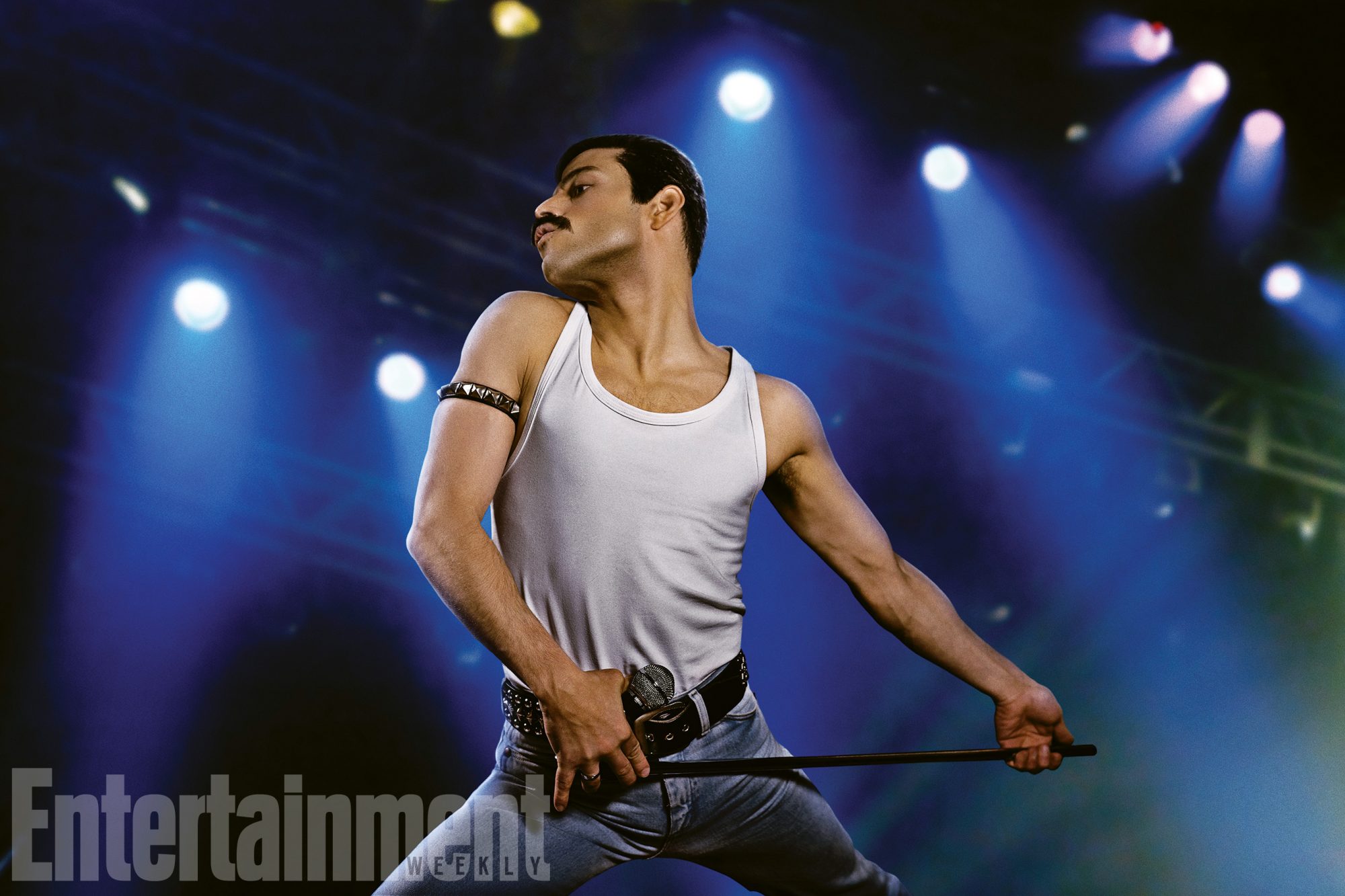 This previously released image features the same costume as the Live Aid scene. Malek wears an arm band, a tight white tank, a studded belt, and a pair of basic bootcut jeans.
The biopic is currently titled Bohemian Rhapsody, after the group's most popular song, and between the footage and this image, we are counting down the days to this release, even though we have no idea when that is.