Ramen, you've got my vote for most delicious fall meal
Hello there! It's another Wednesday Cute, fresh out of yesterday's Election Day festivities.
Fun fact: Apparently the date changes every year for the smaller state elections? I just learned that it's anywhere in that first week of November, but never later than the 8th. The more you know!
Anyway, I hope you voted yesterday — even if it was super cold and dreary out there. Though it's not a national election this time, I think it's becoming more clear that change starts small, and it's needed more than ever right now. You've got a voice and it is needed. Plus, who doesn't like a complimentary sticker? ?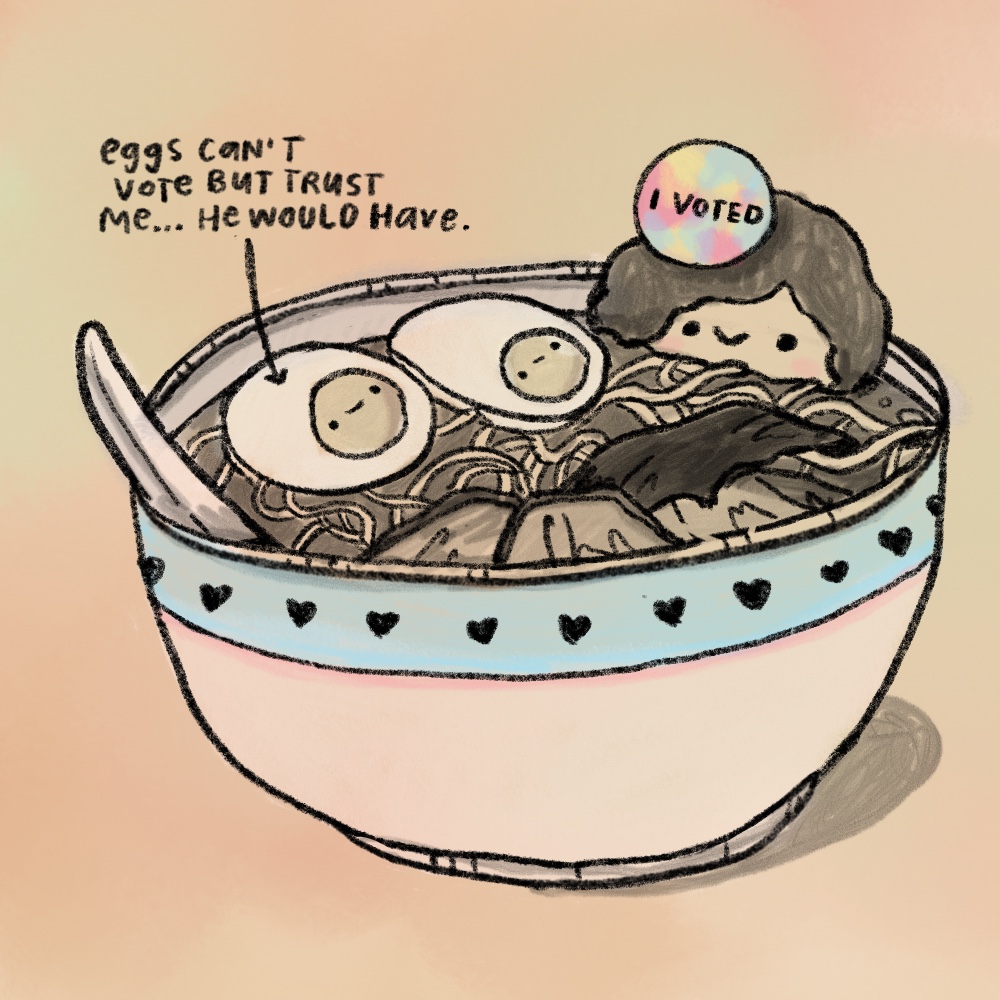 Treat yourself to ramen for being engaged in your local politics. It's finally getting cold, and you deserve it. These eggs think so too. Promise.