The depressing thing we never even thought about in "Aladdin"
To me, Aladdin is the sexiest bad-boy-gone-good Disney prince to ever live on screen. And who can deny the allure and gumption of Jasmine? For now, let's toss aside the fact that she was essentially considered property by her nitwit father and was merely a pawn in how he ruled the kingdom.
Instead, let's talk about something we didn't really pay much attention to while we watched Aladdin on repeat as kids: Jasmine's relationship with her pet tiger, Rajah.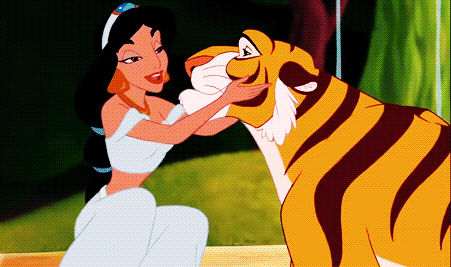 Best friends, right? Soul mates, I would argue. Rajah is her most loyal protector, and he cares more about her than any other chump in Aladdin. One of the first things we learn about this adorable animal is that he scared a stuck-up suitor who clearly wasn't right for Jasmine — so much so, that they guy fled Agrabah.
Later on, we witness his refusal to let Aladdin, or, shall we say, Prince Ali, casually waltz onto her balcony uninvited. No way.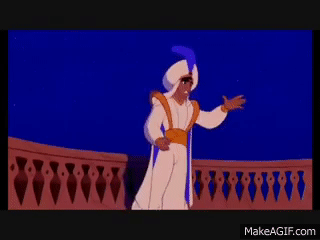 He takes the cake for best pet tiger ever! And yet, Jasmine chooses to leave him behind toward the beginning of the movie. I get it, the girl wants freedom and she wants to make her own choices, but she makes the decision to escape from the castle alone — without Rajah.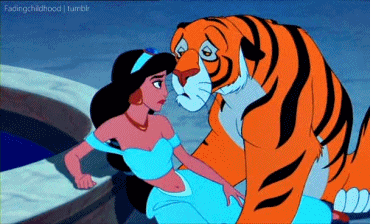 Seriously?! What kind of a single gal would leave behind the only living thing in the world that really, truly, deeply cares about her? I find it hard to believe.
But, like a true gentleman, Rajah is waiting for her when she returns heartbroken, and to him, it's like nothing ever happened. He continues to adore and support her just like he did before.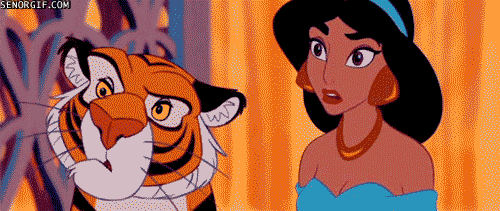 Don't worry, it baffles me too. It also makes me bawl my eyes out, thinking of the cloud of sadness Rajah would have been stuck in if Jasmine had never come back to the palace. Let's hope wherever Jasmine, Aladdin, and Rajah are, she's finally come to fully appreciate the unconditional love that sweet-hearted cat has given her since day one.