This rainy day outfit may be a total bargain, but it makes me feel like a million bucks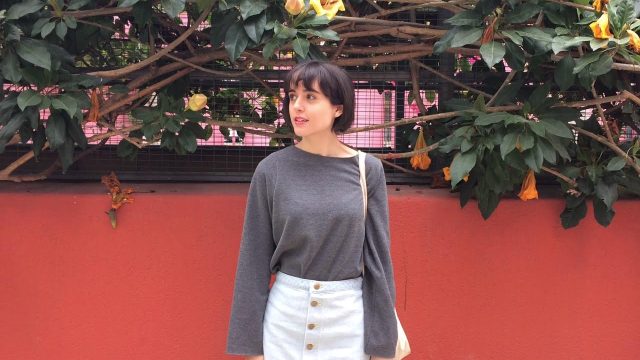 Hey you, reader. We just started a new column called Hey, Where'd You Get That, because how many times have you stopped a stranger on the street, or turned to a friend or co-worker and asked, "Hey, where'd you get that?" If you're reading this, we're guessing this happens frequently. Which is why we'll be showcasing the "street" and "office" style of the HelloGiggles community. The staff and contributor network of HelloGiggles has an eclectic style — no human dresses the same, or frequents the same stores. And rather than get hung up on labels and brands and trends, we want to talk about the way clothes make us FEEL. There is so much emotion tied to the way we dress, and we want to share that intimate style narrative with you. Wanna submit your #OOTD story? E-mail us at [email protected]!
My style is all over the place. I dress based on how I feel each day, which more often than not leads to an aesthetic that can best be defined as "comfortable." Well, actually, "cheap" might be a close second. My closet is a diverse mix of hand-me-downs, clothes I've worn and stretched for years, and pieces that I bought on sale. I very rarely pay full price for clothing and if I do, it's gotta be something special.
To be completely upfront with you guys, my wardrobe is anything but high-fashion. You will not witness my look walking down a runway and you may even think to yourself, "Someone needs to tell that girl about cerulean blue" (and yes, that's a Devil Wears Prada reference). However, I love that my style is constantly evolving and that it's bolstered by the challenge that is affordable shopping. Also, it's all my own.
To give you a visual, we have the following ensemble.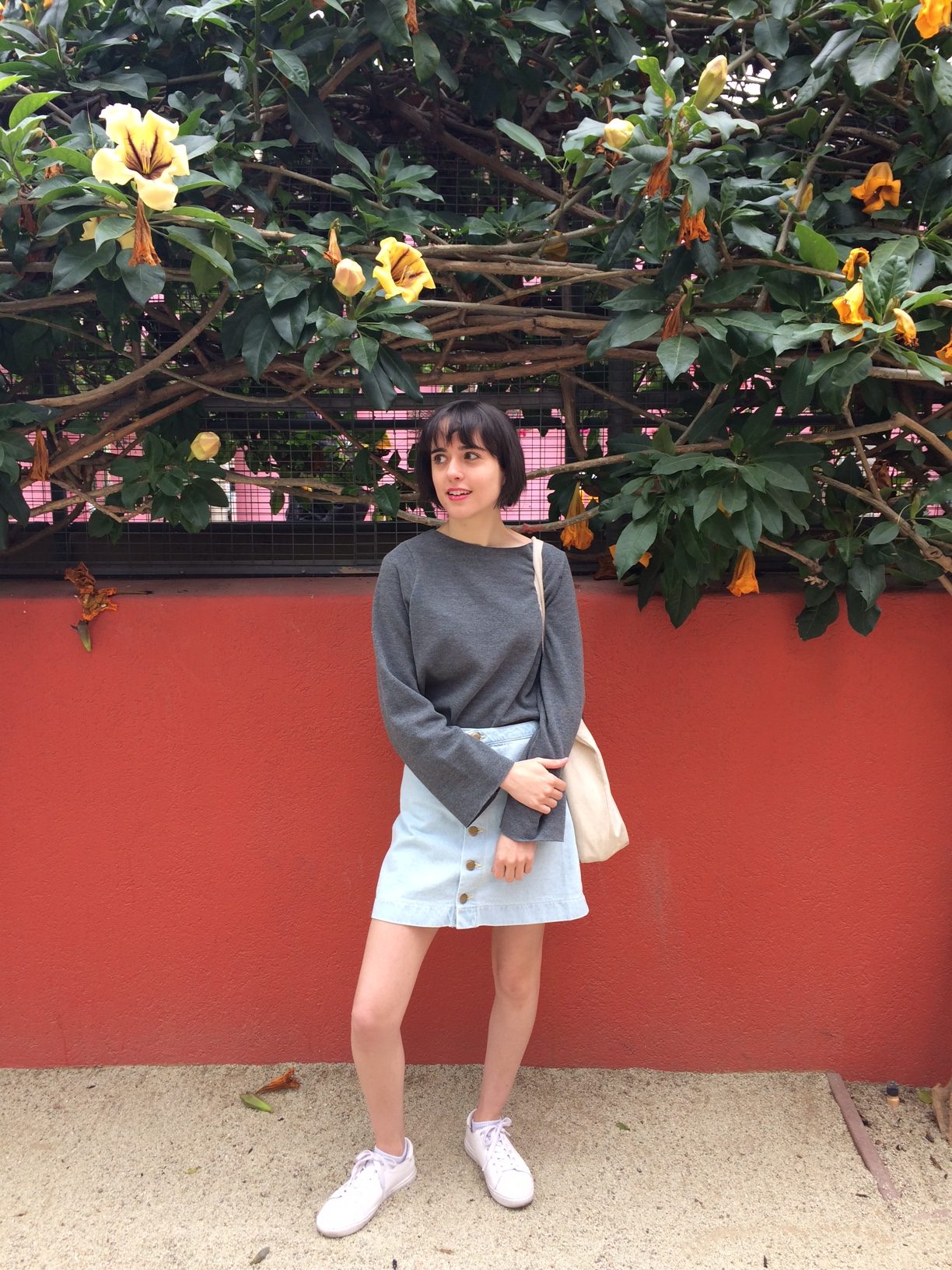 It's a simple outfit, but the details make me feel like a million bucks (despite the cost haha). I love the subtle gold buttons that bisect the front of the denim skirt. The sweater is as soft as a blanket you'd snuggle with during a nap that runs too long. And the sleeves! The sleeves. They beautifully flare out from the wrists, taking this ordinary grey sweater and making it, well, not ordinary. As you can tell, I'm a girl who's all about the discounted details.
Now, let's get a good look at the tote that carries my necessities and a million receipts.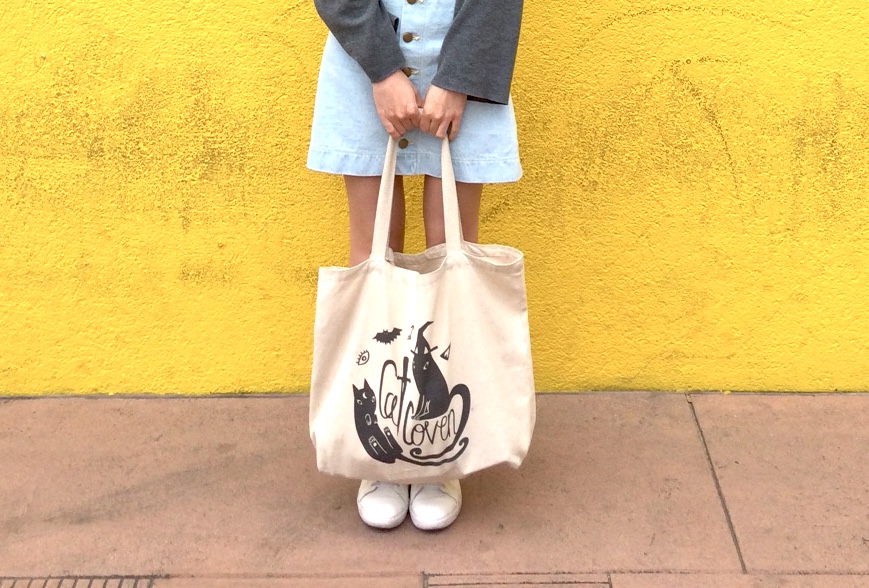 It was a birthday gift given to me by my roommate because it captures my essence.
Speaking of birthday presents, I actually gave myself a gift this year (which seldom happens). For the past few months, I'd been waiting for this specific pair of earrings to be restocked at Highland Park's Dotter and, in a twist of fate, they became available on my birthday! Not one to ignore a sign, I gifted myself these lunar beauties…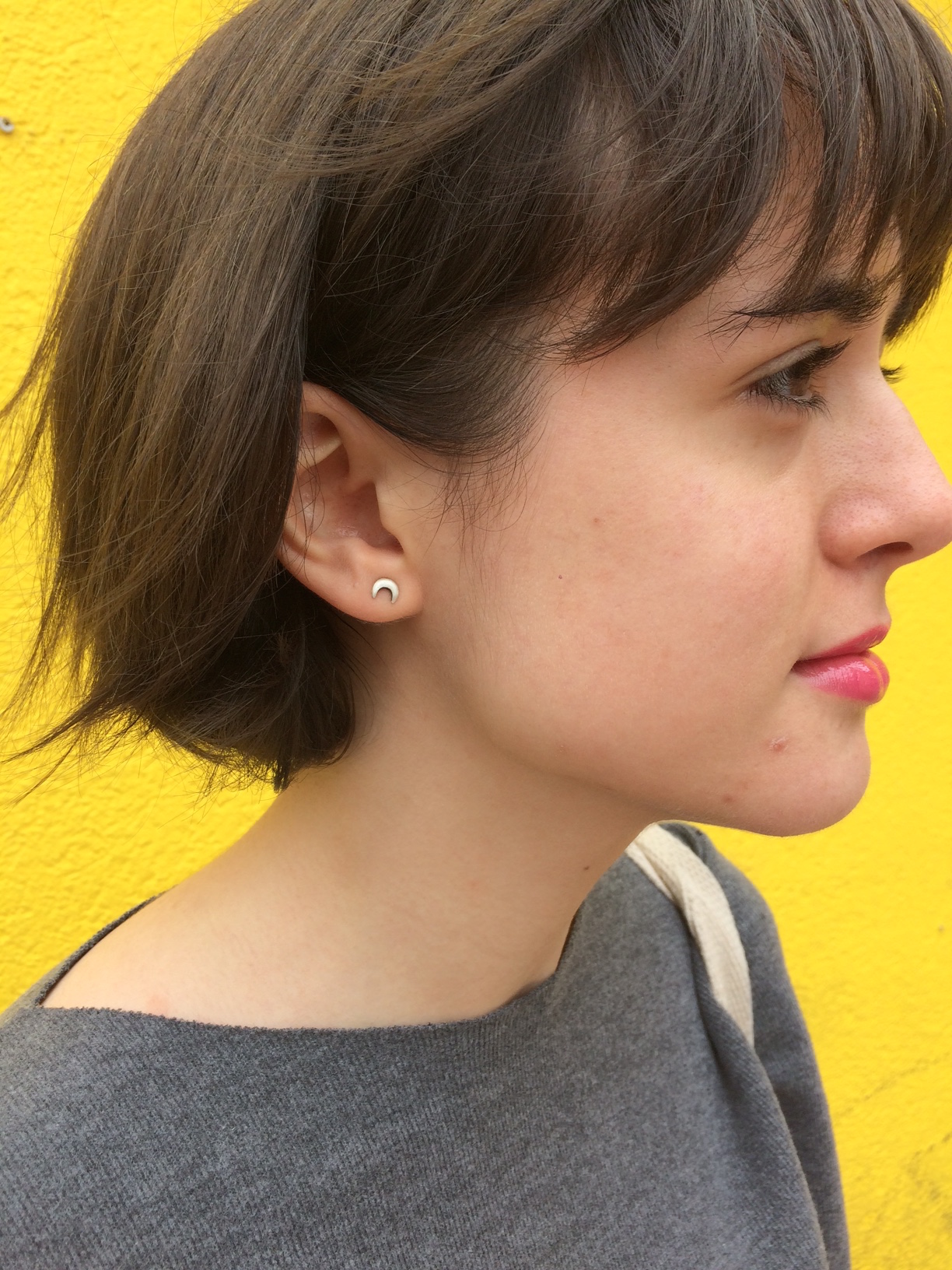 To brighten up this rainy day-colored outfit (and hopefully distract from that zit on my chin — did it work?), I painted my lips with the shade "Fiery Veil" from the L'Oreal Paris Colour Caresse Lipstick line. I then topped that off with a Buxom Full-On Lip Cream in "Berry Blast." You wouldn't think an orange and purple would go together, but they mixed beautifully to create a really cool color (imo).
Lastly, I finished things off with my favorite pair of picket fence-white sneakers. They go with everything and (surprisingly) don't get as dirty as you'd expect them to.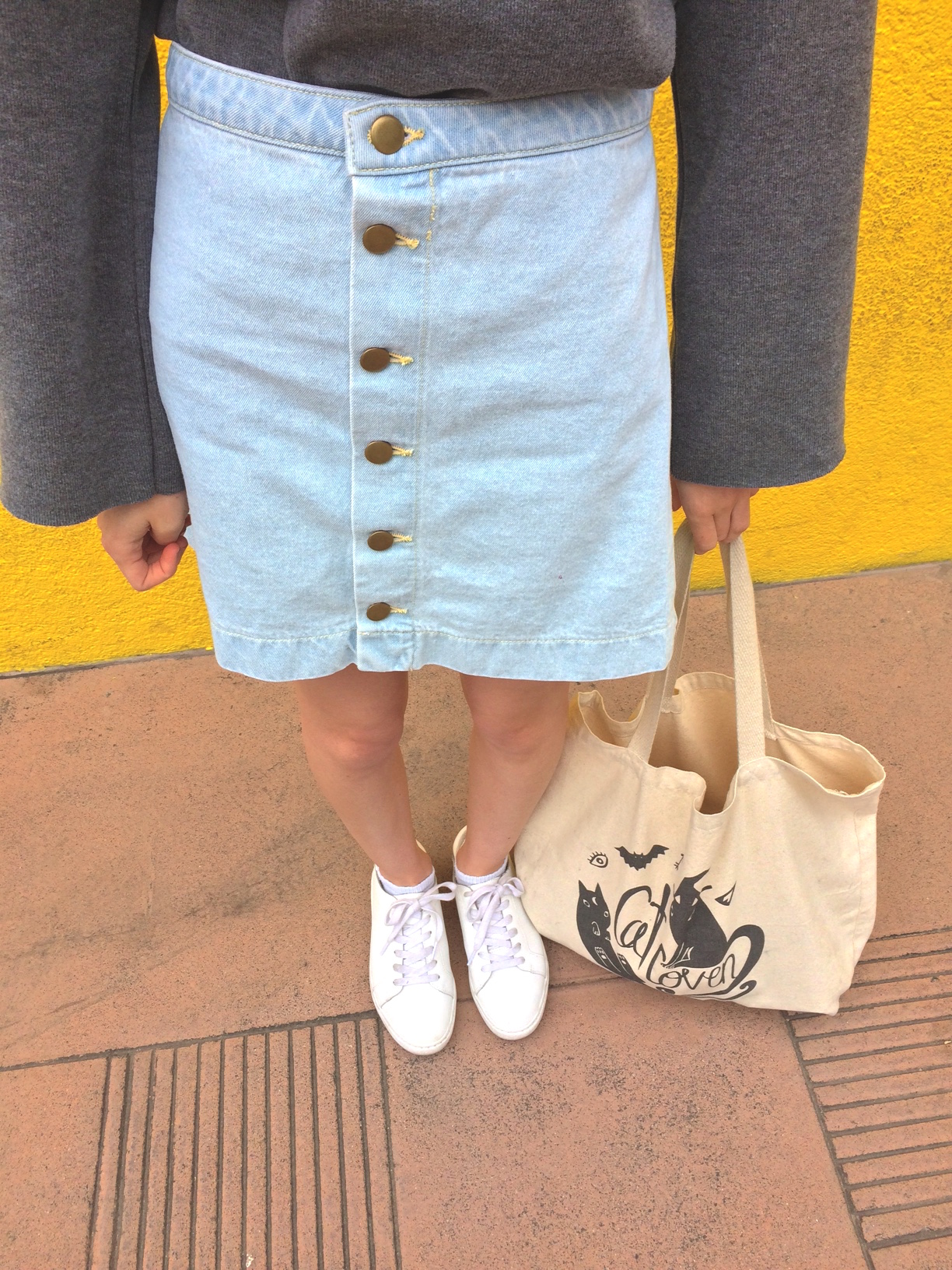 Buy it all here:
Denim Button Front A-Line Mini Skirt from American Apparel ($62, but $31 if you use their 50% off code)
Bell Sleeve Sweater from Zara (on sale for $11.45, unfortunately no longer in grey)
Kip Sneaker from Kenneth Cole New York ($69.97, found in DSW's sale section for around $50)
Crescent Moon Studs from Jane Diaz ($35, I got them on sale for $29 at Dotter)
Cat Coven Tote Bag by bunnydee ($25, a thoughtful gift from my roommate)
L'Oreal Paris Colour Caresse Lipstick in "Fiery Veil" ($8.89)
Buxom Full-On Lip Cream in "Berry Blast" ($20, I bought in a discounted set for Christmas)