This rainbow unicorn-inspired makeup from Fashion Week will make you rethink everything you know about colored eyeliner
Prepare your inner Lisa Frank-lover for a massive squeal, because rainbow, unicorn-inspired eye makeup is now a thing of high-end beauty. Eeeeeeek!
Dreamed up and delivered by Kardashian-adored Pat McGrath for John Galliano's Maison Margiela show, this pop art extravaganza of eye makeup is all the reassurance we needed to start experimenting with rainbow-hued eyeliners again. With geometric shapes and curves brought to life in a contrasting palette of neon hues and monochromatic tones, these beauty looks are nothing short of badass.
Look closely: No two models have exactly the same exact look.
Not even close. Some have Ziggy Stardust-esque looks a la David Bowie, others dramatic winged tips, and others barely have any eye makeup on at all.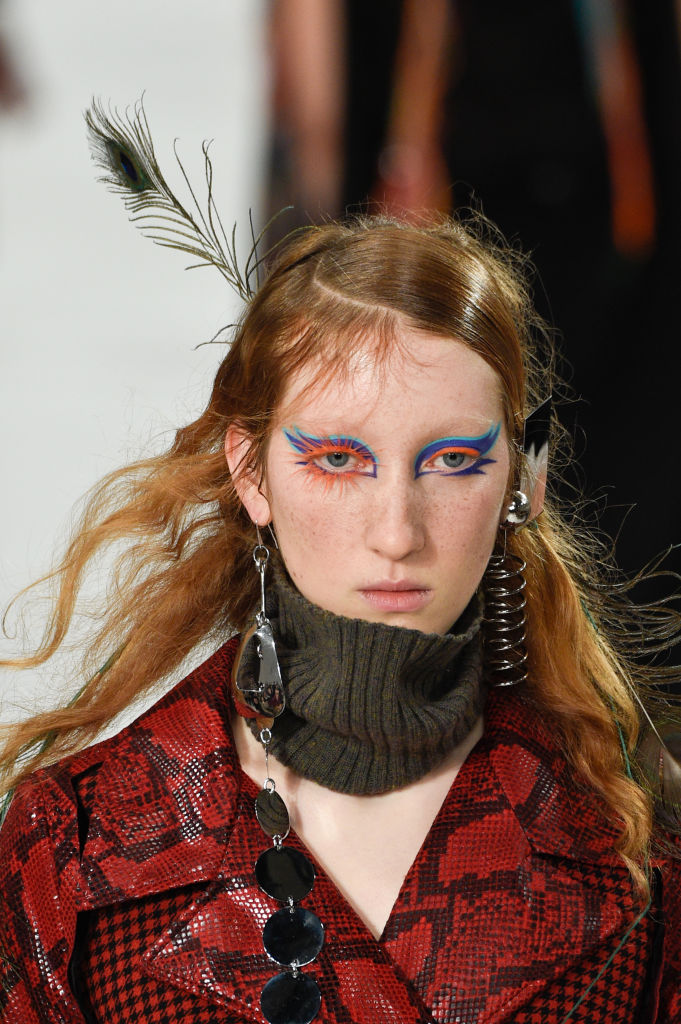 The makeup artist has been hard at work this past fashion month, which is to be expected when you're the most sought-after makeup artist in the world. She's crafted custom beauty looks for Versace, Prada, Dolce & Gabbana and more this runway season alone. Still, her imaginative work for Margiela has got to be her most eye-catching yet. (Pun totally intended).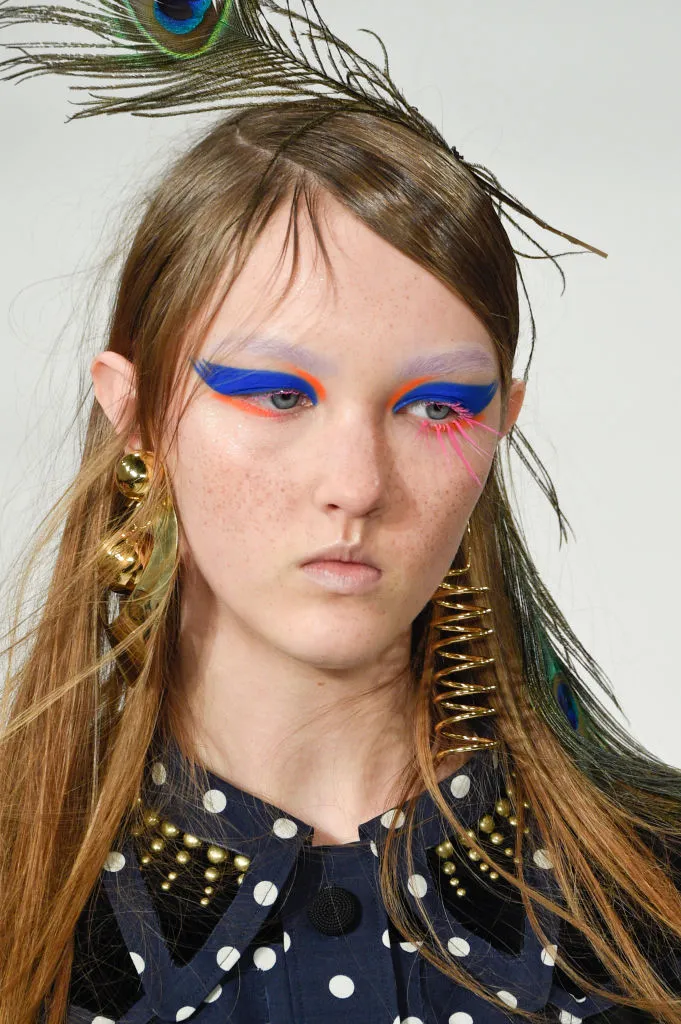 Okay—so will we try these looks at home exactly? Probably not.
But you best believe we're wiping out our colored eyeliner to experiment with a few bold-pops of color this weekend!