Rainbow Pizza: It's the pizza we all deserve
We're showing you how to create a super simple rainbow pizza! That's right, freaking rainbow pizza! It's pretty safe to say that the Internet's favorite food is pizza  — we might argue about the toppings, crust, or even how to eat it, but that's only because there is such a deep love for the hot cheesy slice of perfection.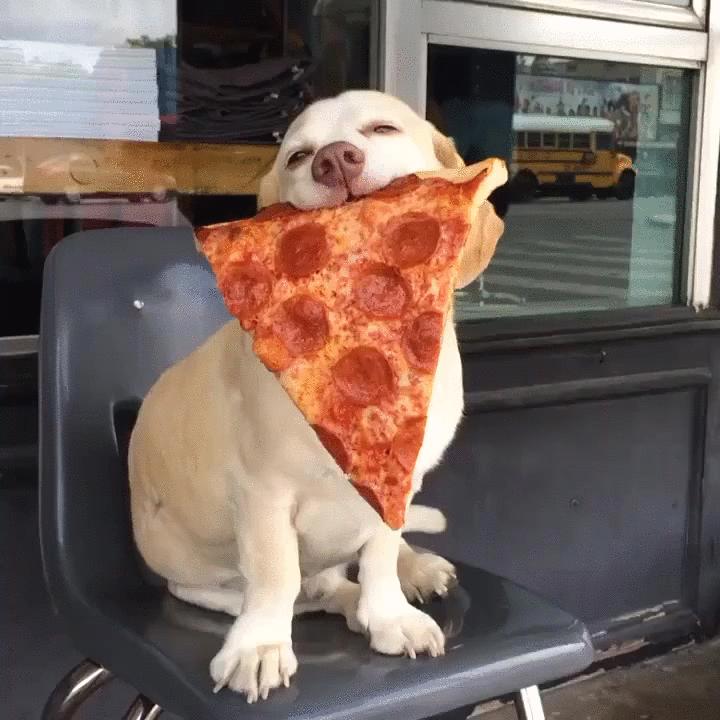 Which brings us to RAINBOWS! They are happiness in color form. From the nostalgic Lisa Frank collections to cosmetics we at HelloGiggles love a good rainbow moment. So, why not combine two things that bring us such joy?
This recipe for rainbow pizza is a veggie lovers dream but there is always the option to add bacon once it is finished!
[tempo-video id="5134260472001″ account="4607804089001″]
Rainbow Pizza
Ingredients:
Store bought pizza dough (cornmeal shown)
Mozzarella cheese
White pizza sauce or Alfredo
Grape tomatoes (halved)
Yellow pepper (chopped)
Fresh basil
Red onion (chopped)
Purple pepper (chopped)
Whatever else you'd like, cut to size
Cooked bacon pieces (optional)
Directions:
Preheat oven to 425 degrees (or whatever dough packaging suggests).
Prepare pizza dough according to packaging instructions if not pre-cooked.
Spread sauce evenly over pizza dough to preference.
Sprinkle cheese over sauce to preference.
Place toppings in ROY G BIV order in descending circles over cheese. *
Bake for 15 minutes (or according to dough packaging instructions.
Remove from oven to cool for 5 minutes.
Sprinkle cooked bacon pieces if desired, and serve!
*Toppings will get farther apart as they cook. Feel free to place them close together, or add more veggies up to 1/3 of the way through cooking.