This color-changing bag may be Amazon's version of "the dress"
Remember #thedress that basically broke the Internet back in 2015? Amazon shoppers think they have found the next big piece to go viral in this wildly popular bag.
This geometric purse from HotOne has grabbed the attention of Amazon shoppers, earning over 2,000 five-star reviews. Owners love its unique look and color-transforming material, which changes from a dark gray to a rainbow array of vibrant hues under various lighting. Shoppers describe the accessory, nicknamed the "Luminous Bag," as "the coolest bag ever," and "just the right amount of extra."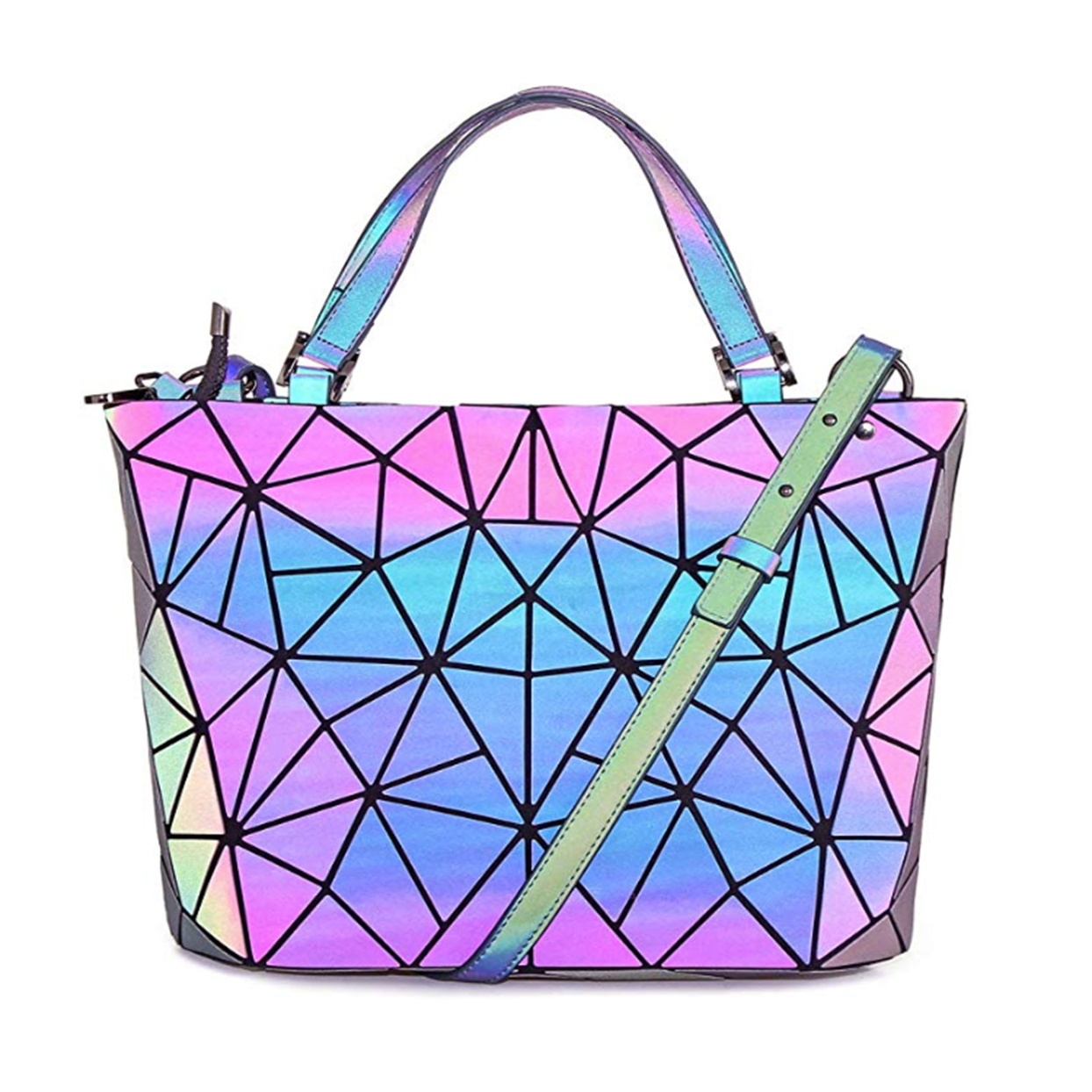 Shop it! $29.71, amazon.com.
The design comes in eight shapes and various sizes including three backpacks, two crossbody styles, and a series of satchels in small, medium, and large sizes, which start at just $12. Shoppers can also get a matching zipper wallet to go with their bag, or get multiple (a backpack, crossbody, and wallet combo for just $42, for instance) through the sets offered.
While the Amazon seller doesn't reveal how or why the bag transforms, reviewers explain that it appears as a dark gray in darker settings and reflects bright and shiny shades of blue, pink, green, purple, and yellow in brighter settings.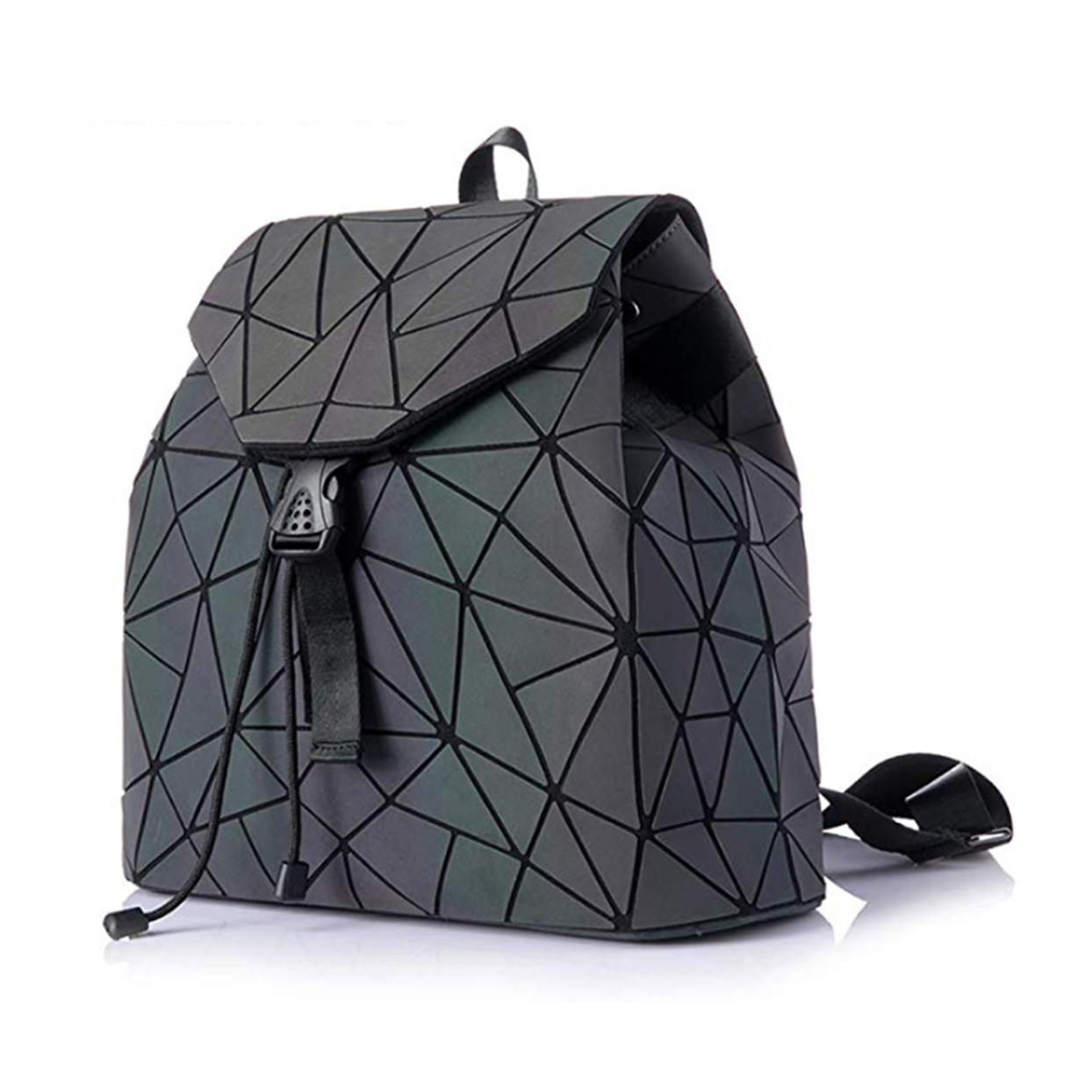 Shop it! $41.91, amazon.com.
While reviewers all describe it a bit differently—some call it "sci-fi magic," "an optical illusion," and even a "light show"—they all agree that it's mesmerizing and claim that they get tons of compliments on it.
"I immediately found myself playing with the flash on my phone and watching the purse perform magic," one reviewer wrote. "I love this bag, and by the loads of folks who stop me to comment and admire, I'd say everyone loves this bag. Started out reluctant and ended up in love. Ten out of 10 would recommend."
And that rave reviews don't stop there. "I love this purse and wallet!" another chimed in. "I was a little worried that the color would be too much for me, but it mostly looks gray with some slight 'oil slick' colors, and depending on the light, its varying shades [get] brighter—really unique!"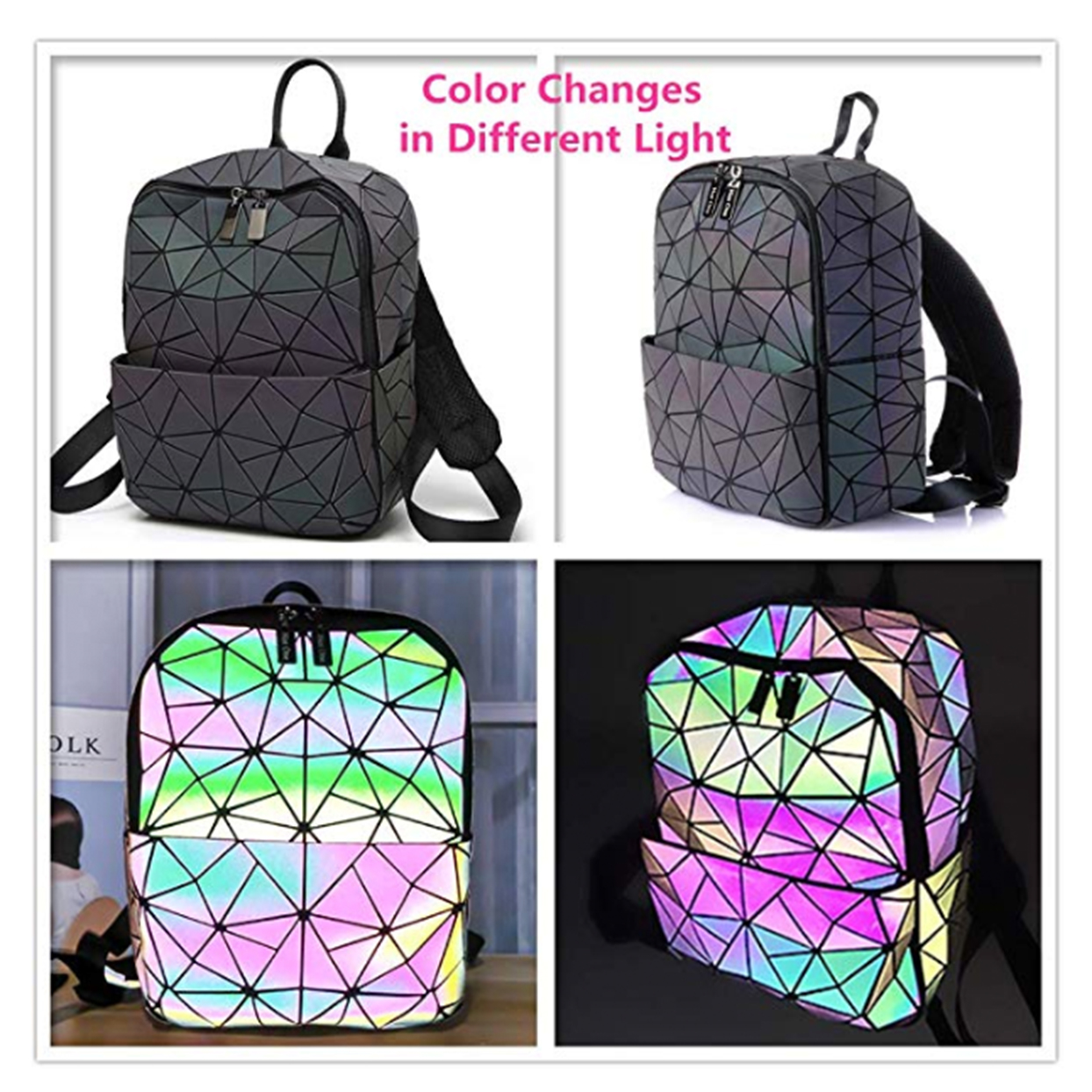 Shop it! From $31.71, amazon.com.
Besides its one-of-a-kind look, shoppers also love its sturdy build, its roomy interior, and its many pockets. While the larger versions are ideal for commuting or running errands, the smaller versions are perfect for concerts, festivals, parties, or any fun night out.
More than anything, this bag is a head-turner that stands out from the sea of black bags most folks carry. If you're after something that sparks joy, you're going to love this fun find. As one reviewer put it, "life's short—buy the bag!"