People are taking the cult rainbow highlighter to a whole new level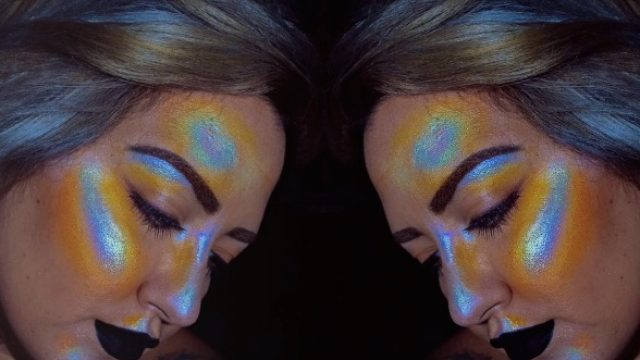 It was only a couple of months ago when everyone was dying to get their hands on Prism, the gorgeous rainbow highlighter from Bitter Lace Beauty. It went viral for a reason — rainbow beauty is definitely in its prime. We've seen trends ranging from rainbow-themed hair, brows, lashes, and even freckles. Now, Instagram is being filled with even more colorful looks that are both made from and inspired by that lusted-over palette.
Some people have used the highlighter as eyeshadow.
Others have opted for rainbow double duty, doing both an eye look and the usual highlighter.
As Seventeen points out, adventurous makeup lovers are even playing around with looks inspired by thermal imaging — you know, like that infrared camera filter from your old Macbook Photobooth days.
Then there are those going for full-fledged, Rainbow Brite status.
If you still haven't scored a rainbow palette, you can still pre-order one, but it will take months to get. You can always try DIY'ing your own, like Reddit user TheKittenButcher did.