Rainbow glitter hair is apparently a thing now and we're going to need it ASAP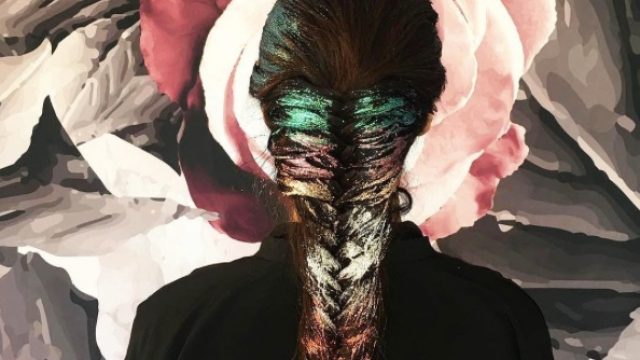 Our obsession with all things rainbow-related has been on the upswing lately, and this latest rainbow glitter hair braid beauty trend (shout out to Refinery 29 for this!) just sealed the deal. Seriously, we're talking about some extra special hair.
If you're wondering where this magic came from, stylist Nikki Lee (who's worked with celebs like Selena Gomez and Emma Roberts) made a rainbow glitter hair post on Instagram, and the world promptly lost its minds (in a good way). Ready to have your mind blown?
"Brighten✨up your Monday with @majormoonn🌙tomorrow on #BCTV 📺Link in my bio to sign up! #MajorMoonShine 🌈@beautycoach_com."
Did you notice how she subtly dropped the secret? It's Major Moonshine Glitter Gel! And it's awesome. As she says, the glitter braid was created for a spot on Beauty Coach TV, and together with colorist Daniel Moon (who created the glitter gel), they demonstrate its powers in this video:
Look, regular people are giving it a try, and it's so glam!
https://www.instagram.com/p/ft5VmDSBLL
This couldn't be a more perfect time to learn a new hair trick, because HELLO holiday parties!
Let your imagination run wild, because this glitter has no boundaries. Whether it's a small dab here and there or something more full-on, the results are awesome.
https://www.instagram.com/p/iMf9LNH1xq
Okay, this is just too cool.
Excuse us while we drop everything and try this. BRB!
H/T: Cosmo