Rainbow armpit hair is a thing, and it's the most creative way to celebrate Pride Month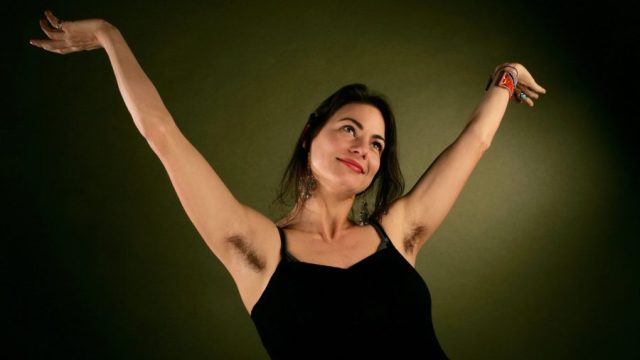 We always fully endorse expressing your individuality by way of fashion and beauty, but during Pride Month, it becomes especially powerful. After all, what better way to show your support of the LGBTQ community than by wearing the rainbow? In fact, rainbow hair has become increasingly popular in June.
But if that's too labor-intensive for you, check out this rainbow armpit hair, which is perfect for Pride Month.
It sounds like something out of an Instagram dream, but it's real: This hairstylist just created rainbow armpit hair for Pride, and it's seriously mesmerizing. The look was created by a St. Louis-based hairstylist, and we love the empowered message behind it.
Caitlin Ford is already Insta-famous for her breathtaking and vibrant hair color creations, but she turned the tables on the rainbow hair trend this week by giving a client rainbow armpit hair. Ford told Allure, "My client wanted something fun she could show off while she was out celebrating St. Louis Pride Fest this weekend," and thus, rainbow pits were born.
Ford dyed her client's hair with five different shades from the rainbow, capturing the colorful process on her Instagram Story. She started by bleaching the client's armpit hair, then added the corresponding color shades.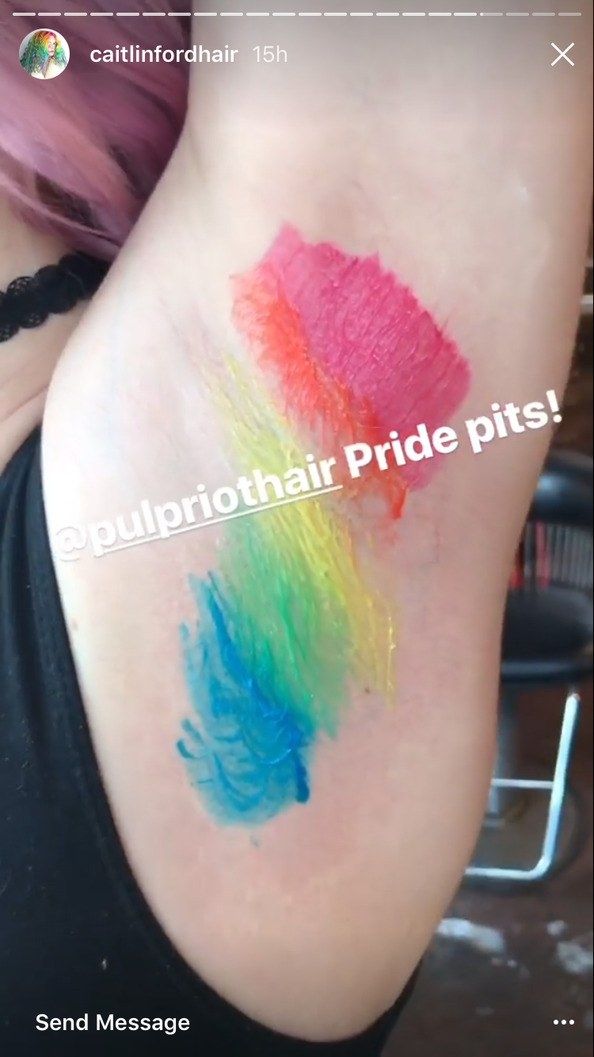 And if you've been dye-ing to rock rainbow hair but are afraid of the time spent in the chair and required maintenance, rainbow armpit hair (especially for Pride Month) may be the answer to your Lisa Frank-loving desires. Ford explained, "It was actually very fun and easy to do."
We love this trend because of how body positive it is — women's body hair is still a subject of debate and scrutiny, and we love to see anyone doing exactly what they please with their body, societal beauty standards be damned. It's also a fierce way to participate in Pride Month, and we hope to see more men and women trying out rainbow armpit hair on our feeds ASAP.