Rachel McAdams has felt personally victimized by Regina George, and we're glad we're not the only ones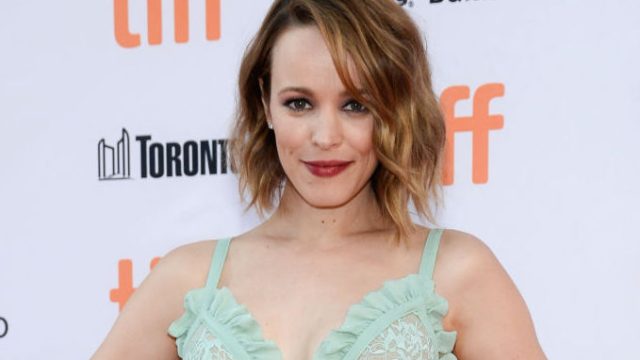 It's hard to believe that Mean Girls came out nearly 14 years ago. The comedy is such a cultural touchstone with endless references that still come up regularly in conversation. "Get in loser, we're going shopping," is an iconic Mean Girls quote. People still freak out every October 3rd. And somehow, "so fetch" ended up happening. If you feel like Mean Girls might as well have come out this month, you're not alone. Even Rachel McAdams, who played the seminal role of Regina George, says she still thinks about the character all the time. (And Lindsey Lohan obviously still does too, considering she recently acted out her favorite lines.)
Like, what can't be said about Regina George? We heard she does car commercials…in Japan! And Rachel McAdams played her with such casual ruthlessness and coy manipulation. The actress, who went on to act in many, many other films, including Oscar winner Spotlight, talked about Mean Girls in a recent interview with the New York Times. She stressed the importance of the role to her career and how fun it was to play such a larger-than-life character. Regina is a queen bee. She's unbeatable and still manages to make you root for her.
"Does Regina George haunt me every day? She does have that quality," McAdams joked in the interview.
Rachel McAdams credits Regina for giving her career "longevity."
"I have to thank Regina George for giving me some longevity," she continued. "I'm forever grateful to Tina Fey [Mean Girls screenwriter] and Mark Waters [director]. I remember when I read it, I called my agent right away and said, 'I will play any part in this, please, please, please.' I was at the beginning of my career, and it was a lofty thing out there, that I really, really, really wanted to do. I'm always looking for larger-than-life characters, which is probably why I like playing villains. They get away with so much."
Rachel McAdams is currently promoting her new movie Game Night.
The movie centers around a murder mystery game night that quickly goes awry when the murders turn out to be real. Meanwhile, her 2017 drama Disobedience, which she stars in alongside Rachel Weisz, finally has a U.S. release date: April 27th, 2018. Honestly, we love seeing Rachel McAdams more often. She's so fetch!