We all want to copy Rachel McAdams' latest red carpet hairstyle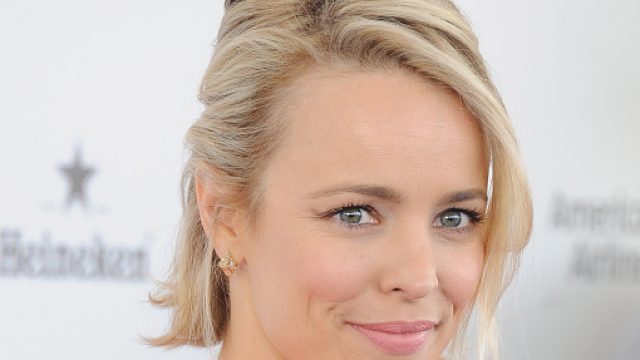 Next time I get my hair done, I'm getting The Rachel.  Not the legendary Rachel Green layered and highlighted shaggy cut, but the ethereal half up 'do Rachel McAdams wore to the Independent Spirit Awards on Saturday night.
Thanks to celebrity hairstylist Mark Townsend, McAdams' hair rivaled her Solace London gown with the look of glamour and ease. So how did the hair guru pull it off? Townsend told Pret-a-Reporter  "Ever since I got my hands on this Elizabeth and James hair accessory, I've been dying to use it. Rachel loved it, and it seemed like the perfect occasion to do it."
The Aldona Hairpin, plated in 24K gold, is part of the forthcoming Elizabeth and James fall 2016 jewelry collection. The collection, which includes a variety of gold hairpins, will be available in stores starting in July.
After completing the Spotlight actress' look for the evening, Townsend added, "I was excited to show that you don't have to have long hair to pull off a half up 'do. Rachel's bob looked incredible pulled half back with a few pieces left out in the front."
But there's one more insider tip Townsend shared. "I always use bobby pins coated in dry shampoo to give that extra hold and grit to keep accessories in."
So there you have it. The new Rachel hairstyle everyone will be asking for.