Rachel Green's hair in season 6 of "Friends" is everything I want and more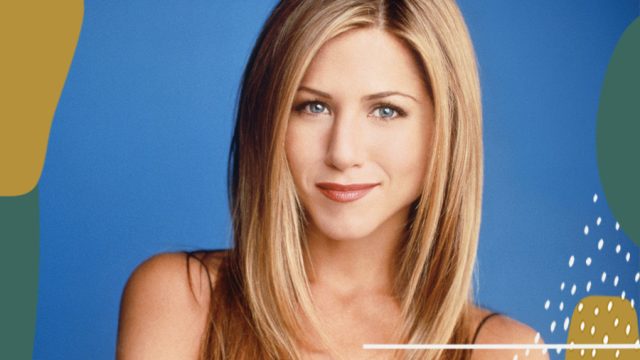 Jennifer Aniston's hair has been a topic of conversation since 1994. That was the year the first season of Friends aired, and her character, Rachel Green, sported the super layered and voluminous bob that inspired thousands of haircuts across the country. The proof of its popularity is in its name: 'The Rachel.' It's almost like Cher, Madonna, Beyoncé, or Adele in that it's a moniker that needs no further explanation; when someone says, "I want 'The Rachel,'" everyone knows which Rachel, and which haircut, they're referring to.
Recently, as I was rewatching Friends in a bid to squeeze in a few more episodes before it finally (and oh so sadly) left Netflix, I realized something. 'The Rachel" wasn't even Rachel Green's best hairstyle over the course of the show's 10 seasons. Her best hairstyle, at least in my humble opinion, was near the end season 6, when she grows it out to look perfectly long, feathered, and shiny. It just so happens that long, feathered, and shiny, are the three adjectives I want to describe my hair throughout all of 2020. That's right. Rachel Green's hair is my 2020 inspiration. Keep scrolling to see how I plan on making it happen, because, to quote Rachel herself, "I'm so happy and not at all jealous."
Even though the sixth season of Friends premiered in 1999, this super straight and feathery hairstyle is giving me some serious late-60s vibes—it's like Rachel Green meets Marcia Brady. The short pieces in front work well to frame her face, and her blondish-brown color is perfectly accentuated with soft highlights at the front. Call it a reaction to the icy hair color trend (platinum blonde, ashy brown, and gray-blonde have all been trending for a minute), but I find her warm, golden hair color so refreshing and just so, well, pretty. It's the exact look I want to have throughout 2020.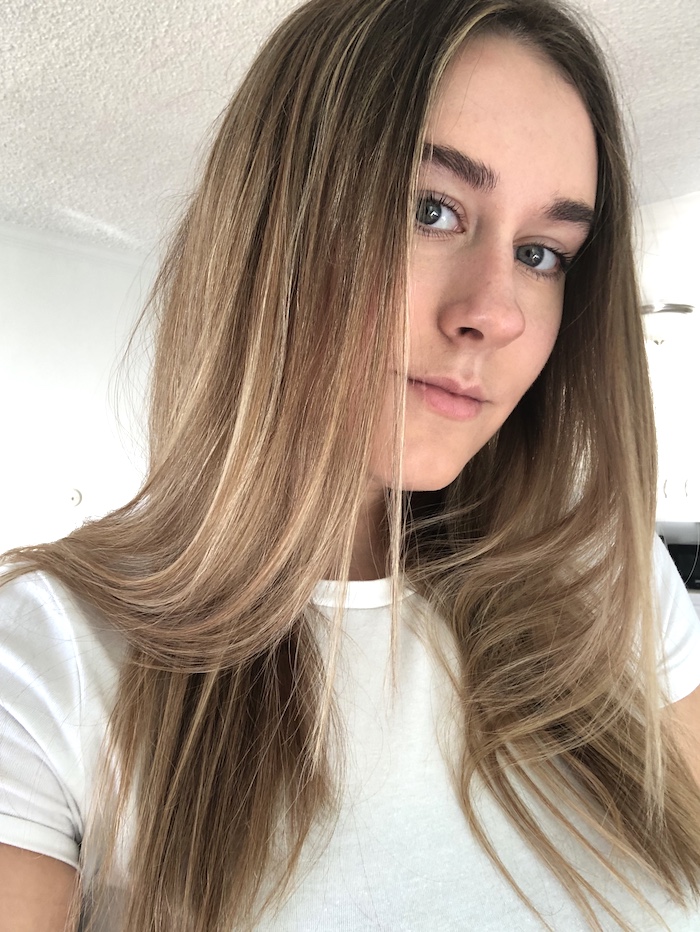 Right now, my hair is nowhere near as long as Rachel Green's hair, but I'm working on growing it out, supplementing its natural growing process with a variety of hair treatments, like the Coco & Eve Like a Virgin Coconut and Fig Hair Masque ($45), which is super moisturizing, the Olaplex Hair Perfector No. 3 ($28), which is strengthening and reparative, and sometimes just plain old coconut or argan oil. I use those once a week before shampooing. Sometimes, I'll just use plan coconut or argan oil if my hair is feeling particularly dry and tangled. As for my hair color, I'm fairly happy with it right now. It has a warm undertone, and it's a good mix of blonde and brown. Even though it's a little too dark at the roots for my liking, I know that's to be expected in the midst of winter. Once it gets closer to spring and the sun peeks out more often, I know my hair color with naturally lift to a brighter shade of blonde.
Now for what might just be the most iconic styling moment in Rachel Green's hair hall of fame. This look is retro and polished, and I couldn't love it any more than I already do. Notice the intense shine. Notice the smooth, curled ends. Notice the undulating highlights and lowlights. It's so good—it almost makes me emotional.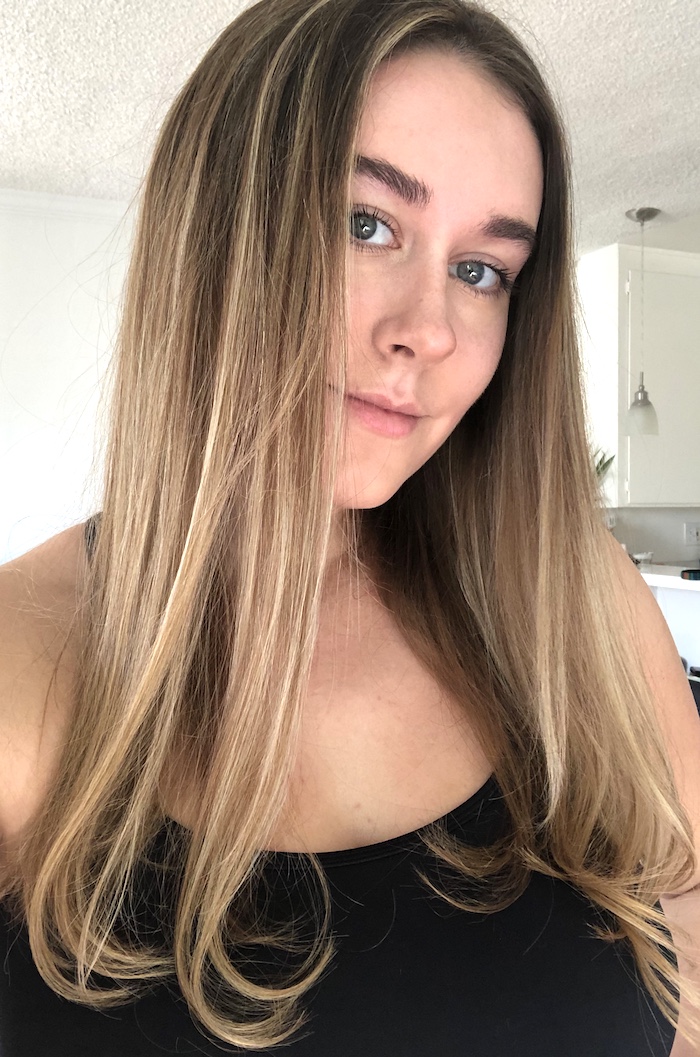 I'm not a professional hairstylist, so I wasn't sure how well I would be able to replicate Rachel Green's hair on my own head. It took some time and trial and error, but I think I did it (at least a little bit of) justice. I definitely needed more volume in my hair in hindsight, but that's not all that surprising—I have naturally super fine hair.
To re-create this look, I started with a heat protectant, then I straightened my hair with my Harry Josh Pro Tool Ceramic 1.25 Inch Styling Iron ($150). When I got to the ends of my hair, I flipped my wrist over to create a smooth and defined curl. Finally, I swept my favorite Sachajuan Shine Serum ($33) over the top. The only thing I didn't do, that I wish I did, was use hairspray. My hair doesn't hold a curl very well, and after about half an hour, I could tell the ends of my hair were drooping down, so I had to re-do it.
All in all, though, I loved the way my hair looked. The curl at the ends gave my hair a natural bounce that it usually lacks, and the smooth strands gave my hair the appearance of more length. It's a style I'll definitely wear again throughout the year.
Even though I'm replicating Rachel Green's hair in a literal sense, the real key to achieving chic hair that will stand the test of time is to treat it well and nourish it properly. So, even if you don't have the same length or color as Rachel Green (which almost no one does, including myself), you can still have amazing hair. Odds are that you do have amazing hair. You just have to take care of it.