You have got to hear Rachel Bloom's NSFW election song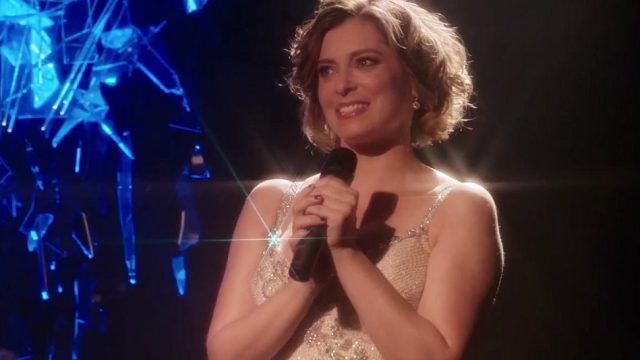 As everyone knows this year is an election year!  With the big day quickly approaching, Rachel Bloom released a NSFW election song that we can't stop listening to.
Going to give you a giant NSFW warning for swearing right here, because while Rachel Bloom is precious, she is also a giant potty mouth (which is partially why we love her!)
The Crazy Ex-Girlfriend creator and star teamed up with some very big celebrities, including Elizabeth Banks, The Mindy Project's Adam Pally and Glee's Naya Rivera, to sing a hilarious parody song that is all about the need to vote in this year's election and of course not vote for Donald Trump.
The song was created for Funny or Die and it is pretty much a funny spin on the "We Are the World" type songs. It is outrageous, a little bit of a mess, but fabulous at the same time and we have been listening to it on repeat all day. So what's the song called? "HOLY SH*T (You've Got to Vote)," obviously!
"Holy sh*t, you've really got to vote," Bloom — who slays it all song long — sings to begin the chorus. If you weren't hooked before you read this line, you should be now, the video is really freaking funny.
"You've got to vote (it's really f**king important,)" Pally sings while pushing his face into the camera, before a slew of other celebs, including two Big Bang Theory actresses and one Modern Family join in.
This is the political anthem you never knew you needed, full of awesome celebrity cameos, all of which sing — some good, and some not so great — but every moment is worth watching at least once, if not twice.
Even if you don't like either candidate, or favor someone else, everyone in your squad will laugh out loud as they watch this humorous video.
Oh, and spoiler alert, you'll want to go out and vote after listening to Bloom and her pals, because nothing says America like comedians and actors joking about politics and cursing to a catchy tune!