Rachel Bloom just told us what life is like after winning a Golden Globe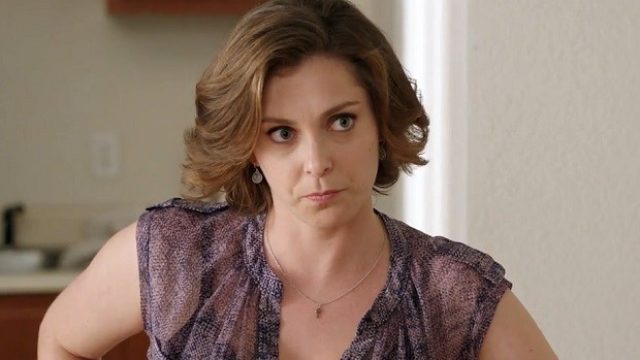 If you haven't watched Crazy Ex-Girlfriend yet, you really, really should. The CW show has been critically-acclaimed from day one with proof coming in the form of major awards for creator and star Rachel Bloom, who last month won a Golden Globe and a Critics' Choice award for Best Actress in a comedy series.
The 28-year-old writer tells People that other Hollywood folks have been giving her some pretty unusual advice since her win.
"Someone said I should just carry [my Globe] in a Baby Bjorn as if it came from my womb," Bloom told reporters at the Writers Guild Awards ceremony. "I should have brought it! That would have been so tacky: I just start bringing the Golden Globe to other award shows."
All jokes aside, the greatest part of winning the award seems to be the validation she's received for a show that seemed dead in the water less than a year ago after Showtime passed on it. Luckily, the CW jumped at the chance to screen Bloom's musical comedy.
"Even when other people didn't believe in it, we always believed in it," she said. "So to have other people in the formal settings acknowledge it, it means the world. It's been the most insane period of my life, but it's kind of the quickest all this could happen because I was like … not a nobody, but I was not this. And then, suddenly, I was this."
Even with all the positive press and newfound fame, Bloom seems to be looking forward to Crazy Ex-Girlfriend's upcoming production hiatus and news from the CW as to whether the network pick the show up for a second season.
"It will be interesting to compare that to what it was before, because when you're in production, everything's kind of crazy," she told reporters. "But it doesn't feel necessarily glamorous because you're getting up at 5 a.m. and getting hair and makeup done, dancing and singing. It's like a fun way. It's doing artistic stuff. So yes, life has changed a lot, but it will be interesting when I'm out of production just to see how it affects daily life and stuff."
Whatever happens, we know this funny lady will keep up the awesome work.