Rachel Bloom just dropped a huge truth about imposter syndrome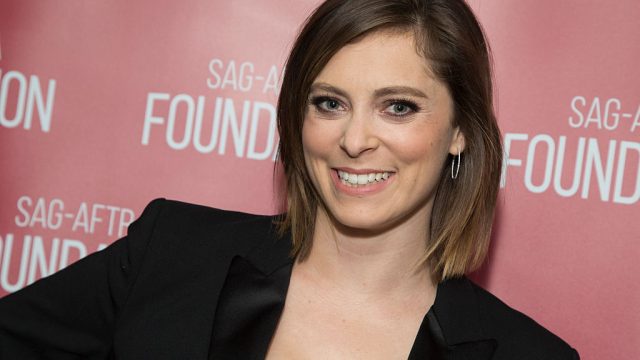 There are so many reasons to adore Rachel Bloom, and not only because she stars in the incredibly binge-worthy Crazy Ex-Girlfriend (which won her a Golden Globe). Rachel isn't afraid to keep it real and talk about what's *truly* important, such as navigating Hollywood as a woman.
In The Hollywood Reporter comedy actress roundtable, Ilana Glazer, Gina Rodriguez, Rachel Bloom, Allison Janney, Niecy Nash, and Lily Tomlin all discussed "Hollywood's definition of gender, power, and those patronizing little 'pats' on the back." Although it was a hilarious discussion (because let's be real, get all these funny ladies in a room and everyone will be doubled over with laughter), Rachel dropped a major truth bomb about the "kind of stuff that f—ed me over for so long: thinking I don't deserve to be here." false
Rachel explained that she had a tendency to apologize profusely while auditioning for parts. "I'd walk into audition rooms and be like, 'Hi, sorry, I know I shouldn't be here. Oh, excuse me, I know I'm gonna suck at this,'" she said.
Rachel continued, saying that she thinks it's "a female thing in general, apologizing for our presence":
Rachel also spoke up about the way women are portrayed in Hollywood, and the differences between male and female characters. "It's the type of roles you're auditioning for, and you see the difference between the way female characters and male characters are written," she said. "I think it takes a woman to write a woman well, and I know that's a gross generalization."
We love Rachel for her constant dedication to keeping these important conversations open. It's time we made comedy — and Hollywood as a whole — a more open and accepting place for these hilarious, brilliant women.