Rachel Bilson is up for an "O.C." reunion, so California here we come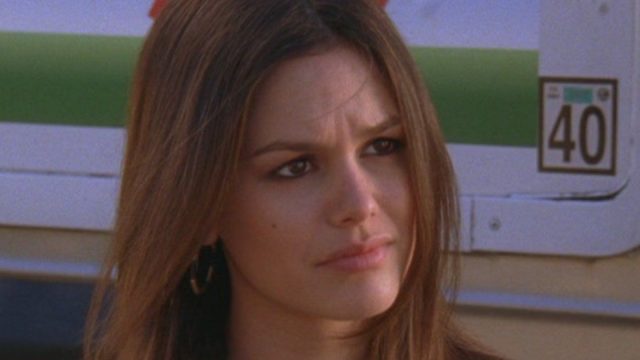 We live in a world of TV revivals, and we ain't mad about it, especially when we've heard that Rachel Bilson is down to revive The O.C.. California, here we come.
While we've already seen the return of  beloved shows like Twin Peaks and Gilmore Girls, and have the return of NBC's Will & Grace to look forward to, we're still waiting for our fave teen dramas from the '90s and '00s to be given the same treatment.
Sure, our favorite teen characters won't be in high school anymore, but wouldn't it be amazing to see the likes of Dawson Leery or Seth Cohen as adults, living their best lives?
Well, Rachel Bilson has just given us hope by saying she'd be up for returning to Orange County for a revival of The O.C.
In an interview with E! News, Bilson, who is currently guest-starring on CMT's Nashville, said that she when it comes to The O.C., she's "always open to things." 
"I don't know what it would look like with our characters being old now," she said. "We were riding skateboards on the pier; I don't know what they do now as 30-year-olds. But it would be nice to see everybody again.
Bilson also revealed where she thought her character, Summer Roberts, might be at this point in her life.
"People always ask me that and I'm like, 'What was she doing when we ended?'" she joked. "I can't even remember; it was so long ago. I'm sure she has kids with Seth. I don't know! She's on the beach."
While we have no doubt that Summer is off sunning herself on the beach, the show's creator, Josh Schwartz, revealed to Entertainment Weekly last year that he felt adult Summer would be participating in anti-fracking protests, but he confirmed that she had indeed married Seth. In fact, if you can remember the series finale of The O.C., we actually saw a glimpse of Summer and Seth's wedding.
Despite Bilson's enthusiasm for a revival, however, she did admit that the cast doesn't get together often.
"I haven't seen any of them in a very long time," she admitted. "I always see Josh [Schwartz]. Josh is like my brother; he's married to my best friend, actually. I hear things through people and I know people are doing well. Everyone's growing up."
Bilson finished by saying how grateful she was for all that the show had done for her, and how proud she was that it had resonated with viewers.
Okay, we NEED this to happen, like, yesterday. The O.C., which ended 10 years ago, needs to come back, even if it were for a few episodes so we could find out what happened to Seth, Summer, Ryan, Sandy, Kirsten, and, of course, the iconic Julie Cooper. Someone make the call…