Rachel Antonoff tells us her personal picks from her bomb-ass Black Friday sale
Rachel Antonoff, our favorite fashion mastermind behind those women's reproductive system sweaters all the coolest It Girls are wearing, is having a bomb-ass Black Friday sale. And it's fulfilling all of our technicolor shopping dreams.
The sale starts Thanksgiving Day on Thursday, November 23rd at 10 a.m. and ends Monday, November 27th at midnight. Exclusive new holiday styles will be included in the Black Friday feature sale for the first 12 hours only — so you'll definitely want to act fast on these coveted pieces. The early fashion bird gets the worm, y'all.
In celebration of the sale, we reached out to designer Rachel Antonoff herself to get the scoop on some of her personal favorite picks from her Black Friday sale.
From the jumpsuit of our sweet, velvet dreams to the "Hysterical Female" tee for the mini-hysterics in our lives, see below for Antonoff's personal picks and thoughts. One word: Need.
Jewel Jumpsuit in Rose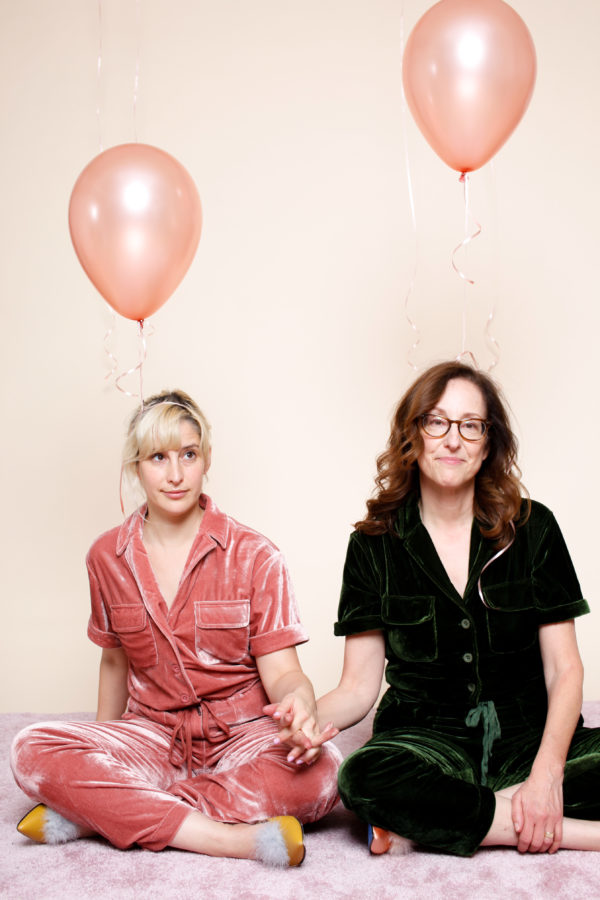 "I live in my emerald Jewel jumpsuit so I'm extremely excited to have a new color to put into rotation. My ultimate goal is to have a different color for every day of the week. Look alive though, because the sale applies to this one for the first 12 hours ONLY. Also, it's exclusive to our site! Here's me and my mom in our matching jewels."
Randy's Reproductive Sweater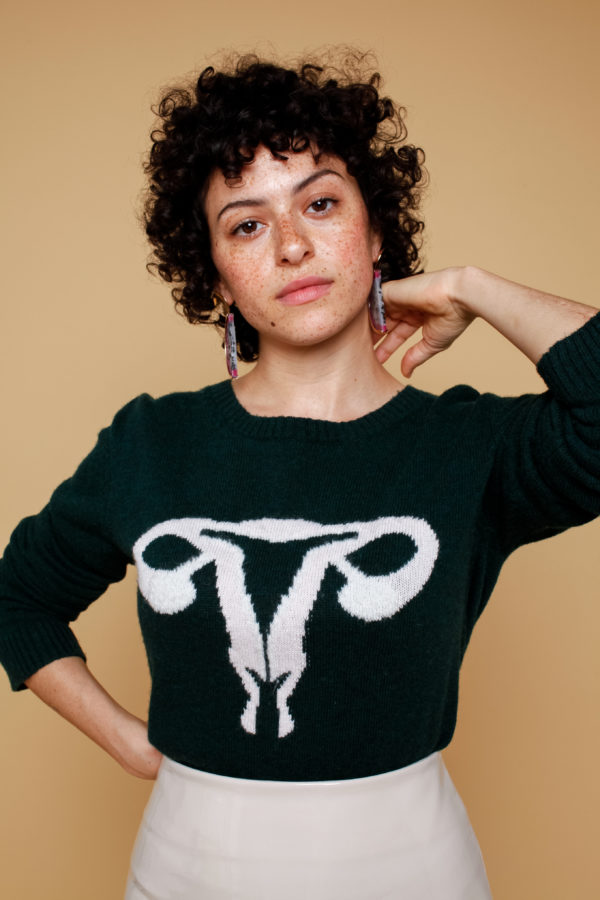 "A classic! It's got an almost rorschach-y quality — is it a bull?! An Aries sign?! A female reproductive system? (It's that). And it comes in two colors so you can really mix it up."
Hysterical Female Kids' Tees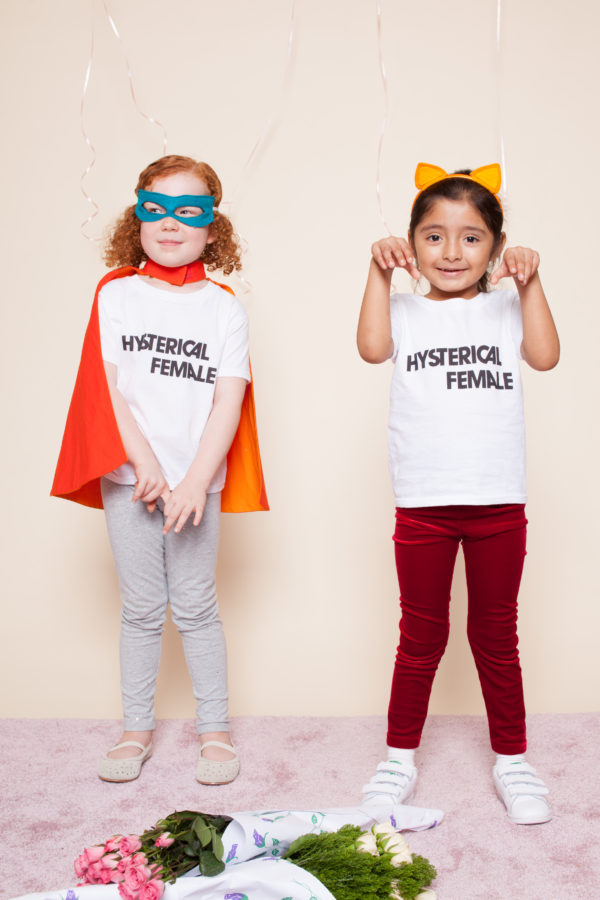 "Another one to act fast on — discount applies for the first 12 hours of sale only! I think this is the perfect gift for the mini hysteric in your life."
Peggy Puffer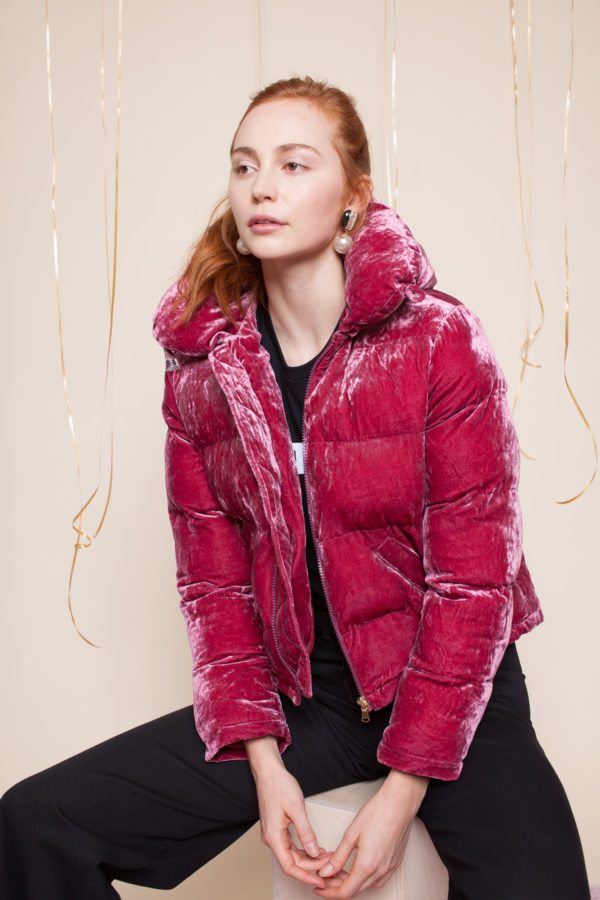 "The only velvet puffer coat with a built-in headrest you will ever need! It'll keep you warm outside, comfy on a long flight, and chic in front of your crush."
Nihilist Tee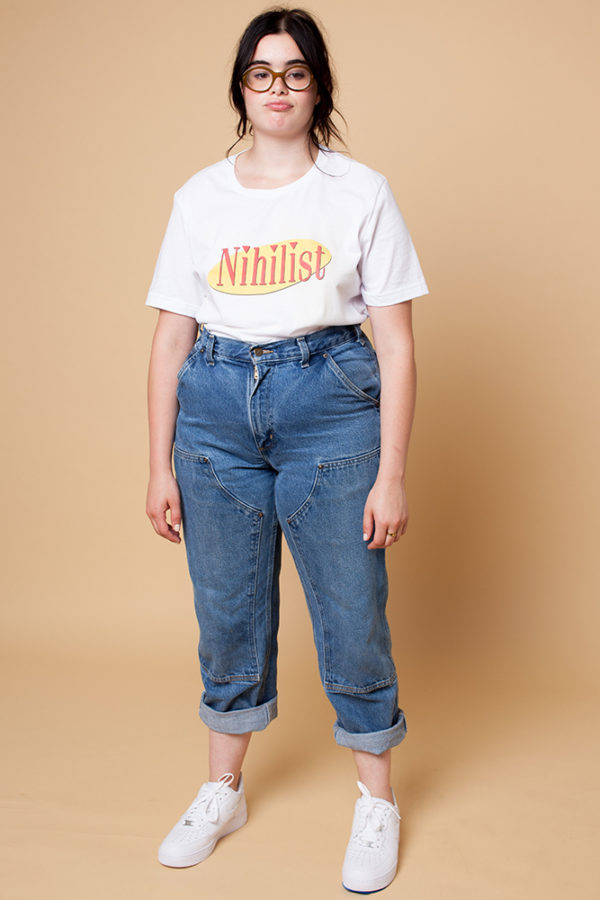 "If you're like me and you love Seinfeld, but also think we are all basically Sisyphus and his boulder and what does it all even mean? …Then this is the shirt for you!"
Jessi Jacket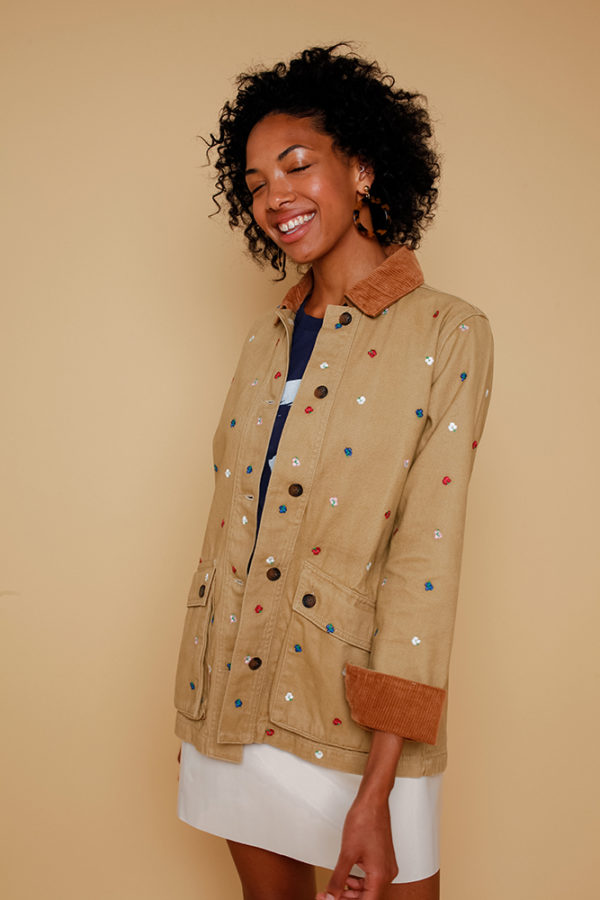 "I love this jacket! It's really comfy and it has fun floral embroidery."
Shop these pieces AND MORE at rachelantonoff.com starting on Thursday, November 23rd at 10 a.m.