R. Kelly is accused of keeping a teenage girl as a "pet," and here's what we know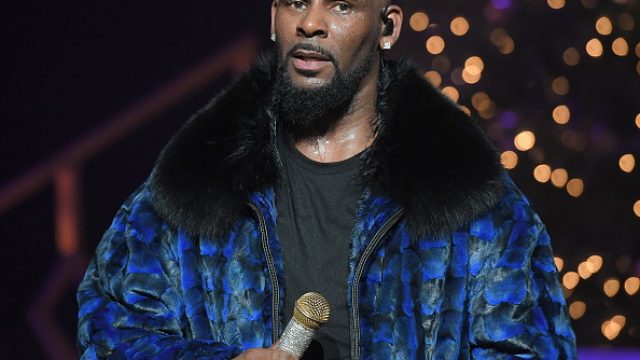 In the #MeToo era, more survivors of sexual abuse are speaking up against their abusers than ever before. But while the movement has revealed the predatory behavior of many men, #MeToo's moment is far from over, and many survivors are still coming forward. Most recently, R&B singer and accused sexual predator R. Kelly is facing new allegations that he kept a teenage girl as a sexual "pet."
In a recent BBC documentary, R. Kelly: Sex, Girls, and Videotapes, Kelly's ex-girlfriend, Kitti Jones, alleged that the R&B singer had sexually abused her and several other women. Jones said that Kelly forced her and other women to have sex with him in a "sex dungeon." She also recounted meeting one of Kelly's "pets," whom the singer claimed he had been training since she was a 14-year-old.
"I saw that she was dressed like me, that she was saying the things I'd say and her mannerisms were like mine," Jones said in the documentary. "That's when it clicked in my head that he had been grooming me to become one of his pets. He calls them his 'pets.'"
Jones continued by saying that Kelly commanded the girl, whose age at the time is unknown, to crawl toward Jones and perform oral sex on her.
"He said, 'This is my fucking pet, I trained her. She's going to teach you how to be with me,'" Jones said in her recollection of the encounter.
Jones has talked about the abuse she experienced as Kelly's girlfriend before. In an October 2017 interview with Rolling Stone, Jones said that Kelly dictated what she could do and wear, in addition to physically abusing her.
This is the latest in a string of accusations against Kelly. In 2008, the singer was acquitted in a child pornography case.  In July, he was alleged of holding women against their will in a sexually abusive "cult." And in 1998, he reportedly settled out of court with one woman, Tiffany Hawkins, who claimed that Kelly had preyed on her for three years beginning when she was 15. Kelly has denied all of the allegations against him.
The latest accounts of Kelly's abuse are sickening. We need to take Kelly's accusers seriously and make sure that he — and all alleged sexual predators — are brought to justice. We stand with Jones and all survivors of sexual abuse.