R. Kelly's daughter spoke out about the allegations against her father: "Devastated is an understatement"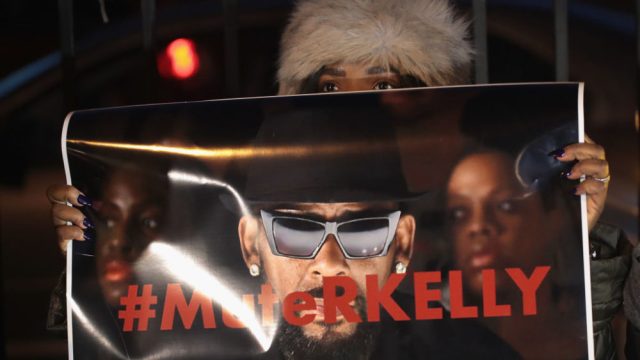 R. Kelly's estranged daughter has broken her silence on the allegations against her "monster" father. Joann Kelly, also known as Buku Abi, took to her Instagram Story on January 10th to share a lengthy post in the aftermath of Lifetime's Surviving R. Kelly documentary. The teen wrote, "To the people that feel I should be speaking up/against everything that is going on right now. I just want you all to understand that devastated is an understatement for all that I feel currently. I do apologize if my silence to all that is happening comes off as careless."
"I pray for all the families & woman who have been affected by my father's actions. However, it has been very difficult to process it all. Let alone gather all the right words to express everything I feel. Anyone that knows me personally or has been following me throughout the years knows that I do not have a relationship with my father. Nor do I speak on him or on his behalf… it has been years since my siblings and I have seen and or have spoken to him. My mother, siblings, and I would never condone, support or be a part of ANYTHING negative he has done and continues to do in his life.
In the next slide, Abi called her father a "monster," and explained that her decision not to speak about him is a form of healing. She wrote, "My choice to not speak on him and what he does is for my peace of mind. My emotional state. And for MY healing. I pray anyone who reads this understands I put nothing but good intent behind each word."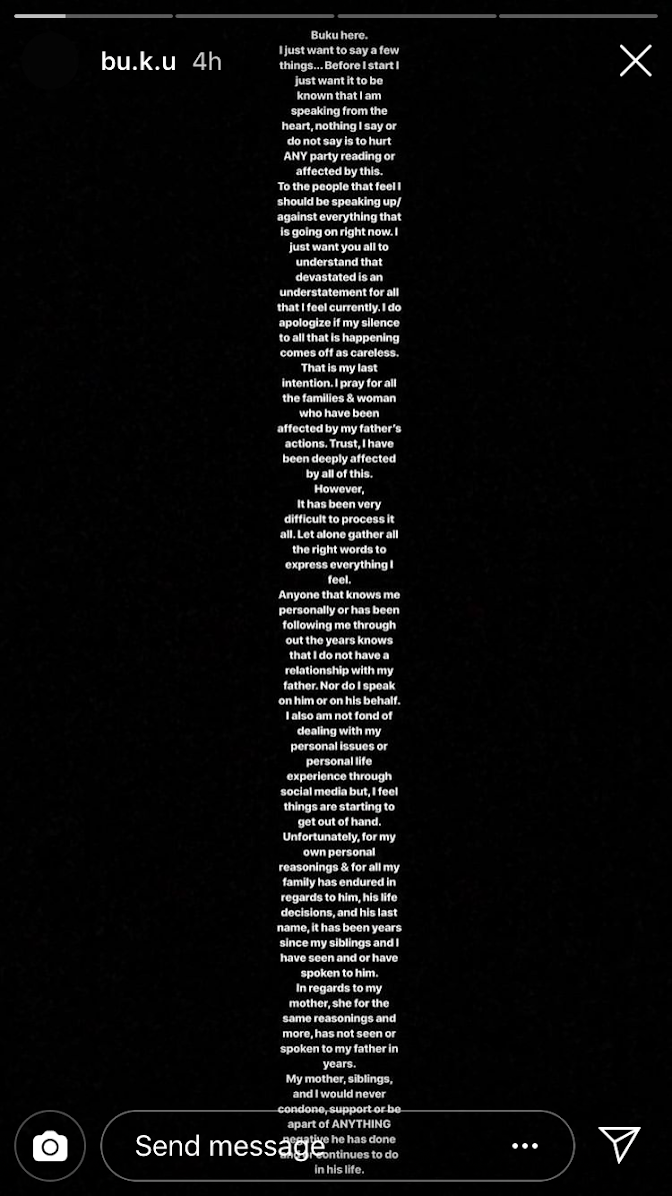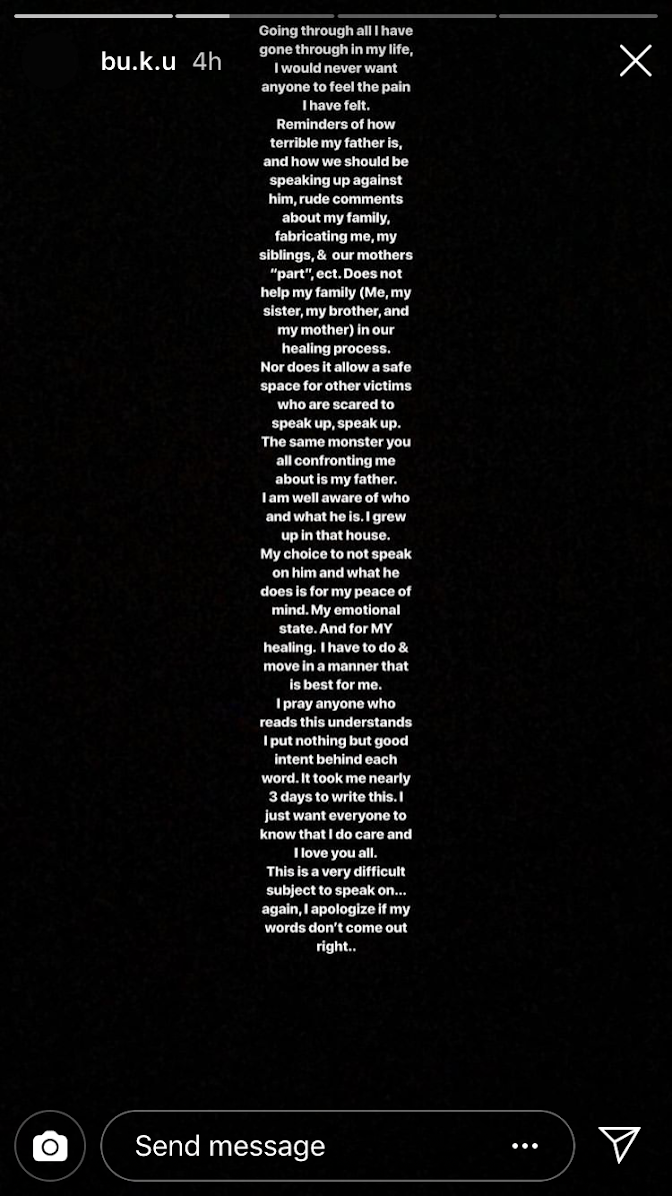 Abi's statement comes on the heels of Lifetime's bombshell documentary Surviving R. Kelly, which premiered on January 3rd. The three-night special featured heartbreaking testimonials from women who claim the R&B singer sexually and mentally abused them, in some cases over the course of decades. Following Lifetime's special, the Fulton County District Attorney's Office in Georgia reportedly opened a criminal investigation into the singer's abuses.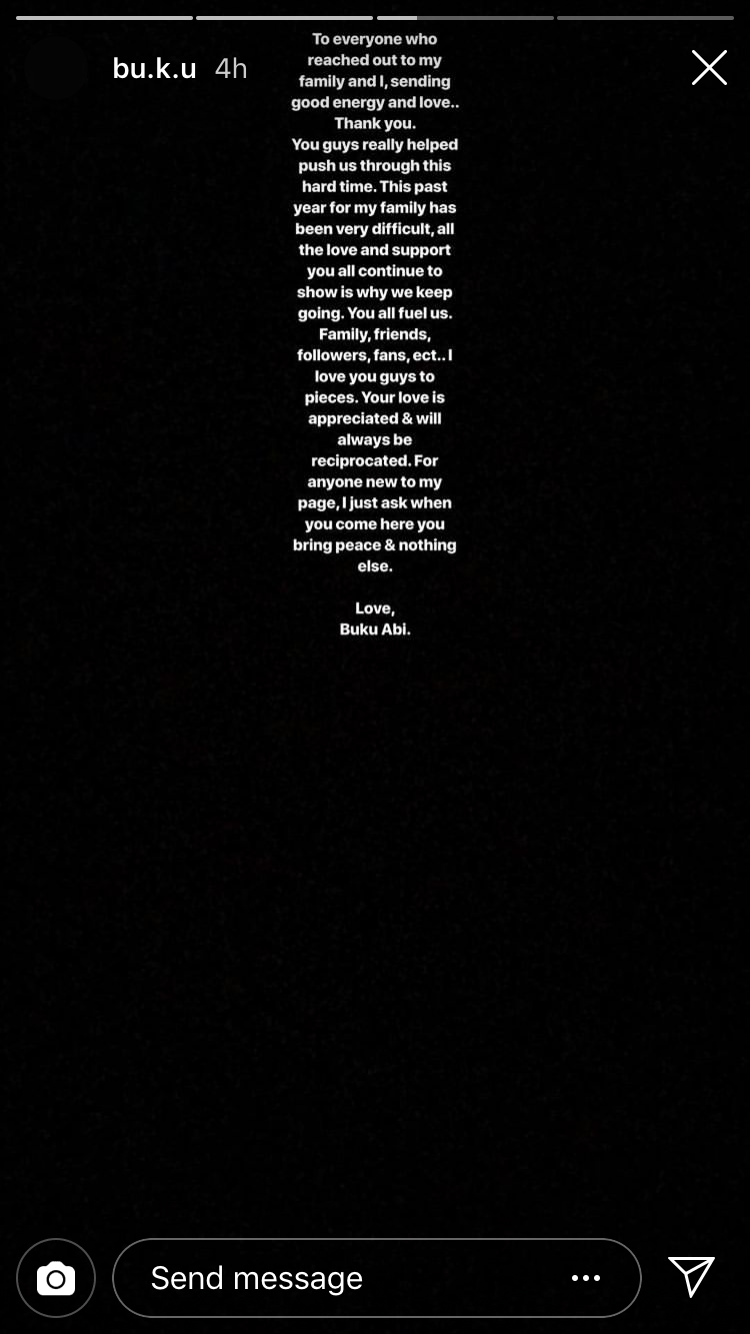 Abi is the eldest child of Kelly and ex-wife Andrea, who took part in Lifetime's documentary. Abi concluded her statement: "To everyone who reached out to my family and I, sending good energy and love.. Thank you… I just ask when you come here you bring peace & nothing else."
If you are a sexual assault survivor and need help, do not hesitate to call the National Sexual Assault Hotline at 1-800-656-4673.